Professional phone answering service are integral to all businesses, especially restaurants. It does not matter whether you own a fancy restaurant or a small diner; everyone needs to have the best phone support system for ordering and to make reservations. However, outsourcing this service not only saves your cost and time but also creates a delicious customer experience.
Delivery and take-out orders are at an all-time high after the pandemic. A customer will not call again if you do not pick it up or provide the experience one was looking for. The food industry is estimated to reach $10.2 trillion by 2024, which shows the brutal competition. People will rather prefer to move to the next café or eatery if they do not find a pleasant experience. So, let's take a look at why phone support is more important than ever for you to stay relevant in the market.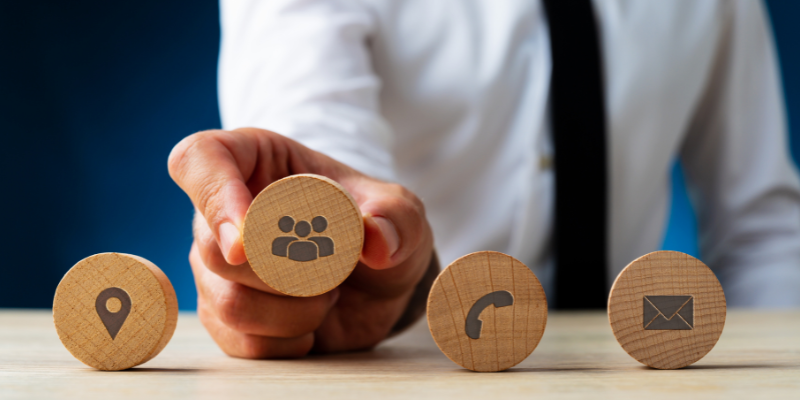 The Necessity of Outsourced Phone Answering Services: 
Many food places now outsource their services to take their brunt off through an experienced phone agent. Restaurant answering support takes the order and then directly shares it with the eating place. As a result, eateries do not need to deal with the consumers themselves. This results in higher productivity, which translates to better profits.
Apart from that, phone support reps are trained in handling callers efficiently. A pleasant and friendly voice is enough to start a healthy relationship. People order from the same place again when handled nicely and receive their food on time. Not only that, but they will also leave great reviews online. So, having a team of experts managing your orders is of the essence in this industry. 
Ways Food Places Use Phone Support Solutions: 
Do you know that the waiting period rose by 23% after the pandemic? The adversity it can cause is undreamed-of. However, restaurants are resorting to call answering services to handle this problem. They make their menu known to the agents to make the customer queries and concerns go away without hassle.  
Many service providers already handle food orders and have experts on board to deal with food-based phone calls. They know how to take proper notes on orders, including any special requirements from the customer. Once accurately noted down, the agent then shares it with the food house for confirmation.
These outsourced reps are also skilled in upselling other items on the menu rather than taking orders only. This quality shines bright in boosting the restaurant's profits. So, once professionals handle this, food places focus more on back-end operations, such as delivering orders or simplifying takeaways for better services.
The Pros of Restaurant Phone Answering Services: 
Businesses might not pay much attention to the support services, but they lay the foundation of customer loyalty. Quality answering support will build trust with customers by resolving all their issues. Your in-house team does not need to worry and can focus on internal operations while outsourced reps take care of it. This way, you can increase your business volume.
Its benefits are beyond what is often shown. Therefore, we will now go through the key features of phone support to help you make a smart choice.
Help Customers Navigate with AA System

Refine Dine Reservations and Food Ordering

Smoothen the Waitlisting

Make Big Saves on Your Budget

Filter the Unnecessary Phone Calls
1. Help Customers Navigate with AA System:
An automated attendant allows callers to self-serve them. They can navigate through a simple menu system without any agent interfering. An AA system can provide instant answers or connect you with a rep if required.
Restaurants used to believe AA can cause hindrance, whereas it provides a systematic way to help customers. It connects consumers with the right agent or directs them to the needed information.
2. Refine Dine Reservations and Food Ordering:
Is it not frustrating when you find the phone line of your favorite eating place busy? You put your guests on a waitlist when they visit your restaurants during rush hour. Similarly, why can't you do the same with people on the line? Your phone support team should apprise customers of the expected waiting time or call back rather than leaving them just like that.
Remember, music or on-hold messages contribute towards making the CX better. A study showed that a tune or any informative piece during waiting could reduce the abandonment ratio by a huge margin. So do not leave callers waiting with a bland in-line tone. With phone answering services, you can take benefit from VoIP systems which will handle the call overflow without keeping people in wait. Eating is something that you can't delay to the next day, and instant service shows consumers you care.
3. Smoothen the Waitlisting:
A text can make a notable difference in the restaurant business. It is quicker than making a call, and ringing for a little bit of info can feel like too much of a hassle. So empower your system with text-based communication through which customers can make reservations. With only the name and the number of guests texted, you can rest knowing your table is booked. It will add them to the waitlist and reduce the overall hassle.
Once a text is received, your staff can put their name on the waiting list and confirm with an acknowledgment message. This simple and efficient process can be performed through different devices, whatever a customer feels comfortable with. So, make the entire process smooth with whatever means necessary. 
4. Make Big Saves on Your Budget:
Partnering with the right outsourcing team can save you about 17 to 45% of the overall cost compared to the traditional call method. Implementing the VoIP system allows food places to take infinite calls from anywhere in the world. You can choose the carrier plan that suits your restaurant the best. There are service providers that do not charge extra for international calls. On top of that, you get a 24/7 answering service that will cater to people from all places. Increase your brand functionality with outsourced phone support.
5. Filter the Unnecessary Phone Calls:
When you already have a lot on your plate, spam calls do nothing but add to your anxiety. Not only will it consume your time but also rob your restaurant of potential business.

Spam calls cost you money and stop you from making more by preventing real consumers from contacting you.

Cloud-based VoIP can help you take care of unnecessary phone calls by sending them directly to your voicemail.

This VoIP system also marks these numbers as spam or hangs up right away to save your restaurant time.
Increase Your Restaurant Revenue with DOS:
Having the right bpo company on your team that naturally fits in your daily operations is of great value. It is not easy to find one in this crowded sea. Luckily, Digitech Outsourcing Solution (DOS) is there to relieve you of all the pain points. What makes our phone answering services the best? We have been in the market since 2010, and no business stays for that long until it is effective and flourishing.
Your customers do not expect less from you, and nor would you with DOS. Our agents are active round the clock to book your reservations and take food orders seamlessly. For your international communication, we also have phone reps with multilingual proficiencies. Sign up for our free trial to learn how our agents adapt to the food industry's standards. 
Get in touch with our experts to personalize your phone service plan today at affordable prices. We are a company that allows your business to outsource all the phone calls to us to maximize your profits while you treat guests' taste buds with scrumptious meals.