Everyone around the globe believes that doing good and taking care of our surroundings fall more on the shoulders of the rich. However, this stigma has changed over the course of years. Businesses are playing their part in going green through sustainable customer service approaches so customers can also play their role. This is important as 45% of consumers prefer brands with eco-friendly practices.
Companies agree to use sustainable practices that show care for our mother nature as well as profits. That is why many brands now use eco-friendly materials, promote recycling, and encourage environmental commitments. As customers are acting on ethical consumption, businesses, especially small and medium groups, should take things from an ecological view.
However, making SMEs sustainable begins with awareness and developing strategies to take care of the planet through one's services. It is vital to understand sustainable practices, what it means, their importance, and tips to go green. This blog will highlight why an eco-friendly support team is the best to make your brand look reliable.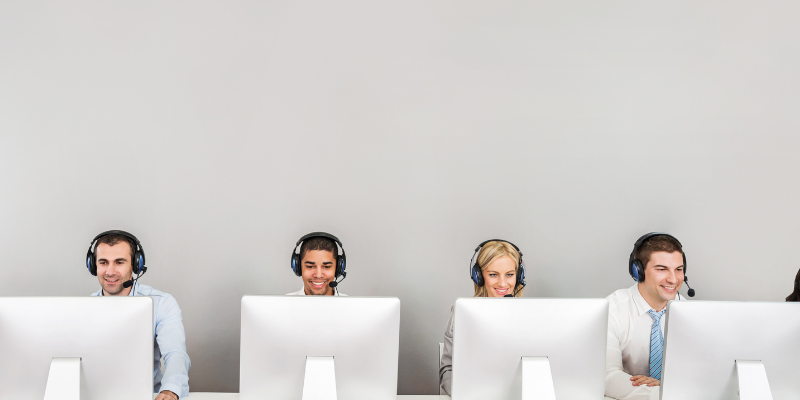 The Role of Sustainability in Business: 
After learning about the severe global warming effects, sustainability has recently attracted great attention. No one would move away from their daily routine and make the world greener. So the best way is to incorporate eco-friendly practices in businesses. Customers want a brand to look after the social and climatic aspects too.
Sustainability is made with social equity, economic viability, and nature protection. Following these three points benefit brands, consumers, and the planet. Your team needs to act sustainably and bring business being ecologically aware. Such brands bring more than profits into factors. Implement practices that contribute to the welfare and durability of your business operations. 
SMEs can use eco-friendly papers like Kraft for the packaging of products. Consumers spend on brands that are committed to genuine green practices. It has made its way from production to customer support. You can boost your impact through online customer support as consumers are more active online and will appreciate your initiatives.
The Importance of Eco-friendliness in Customer Service:
Your support reps are the ones directly interacting with prospects and customers. Consumers will strengthen ties with your brands only when they feel good about you. Brand loyalty is made of a lot of things but what you represent when talking to a customer matters the most. So, making a person feel a part of your business should be your reps' charm. Your support team handles customers on the front and has to show your customers you believe in sustainability. This is important for startups or SMEs looking for some early push.
According to Forbes, nearly 90% of Gen X customers are willing to pay extra if a brand uses green products. This number has increased by 56% in just the last two years. Whether healthcare or eCommerce support service, your team must be trained well to translate your promises to buyers. Customers who know that a business that is consistent and honest with them will develop a bond and spread good words to their social circle.
When your brand is regarded as one that will take care of the increasing need for sustainability, your service reps have to show this value openly. So how can you do that?
 Help Consumers Contribute to Go Green

 Refrain Agents from Greenwashing

 Go Digital
1. Help Consumers Contribute to Go Green:
Most people are adopting eco-friendly ideas through their buying decisions. A nearly perfect score of people wants to help brands become sustainable. So, your customer service team makes its way here to help consumers offset their effects. Doing so is highly fruitful for your own green efforts. Your business acts as a platform for people to act ethically and adopt an ecological knock-on effect.
Besides using green materials, you can also donate a share of your purchases to movements promoting eco-friendliness. So your support agents can inform a consumer about this cause while talking to them. They can also use this chance to upsell or cross-sell by reminding them about the portion that will be contributed to green movements. Make your customers feel they have a huge role, and your brand can't achieve this goal without them.
2. Refrain Agents from Greenwashing:
Green sheen, also known as greenwashing, has lingered in the market for a long time. However, people are now more educated about this term and pay focus to brands with real green practices. This is a false practice when companies mislead consumers about going green. Customers are informed now and know when a brand is using sustainability as a mere trend rather than a part of its long-term approach. Any SME without a budget for it should refrain from false ads and come honest with their selling.
Your business must ensure that your products or services are correctly mentioned and have certifications. Similarly, your customer support agents know what and how to steer the chat keeping your sustainable plan in mind. You have to show your authenticity; otherwise, your brand will spur hate and criticism in this age of social media. People are serious about the eco-friendly movement and can go to the extent of filing a lawsuit. So, be honest with what you are as a company.
Your customer service reps have to show your brand strongly believes in its values. You can represent this by clearly stating your ethos on your website and social media pages. Not only express them but ensure each of you also follows them. With the help of an extensive LMS, your team is encouraged with various things, such as:
Proper product knowledge

Communication companies with corrective actions

Extensive support
Agents can improve themselves through courses or interactive methods to learn the essentials. Act responsible and do not be a part of a green sheen group.
3. Go Digital:
Do you know that an average workplace disposes of about 158 kg of paper per employee annually? No surprise, brands have reduced paper consumption by a massive 94%. So, you can save trees by doing digital with your operations. Companies can do this in two ways:
Lessen the paper consumption for billing and customer interaction.

Get rid of paper for support teams.
Not only yourself but your customer service agents can also urge people to go paperless. It is not easy to convince customers, let alone drive them, so you need to use the gamification method. You can give them points for going digital, which they can exchange for some reward. Also, move all your support operations online and eliminate paper needs gradually. Drop the idea of printing documents and managing your online database.
So once your support team acts on the three points mentioned above, you show that you care about nature. You do not only have to show but become a part of this movement to take care of your surroundings.
For More Details:
5 Top Tips to Boost Customer Trust via Live Chat Support Services
Knowledge Process Outsourcing: Definition, Perks and Practices
What Is The Role Of BPO Companies In Real Estate Industry?
Become Sustainable with Green Customer Service:
Becoming eco-friendly is not a trend but a need of the hour for every brand. You need to train your agents in a way they vocalize your support for sustainability. Hiring and training teams regularly are taxing, which is why brands outsource customer support. Whether your in-house or outsourced team, all should work together to leave a great impression. 
In the future, people will not accept unsustainable practices. Brands are the most accessible way to promote green initiatives. So, with people's support, take control of this movement and make your and customers' lives happier and greener. Get in touch with us to learn about our customer support services and see how we empower SMEs with their business needs. So, let's join hands and play our part in making our world green.