The current market is dynamic and changes with each passing day. How businesses operate, their hiring process and the skill sets needed for a role also change constantly. Keeping up with the evolving times and needs of businesses is no easy task. That is why companies around the globe are hiring virtual assistant. 
Your brand must have a 360° visibility to grow steadily without taking any chances. Hiring VAs can help you manage your business more efficiently so that you can focus on what's most important to you as an individual, SME owner, or department manager. 
Let's look at why businesses need to hire remote assistants in today's time and how they can help unload some of your responsibilities so that you can focus on your key operations.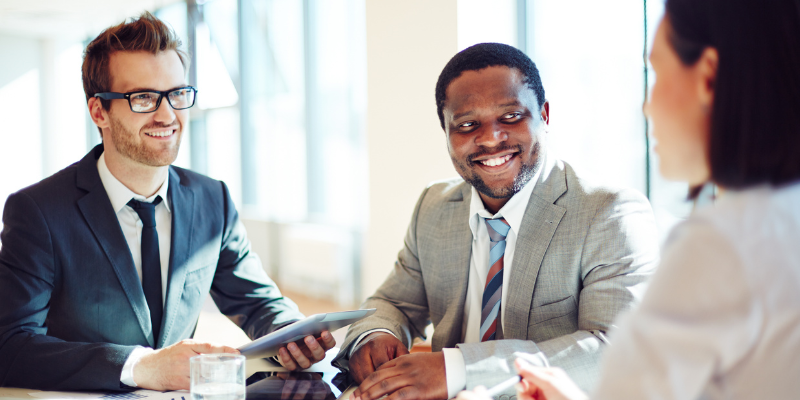 What Do Virtual Assistants Do?
Virtual employees are one type of online worker who performs tasks remotely. VAs help you with general administrative tasks like managing your calendar, organizing your contacts, delegating work, and filling out forms. They can also handle a lot of your marketing efforts, such as social media posts and emails. In addition, VAs can also help with research or writing content for your blog. 
Like many freelance jobs, virtual assistant services can be hired on a contract-to-consultancy basis, which means they can work with you as long as you need them. Brands can also avail these services on a recurring basis, which means they work for you as long as you agree to be billed monthly. Some VAs work on a "one-off" basis and will connect for one project. Others work on a "frequent hire" basis, meaning you can hire them weekly or monthly. In some cases, your clients can even hire VAs to work daily.
Why Businesses Should Hire Virtual Assistants?
VAs are a huge time saver for businesses. They free up your team members to focus on other aspects of their job. The ability to hire virtual agents also lets you hire help when needed — no more hiring or firing based on the season or holidays. You can also hire them on an as-needed basis. With the right assistant, you can complete your day-to-day tasks with far less effort. In addition to helping with marketing, content writing, and admin tasks, outsourced agents can also help with research, project management, and more.
Ways to Find the Best VA Services:
Finding an exceptional VA is similar to finding a freelancer online, but it is a little more complicated. In general, the first thing you need to do is identify the tasks you want accomplished. Once you have a list of the tasks you want done, you can start searching for personal virtual assistants online. 
When searching for remote assistants, you should look for three key factors. 
First, your brand must take a look at the reviews of previous clients. Clients who have used virtual support solutions can be a great resource to help you identify potential candidates. 

You can also look at the VA's skill sets listed on their resumes. This can help you identify potential candidates with the right skills for your operations. 

Finally, you can look at their rates. Managing your budget while bringing the best team on board is a common thing in the VA market. 
Tips for Finding the Best Virtual Assistant:
There are a few things that brands need to keep in mind when hunting for a VA. You will find many impractical tips online, but we bring the viable ones. Look at the following points to empower your team with the best remote workers:

Research the Market – 

Before your first interview with a VA, you should do some research on the market and the type of work that your prospect does. Make sure the candidate you choose has the skill sets you need for your business. 



Understand What Your VAs Do 

– Next, you need to understand what your virtual rep does. Keep a journal of all the tasks your virtual staff can perform, so you are clear on their responsibilities. 



Don't Be Afraid to Replace – 

It may sound harsh, but it is important you understand when assistant services are not working out. VAs can be hired on a short-term or recurring basis. Therefore, knowing when a virtual worker is performing tasks well is crucial. However, you do not want to keep hiring them. 

Know Your Contractor's Terms – 

When hiring one, you need to understand the terms of their contract. Make sure you comprehend their terms to work in a meaningful manner with them. You can also revise the agreement with some additional clauses. 

Treat VAs Like Regular Employees –

Virtual agents are just like any other freelancers. While they may not have the same benefits as regular employees, they are still workers and deserve to be treated as such. Do not differentiate and unite both teams for better results.



Don't Doubt Investing in VA Support –

Many business owners are reluctant to hire digital assistants because they think they can just as easily find online work as a traditional temp or contract worker. But hiring a VA can be a great investment for your business. It is cost-effective, and you can find many in line with your industry. 



VAs are the Future 

– Virtual workforce is here to stay and are an excellent way for businesses to manage their operations more efficiently. Investing in virtual services can help you save time and money, which is always a good thing, especially for SMEs.
Why is DOS the Best VA Platform for Companies? 
Digitech Outsourcing Solution (DOS) has been contracting out VA services for more than a decade now. Our successful results have kept us in the market for so long. Our experts will analyze your business requirements and prepare a plan that matches your expectations. You can hire receptionists, managers, back-office process leads, and more with us.
Some of our USPs include 24/7 operation support along with multilingual agents. We take care of businesses of all sizes and tailor our plans accordingly. In addition, you can also test our VAs through our free trial version. It will last a few enough days to give you a great idea about us. Our prices are relatively lower than many in the market. So, you are welcome to consult our specialists to learn more and find a compatible service plan.
Beat Your Competitors with Virtual Assistant Services: 
Today's competitive world has forced every business to think out of the box to remain relevant and grow. Keeping pace with the fast-paced digital world requires a lot of time, money, and effort from all businesses. With so much demand for companies from customers, every business must hire VAs who can provide assistance and support in today's time.
We have seen how VAs have become a crucial part of many business operations. They save time and are also great for helping employees take a break from their day-to-day jobs. With all the benefits of hiring VAs, it is vital to make sure you hire the right person for the job. They can help you unload some of the work in your day, giving you more time to work on what is most important.