Customers stop doing business with a company upon receiving mediocre support service. Without customers, your business is as good as nothing. No matter how premium products you offer, no one would bother if your communication is ineffective and impacts your business authority. Outsourcing solutions have come as a blessing in disguise to save brands from poor customer service.
Your brand requires you to deliver an excellent customer experience to grow well. Unfortunately, companies are ignorant of the right way, which is to partner up with a service provider. So you can reduce the cost of your in-house support time by a huge margin with outsourced agents. We bring this blog to inform you about the right way to outsource your customer service for profitable outcomes.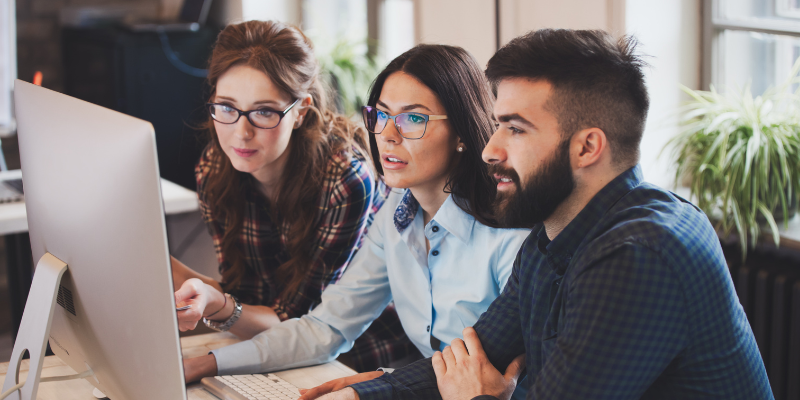 Key Steps to Hire the Best Outsourcing Services: 
Businesses do not have to worry about making a mistake with the wrong service provider. We have broken down the entire process to make your journey quite seamless. Here are some of the main things you need to keep in mind when looking for a service provider:
Set Your Outsourcing Goals First

Services to Look for in an Outsourcing Company

Determine the Contact Platform

Define Your Success Metrics
1. Set Your Outsourcing Goals First:  
The first and foremost part of every plan is to set your goals clearly to walk on the right path. Ask yourself why your business wants to hire outsourcing solutions. Do you want to increase customer satisfaction, stay online 24/7, or increase your market reach? Outsourcing covers all of the aforementioned and more factors. So define your success before finding the right tool for it. It will help you find the partner that will boost your business in no time.
In current times, businesses need to stay active across all the social media channels to connect with their customers. Your consumer base increases as your brand grows. How many staff can you hire to handle the increasing number of customers? At one point, you will exhaust your resources and will start facing losses. Temporary solutions are not going to help with sustainability in this competitive world. Eventually, you will be left with nothing but irate customers.
Having an omnichannel presence is what your brand needs while maintaining your budget. However, the global economic crisis caused a number of companies to cut their staff and start looking for alternatives. Outsourcing is a viable alternative to in-house employees. It is cost-effective, flexible, and boosts your retention and CSAT rate.
2. Services to Look for in an Outsourcing Company:
Once your goals are established, it is time to look for a platform that automates your business with outsourcing support services. We will take a look at some of the main features you need to remember when hiring a service provider, which are as follows:
24/7 Availability –  

BPO outsourcing companies can keep your business operational round the clock. You can either use them for a specific time or 24/7 to increase your conversion rate. So whether you are experiencing the holiday season customer overflow or have a minimum consumer day, you can use the service as per your schedule. Outsourced agents will handle everything without charging you extra, no matter the call or chat overflow.

Customer Insights – 

Your support team is crucial in boosting your return on investment (ROI). With the help of insights, brands can monitor their operations and improve them to ensure an unreal CX. Your team receives extensive feedback and learns the consumer queries and concerns. So, understanding customer questions and their visit frequency can help your marketing team familiarize itself with the know-how of it to increase consumer satisfaction. Outsourced teams also provide detailed insights on what is going on and how to craft an unforgettable CX.

Latest Tools and Resources – 

As a business owner, you need to be practical and rational about your decisions. 

Outsourcing solutions enable

 you to focus on income-generating activities while attracting resources from outside. These reps are often more talented and bring with them advanced skills. Your company can use cutting-edge technology, innovative approaches, and creative solutions with outsourcing teams. You can even benefit from the experience of skilled and motivated workers in a different country.
3. Determine the Contact Platform: 
The next step is to gather data about your marketing platforms. In this age, companies are empowered with the latest tools to determine the channel their customers use to reach out. Brands mostly forget about some of their platforms which results in lost opportunities. For instance, millennials prefer interacting with brands via email, whereas Zoomers like live chat or social media. That is why it is vital to know the channel your customer likes.
Following are the platforms you should use to expand customer communication paths:
Live chat

Email support

Instagram

Twitter

Facebook

WhatsApp

Phone
Not only does it cater to the needs of a specific generation, but it also gives an individual various channels to use. Customers like having choices, which will open the doors to flexibility for them. Both those who want to talk to an agent and prefer real-time chat benefit from it. So, your brand will stand out in the market by giving consumers the freedom to select their desired communication channel.
4. Define Your Success Metrics: 
After confirming your tone and rules, it is time to apprise your outsourcing partner about how you require the outsourced team to communicate with customers. You need to explain in detail as quality is everything in business. Hiring a well-known service provider will make it seamless for you to deal with customers while minimizing all the hassle on your end.
Outsourcing solutions handle customer tickets on an urgent basis and show you what quality really is. You can track your agents' performance in real-time and manage the team accordingly. You need to set the metrics to make sure optimal quality and performance. There are many ways to perform it. For instance, there are net promoter scores (NPS), customer effort scores (CES), customer satisfaction scores (CSAT), and others.
NPS: 

It is a simple rating technique, ranging from 1 to 10, with the latter being the highest score. Every company should aim to score at least 9. A higher score means your customers recommend your brand to their friends and family.

CSAT: 

This survey is used to learn about a customer's experience with your company. You can use a rating method or use a questionnaire with multiple options to understand and improve the overall CX.

CES: 

It is a single-question method that answers either yes or no or easy or hard questions to your customers. Not only that, but you can turn it into an easy-to-hard or starring form.
There are other metrics to measure the performance of your customers, teams, and other things. So make sure your outsourcing partners use such tools and techniques to track the performance for more promising growth and ROI.
Perfect Your Customer Support Services with DOS:  
Maintaining your customer service is the key to success. Every brand is competing to gain as many customers as it can. You do not want to stay behind in today's challenging market. Outsourcing solutions are available for everyone, no matter what industry you are in. However, the only thing left is to find the best service provider. As promised, this blog deals with everything, and we bring the best outsourcing partner for you. Of course, it is DOS, but let us tell you why. 
Digitech Outsourcing Solution (DOS) has been ruling the market for more than ten years now. Our reps are laden with expertise and can handle your brand without any hassle. We keep your company operating round the clock with our 24/7 BPO solutions. From live chat support service to VA support, you will find everything under the same roof. 
In addition, you can also use our free trial to familiarize yourself with our support solutions. We bring ideal solutions for SMEs as well as giants. There is no compromise when it comes to quality. Your trust is our success. So talk with our experts to find the best BPO services at affordable rates. 
Your customers are what define you, so invest in your future by joining hands with DOS.