Every business wants to scale up, but the increased customer interactions do not leave anyone with enough time. Outsourced email agents have become a need of companies those wish to expand seamlessly. Support teams improve your customer service while also allowing business owners to have ample time on hand to devise new strategies for the company's betterment.
Outsourcing is not just about finding cost-effective support solutions but empowering your team ultimately. Your brand will reply promptly and thoroughly, store customer information accurately, and personalize unique experiences. This blog will take you through the reasons companies need to start considering outsourcing.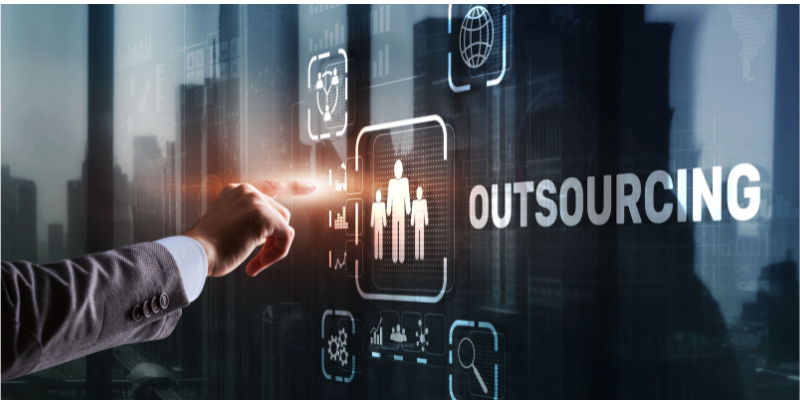 Improve Your Customer Support with Email Outsourcing:
Some brands treat email marketing as a tiny part of their business. But, the significance it carries will sweep the floor under many feet. It comes with a great ROI prospect that helps in business growth. However, this is only achievable with proficient email expertise. Here are a few whys to start outsourcing: 
Find Time for Scalability

Streamline Email Regularity

Bring Proficient Email Reps on Board

Create Trust Among Your Teams

Equip Latest Automation Tools

Build Campaigns on Customer Needs
REASON # 1: Find Time for Scalability:
Marketing is what makes the most of your business and, similarly, requires a lot of time. However, finding time is not easy when you are occupied with your daily tasks. Therefore, strategizing your campaigns and letting your employees bring your ideas to reality with designing turns out most promising. That is why brands need to think about email marketing on a bigger horizon to optimize it better.
Outsourced Email support is what you need when looking to find space and time to scale up. Outsourced agents bring experience to the table and handle everything while you plan your growth. So, nurturing up time for scalability is one of the reasons brands go with service providers.
REASON # 2: Streamline Email Regularity:
Companies often ignore the inbox when spending time on email marketing. Customers' frustration grows as long as you delay responding. So building trust and loyalty with your consumers is only possible when you are consistent with your emails. This is where outsourcing comes again.
Outsourced email support provides you with more than customer interaction. These reps will work to meet all your deadlines while you can focus on your consistency with the client base. For instance, brands can preplan email campaigns for the coming months and queue them so they reach your customer's inbox at the scheduled time. This is the best approach when trying to send a high volume of emails for specific events, like Christmas or Easter.
REASON # 3: Bring Proficient Email Reps on Board:
Email writing is not as easy as many think. You might have excellent command over grammar, but that is not enough. Having impeccable email writers who can create punchy and catchy copies is what shows success in the form of sales for your brand. This reason is enough to outsource. Not only do you get quality content, but you also engage your customers in an exemplary manner.
Business email support polishes up your correspondences with a persuasive tone, which eventually converts leads into sales. Just work with them sharing your requirements and everything necessary to find prospects knocking at your door. So another reason why you should hire outsourced agents.
REASON # 4: Create Trust Among Your Teams:
Writers are not enough to complete your email marketing endeavors. Companies also need to have graphic designers on the team to craft an exceptional email newsletter. For instance, eCommerce brands must have attractive visuals to give off a shopping vibe. In addition, you can design custom-branded emails for your customer base with an outsourcing partner.
Not only email agents but virtual assistants are also a core part of BPO companies that give you experts with designing skills. A complete campaign is what affects your conversion rate. Your content team knows what to embed to increase the readability. Writing and designing go hand in hand as both complement each other.
However, a lot of companies are still unsure about outsourcing as they think a service provider might not be a viable option. Not being on the same level with your outsourcing partner can affect your end results. Therefore, building a reliable relationship with your provider is vital to see better business outcomes. Remember, trust is what entails your success.
REASON # 5: Equip Latest Automation Tools:
You are not a machine and can't handle so many things alone. However, there is technology to ease you and your team up. Automated emails are a viable option that sends correspondences keeping customer data and behavior in mind. For example, your customers will receive an email with an attached guide when looking to complete a form. Your agents do not need to sit and reply to basic queries when a machine can handle them.
Not only ease your burden, but it also helps in lead generation. Brands enlist customers in discounts, demos, and other similar deals when a subscriber converts through your sent email. However, tools are not simply affordable; you can spend on them or on your agents. Hence, hiring an outsourced email team will provide you with tools without spending on them. This is the boost your organization needs while keeping the budget in check.
REASON # 6: Build Campaigns on Customer Needs:
Successful email campaigns are not made aimlessly. There is no point in designing them when you are unaware of their purpose. Companies should use data like click-through and open rates to build email marketing drives on them. Also, do not leave your email alone but keep modifying it until you hit a sweet spot.
Reassess your strategy when experiencing low click-through rates. Consider all the points before resending them. Poor ones are often ignored and stay in your customers' inboxes forever. Keep your email neat, so users do not feel confused. There are a few things you need to keep in mind, namely:
Delivery rate

Churn rate

Click-through rate

Open rate

Soft and hard bounces

Unsubscribe rate
Hire outsourcing partners who have worked in this area for years and bring experience to help you sustain your open and click-through rate with guaranteed success.
DOS Brings Creative Outsourced Email Agents:
As an owner, you have to take care of all the departments, which is not an easy task. You want your brand to grow, but a worn-out leader is good for nothing. You need to have a reliable team on board that you can trust with your creative and professional tasks. Customer interaction is of great significance, and one can't slack off in this matter. 
Digitech Outsourcing Solution (DOS) arrives as your strategic partner in creating a strong email support team. Our agents realize the importance of time and keep your business up and running round the clock. What is the best way to target an international audience? Reach out to them in their native language. So, we provide multilingual services to help you cover more areas. To tackle your uncertainty, DOS offers you a free trial version to help you achieve complete satisfaction before signing up with us.
Personalize our plans according to your needs and find a budget-friendly support solution at your convenience. So what else do you need? Pick up your phone and get in touch with our specialists.