The real estate market has not been the same after the pandemic. It has changed the landscape of various industries, and properties are no exception. However, after the outbreak, people realized that they required more space for work, home, and other matters. As an effect, traffic on real estate websites has gone up by a 57% margin.
With the increasing demand, the workload is also blowing off the roof. Realtors need help to manage all the clients and organize their needs for smooth operations. So, agencies are outsourcing back office assistance to manage in-house tasks while realtors take care of clients' needs. This blog sheds light on how these support services help your business make a mark in the market.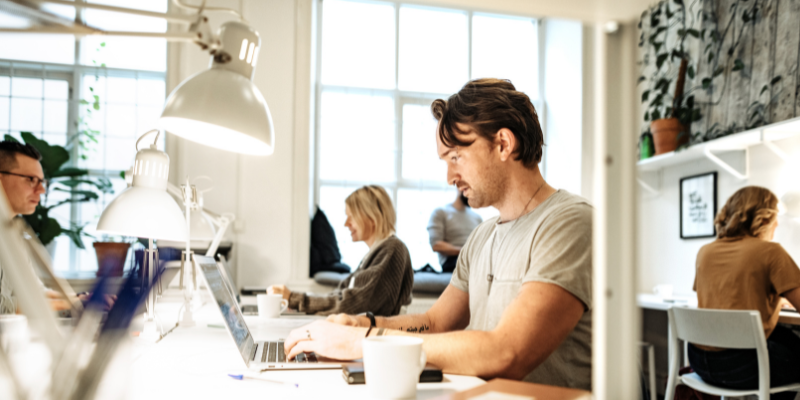 The Task List for Real Estate Back Office Assistance:
The property demand was soaring through the sky before the pandemic, and people were selling them for a higher price. In addition, the changing geographical rage for the real estate market experienced a growth in pro-growth and low-tax places during COVID-19. People also looked for affordable alternatives as the plague eased down. 
This has come as good news for realtors who are looking to maximize the opportunity. You can hire a BPO service provider who will handle a number of tasks as described below. It will help you create and manage your client base more efficiently.
1. Prospecting and Searching Properties:
You can hire virtual assistants who will free up your agents' time and help in real estate research. For instance, VAs will help with prospecting and digging for information, such as amenities, demographic coverage, features, etc. In addition, outsourced agents will also determine the current pricing points and market trends. Not only that, but your external workforce will also assess the strategies of your competition and gather info on real estate conferences. So, hire the right reps to make your life easier with plot research.
2. Set Meetings with Prospects:
Probably real estate is one market where agents are stuffed with so many appointments that they lose track of them. However, the outsourced support team is quite knowledgeable and trained in tools like Asana and others. In addition, back office solutions take the load off your shoulders and organize your client list to prevent skipping on a prospect.
Following are some of the things your BPO partner will take care of:
Outsourced resources prioritize meetings with buyers and sellers

Your calendar will be managed in an orderly fashion

VAs schedule meetings with prospects with the necessary briefing

Offshore agents also use buffers, so no meeting plans overlap
3. Back Office Assistance with Administration:
One key reason realtors prefer outsourcing is that handling admin tasks requires a lot of time and effort. No agent has enough time to take these back-office tasks when core functions require your attention. So what can you do in this scenario? The answer is simple! But, in what capacity an outsourced rep will work? 
A service provider will act as your project lead, account officer, marketer, and anything you want to look after your in-house operations. This is a cost-saving technique as you do not need to provide any office space and equipment, which reduces your overhead expenses.
Below are the listed tasks an outsourced team or agent will perform for you:
Preparing weekly, monthly, and annual reports on deliverables and sales

Keeping a tab on payroll, working hours, overtime, and others

Cold calling to grab prospects while also handling your client base

Emailing promotional deals and newsletters

Generating in-depth reports about different sites

Conduct surveys and feedback to overcome gaps

Process billing and other financial tasks

Proofread the plot files for any error 
4. Handling Social Media Presence:
Many use online platforms to increase customer acquisition in this digital age. So, come out of outdated means and employ technology to generate quality leads. Social media is the best and easiest option to target people of all ages. As per Statista, social media is projected to have about 5.85 billion users by 2027. Do you not want to enjoy this huge audience pool?
There is no time to lag in this current age and establish your brand position on social media profiles, like Twitter, Facebook, LinkedIn, and other key channels. However, creating online accounts is not enough, and you also need to devise proper strategies. Otherwise, you are just shooting in the blank and hurting your business. However, you can also find outsourcing solutions to manage your social media.
Are you wondering about the tasks an outsourcer will handle? Your BPO partner will set your online channels per your target audience. They will sketch out profiles in line with your business style and link them up with your website. Moreover, these agents regularly update your social media with property news, photos, and other integral reports. These reps act as a force to boost your web engagement.
In addition to updating clients with the latest info, your outsourced social media VA will assess what works with people and adjust plans in line with them. They also take charge of optimizing the social media pages using fitting hashtags. Engaging with users in the comment section or DMs comes under basic tasks and is performed efficiently by them. An outsourced rep is also trained in running paid ads and campaigns and boosts your brand among your competitors.
5. Managing Your Real Estate Website:
Most of the business comes through online means, and your website is the key source. In order to drive leads, you must optimize your website to facilitate people on the internet too. A website with a fast loading time, simple UI, easy navigation, and that is found easily online will make way for profits.
Does it not feel like a hassle to perform the described tasks without back office assistance? Hire outsourcing help to optimize your website through proper planning and designing. You also receive tech support that helps with coding, installing plug-ins, customizing website themes, and maintaining security. These IT agents also assist in troubleshooting and improving functionality. Moreover, they also use updated communication tools, improve the UI and track traffic volume. So you do not need to spend a fortune on the latest tools as your BPO partner will bring all the items under the same plan. So, look into your service plan's features before signing up.
Read More:
Chat Support: How Chatbots Benefit the Healthcare Industry
7 Soft Skills Medical Phone Answering Service Agents Must Have
Most Common Outsourced Back-Office Processes:
Let's take a look at the most commonly outsourced back-office tasks, no matter the industry. The functions that are a part of every business are as follows:  
Data Entry: 

This includes documenting data reports. A VA will record your contact details, properties you deal in, enter account details, and other data processes. Now, your VA will report the data fast and accurately to keep you updated daily.
Order Management: 

It is crucial for companies to deal with online orders. The service provider will make sure the agents send out the correct product and oversee the entire process. So, outsourced reps will smoothen your operation and retain customers for a longer period.
Data Mining:

You need someone to collect data about different locations and clients online. Outsourcing provides you with agents who are experts at online research. They are skilled at studying competition and understanding the market trends as well as your consumer. It is what adds value to your business.
Data Analytics: 

You do not know the direction you are moving in without proper data. A VA will run surveys and learn about your website and client through ads, social media, and website data analytics. So pay focus to the data collection with your third-party help.
There are more than these four tasks that are common in all sorts of businesses. So weigh your needs as per your processes and hire the BPO solutions in line with them.
Manage Your Real Estate Operations with DOS:
Back office assistance has countless benefits and can open revenue streams for your real estate business. You might know all the perks of hiring an outsourcing partner, but where will you find the right one? Lucky you! Digitech Outsourcing Solution (DOS) is the leading back-office support company and has been providing BPO solutions for over a decade.
From 24/7 support to personalized plans, agencies will find everything here required to boost their business. Our experts assess your needs and tailor a service plan that falls within your budget. We also offer a free trial to help realtors understand how our VAs and other support agents take care of your business. DOS provides you with enough days to grasp an idea about our support plan. So get in touch with us today and hire the best back-office support!