Live chat is not an option but a need for every eCommerce brand today. Those without excellent live chat support services find themselves at the bottom of the competition. Suppose a customer is exploring your website to find the best pair of jeans. However, they have some questions regarding its available sizes or the restocking. One does not want to go through the hassle of calling or making a purchase at 1 am. So what is the best option?
Customers do not have the patience for a response. That is why using phone and email are not always in the best interests. However, chat software holds an important position in providing the best customer interaction. Discuss with your service provider in detail all the features, pricing, and more to integrate the best tool on the website for a seamless experience.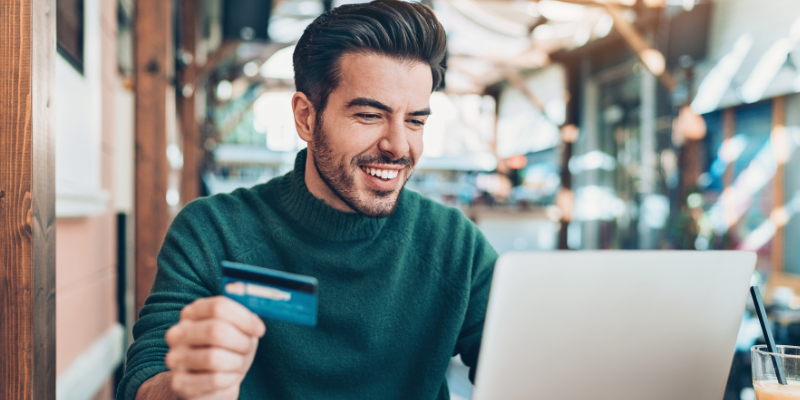 5 Tools Best for Your Live Chat Support Services:
We will take a look at the top five tools that are currently hot in the market. Go through them extensively to make the best choice:
Zendesk 

Help Scout

LiveChat 

HelpCrunch

LiveAgent
1. Zendesk:
Zendesk has come out as the best chat software in the current times. This company has various tools that help to improve the customer and sales services. Their chat tool allows agents to address customers' queries proficiently, perform upselling, and ease the cart abandonment ratio.
This award-winning customer service software company provides brands with automation, defined triggers set as per the proactive conversations, canned replies, and a lot more. Zendesk integrates your website, smartphone apps, and social media under the same roof to help consumers interact with your brand promptly. Not only do they build a better customer experience, but they also meet your needs at affordable prices. Zendesk is one of the finest choices to empower your eCommerce website.
2. Help Scout:
Help Scout has emerged as the leading customer support tool for eCommerce businesses. It ensures the fastest connection while providing a safe route. Users can now browse your website while talking to 24-7 live chat support service reps. Not only prompt support, but it also offers self-service so consumers can resolve issues without even needing an agent.
Your customers will receive suggestions based on the webpage they are browsing to make the search easier. Even if nothing goes in their favor, they can still find the chat popup at the bottom of their screens. One of its key features is its multi-channel support that entertains your customers at all times. eCommerce stores can now have dedicated assistance that caters to customers on various platforms, namely in-app texts and emails. 
Your customers do not have to look for your brand email ID and can send an email right from the chat window as well. However, Help Scout has every plan to meet your needs. Personalizing your CX with them would be adequate to achieve your business goals. Moreover, their trigger-based chats will capture leads and offer proactive conversation. So, Help Scout is one of the best choices for eCommerce stores.
3. LiveChat:
LiveChat is more than a tool; it is your partner in boosting sales while also providing helpful insights. It is excellent for a number of reasons, such as:
Promote your products or services via chat

Automate workflows 

Collect customer data with pre-chat surveys
eCommerce brands can benefit a lot from using this online customer service software. Your agents can share product cards with customers for brand promotion. Furthermore, your brand will also have properly-written canned replies that will keep operations in motion. Not only that, but a chatbot will also guide consumers through checkout. A tool is as great as its user, so live chat outsourcing agents are quite proficient in increasing customer loyalty and retention. Consider both to have a mega impact.
4. HelpCrunch:
If personalization is your mojo, HelpCrunch is the soundest choice. eCommerce brands that want a chat tool for design personalization should consider this software. Not only on your website, but it also integrates the tailored service with other messaging services. What makes it stand out? Brands can customize their chat widget with more than 20 options. 
Its customer CSS styling allows companies to set the color to their theme and create an unparalleled CX. You can find several integrations, namely Salesforce and Asana, and start chatting with just a simple plugin. HelpCrunch stands fourth on our list as an effective option. Every option is unique in its own way, so do not think one is less than the other. 
5. LiveAgent:
What makes LiveAgent stand out is its ability for omnichannel communication. eCommerce businesses can have this live chat support service to interact with consumers across various channels. Omnichannel has become a demand of today's market, which is exactly what this software delivers.
You receive a shared inbox for receiving messages from the following channels:
Email

Social media

Phone calls

Live chat

Contact forms, and more
It is easier than ever to manage your customers now. LiveChat also enables proactive chat popups with localization help. Further, your consumers will know with real-time typing that your brand is there for them. LiveChat has stood its ground for a long time, making it a viable solution.
Why Do You Need Live Chat Support Services?
Humanizes eCommerce Brands – No customer ever likes a robotic shopping experience. Having a chat option on your website provides them with a friendly conversation with a live agent who crafts a warm CX. It is faster, easier, and leaves an impression on consumers. You can program it with warm greetings, and then a rep can provide assistance in real-time. However, it would be best if you had experts who are competent in customer dealing.
Saves Time and Money – Customers love it when they do not have to wait in line or for an email reply. Saving your time is one of the major benefits of live chat. Valuing their time with comprehensive solutions will make them spread good words about your brand. It is also effective in reducing the cart abandonment ratio. Also, your agents can perform chat concurrency most skillfully.
Offers Valuable Insights – Chat tools allow reps to ask for feedback right after the issue resolution. It prompts them more easily than a phone or email survey. Agents make the most out of the momentum because of the real-time assistance. Not only them, but this software also offers analytics to eCommerce stores. So you can monitor consumer behavior and use it to improve your operations.
Leave a Mark with Live Chat Support Service:
eCommerce chat tools will empower your business to meet customers' expectations and turn them into profits. You not only communicate with customers but also generate quality leads, fewer abandoned carts, chat concurrency, and more. You can also stay 24/7 active with them, but for that, you need professionals. Outsourcing is a great option, and DOS has live chat agents who can help you with any software integrated into your website.
All of the software mentioned above have varying prices, and their team can help you better with the plan. These are the most used tools that help streamline customer support processes without any hassle. So no matter the size and scope of your brand, having a live chat on your web is a wise decision.