The business world knows nothing but intense competition in the current global market. Every brand is looking for a smart way to optimize its processes without spending a fortune. This is where knowledge process outsourcing (KPO) enters. Sometimes a business wants only a specific task to be done or a particular issue to be resolved, which requires specialist expertise. 
Businesses can benefit in a number of ways from outsourced BPO companies. It can save time and manage your budget while boosting your productivity. Also, it allows brands to gain access to unexplored zones of competence to gain a competitive advantage.
It is inevitable that at some point, businesses require some extra help, whether you are a small business or a giant one. For instance, you may need backup from your team's specialists, or you may need cutting-edge technology that you can't currently afford. A KPO solution can help in these situations. This blog sheds light on what it really is, its perks, and best practices.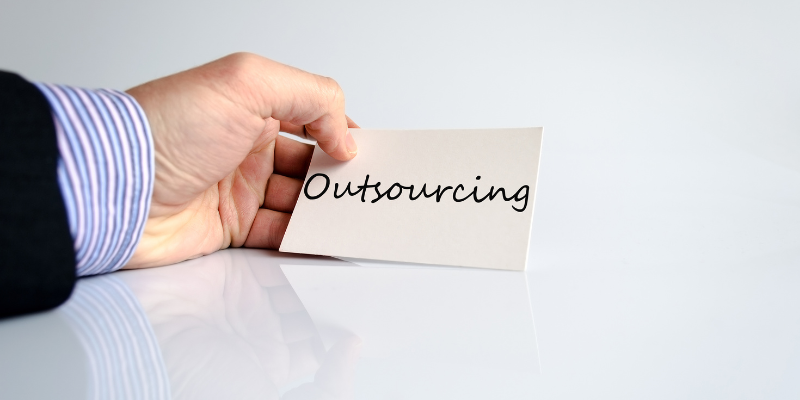 Knowledge Process Outsourcing: What is It?
Outsourcing your complex and advanced business tasks that include information-based operations to a third-party expert comes under the definition of KPO. The service provider assists businesses in boosting productivity. Also, it leads new plans and programs with extensive research skills and industry-led knowledge. When necessary, the provider may even wholly own the procedures required to be changed.
KPO is becoming increasingly popular. Everyone is gradually turning to KPOs, from SMEs to established companies, to gain an advantage over their competitors. Business process outsourcing (BPO) is a category of support services that includes KPO as its subsection. In addition, KPO is more advanced and dynamic in handling your core business task. It includes hiring a team to handle your core operations to put your business separate from others in the market.
The Key Benefits of KPO: 
Businesses can receive a high magnitude of benefits with KPO. But, we will look at some of the main advantages that can help your brand with phone answering services:
1. Handle Core Tasks Critically: 
Having KPO in place allows you to magnify your brand's main processes in a systematic way. As before, the key purpose of KPO is to bring experts on board to determine that targets and strategies used to achieve them. Your outsourcer will perform the required research upfront to help your workforce complete the task. 
However, in some cases, your outsourcing partner takes full control of the job by modifying the process in line with the success goal. Despite that, an experienced outsourcer will provide your brands with a prompt surge in efficiency within your field of interest. Discuss your business requirements with them and map out how your problem should be handled. 
2. Fill the Gap with Industrial Expertise:
It is common for businesses to hire knowledge process outsourcing providers to develop a structural data map. This is useful to find both identified and unidentified gaps in your agents' work understanding and skills. However, it is not always obvious when outsourced help is needed. So, you might need someone to make productive efforts to your in-house operations or to fill a vacant position you need to accomplish your goals.
It is always best to bring in an outside expert when unsure what areas your company needs to improve. However, sometimes brands do so because they are unfamiliar with their field. In this case, professionals carry out a few tasks, which are as follows:
Conduct comprehensive research on your business

Look into other similar brands in the market

Study your consumer base

Learn your industry to figure out where your employees are lacking

Steps you should take to improve
So partnering with the right KPO service provider will allow your business to fill all the gaps and staple a position in the market.
3. Improvise Per Market Standards Flexibly: 
Using KPO services will make your in-house staff flexible and reactive to industry changes. It is quicker and simpler to employ a KPO specialist than a new employee. These outsourced reps are compliant and adaptable to your changing business needs. Due to new program availability, the market is becoming more competitive at an incredible pace. So, businesses can depend on KPO services to run internal operations without any hassle and train agents smoothly.
After receiving all the expertise, you require, or your team has built up the capacity to carry out the tasks, you can start opting out of their services. There is a high chance that:
Your team has gained all the information required

Accomplished the skills needed to complete the job

Found a better KPO provider

Simply want to end your service with the current service provider
Regardless, hiring a KPO provider enables you to phase up and down as required. It helps create a partnership that fulfills your demands under your business capacity.
4. Take Your Brand Forward Affordably: 
The key reason why brands love outsourcing is cost efficiency. SMEs do not have enough funds to spend on training, hiring, and other core tasks. That is why outsourcing is a viable solution for them. Not only non-core, but you can also outsource your key operations to market experts. It will save you from investing in infrastructure and training. 
Your business does not have to give employee benefits, workspace, and other misc. All these factors combine to give your brand a highly affordable plan to succeed in the market. If used smartly, you are saving a lot and expanding with the preserved funds. 
Top Practices to Successfully Implement KPO: 
Look at the key practices your business needs to consider before signing up with a service provider: 
Set the Basis of Outsourcing Needs

Improve Your KMS

Assess Your KPO Agents
Set the Basis of Outsourcing Needs: 
Before anything, you need first to determine why you require KPO in the first place. We have outlined a number of reasons for a business wanting outsourcing solutions, such as:
Boosting current performance to meet your targets

Increase your brand capacity to make the needed changes

Empowering your team to handle tasks better
Businesses can handle the things mentioned above on their own. However, you can take all the hassle off your shoulder and manage these tasks thoroughly. Outsourcing Solutions will help your business stay on track while handling high-level operations at affordable prices.
Improve Your KMS:  
Companies must develop an organized and wide-ranging knowledge management system (KMS) using knowledge base tools to maximize their KPO affiliations. For instance, this allows you to easily access your outsourcing, SLA, and other pertinent agreements. All the parties involved can easily access these contracts when required in the future.
In addition to recording agreements, businesses can also benefit from KMS in terms of keeping tabs on employees' performance. It will help your outsourcing partner gain information about what works for your brand. It also helps them devise a plan that gives a needed boost to your operations. So, you can give shape to your mission and values with the help of an informed KMS.
Assess Your KPO Agents:  
Once you know what you want, it is time to narrow down the sort of agent you require. Following are a few of the factors to keep in mind when outsourcing services:
Skills Your Team Should Have: 

You need to get in touch with a KPO provider who understands your needs and provide a team with the required skill set. Your outsourced reps need to be knowledgeable to take care of your high-data operations. So, assess their profile before hiring them.

Assess the Overall Budget: 

Everyone knows that outsourcing is a cost-efficient method compared to internal agents. Moreover, the perks it brings are far higher than what an in-house team offers. However, it is crucial to check if your service provider gives you enough flexibility in the long term.

Framework Processes and Legality: 

You need to check with your service provider about their authorization and compliance with the regulatory bodies. This shows that your operations are being handled by professionals and will take place under current rules and regulations.
For More Details:
What Is The Role Of BPO Companies In Real Estate Industry?
Why Phone Answering Service Crucial for Restaurant Businesses
Real Estate Back Office Assistance: Things You Need to Know
KPO – The Advanced Outsourcing Force: 
Knowledge process outsourcing is the thinker your brand needs. Industry specialists handle your core tasks and give your business the position it deserves in the market. Not many know about the KPO services, and it is time you cash in on this opportunity. As we mentioned before, KPO is a subset of BPO, and we deal in high-quality business process outsourcing solutions. If you are in need of that, reach out to us.
You now know enough about KPO services and can contact one of the leading service providers to empower your business with high-end support services at affordable prices. Use it as an effective tool to carve a solidified marketplace. This market will expand in no time, and you should be one of the first to benefit from it.