Having a BPO company has become a surefire way to success in today's challenging market. Still, a sense of hesitance prevails regarding outsourcing. There is still a huge number of companies that are missing out on the benefits of a third-party vendor. In easy words, BPO is a cool and affordable way to make your business within limited resources. 
BPO is the new pillar of the economy. You know when something becomes that important, it must have a lot of advantages. You bring a team of overseas players on board from around the globe for a diversified workflow. Companies are saving a lot when put against the in-house team. With so many benefits, who would not want to walk down such a rewarding road? So we make this journey even easier with a thorough guide on how outsourcing helps your business.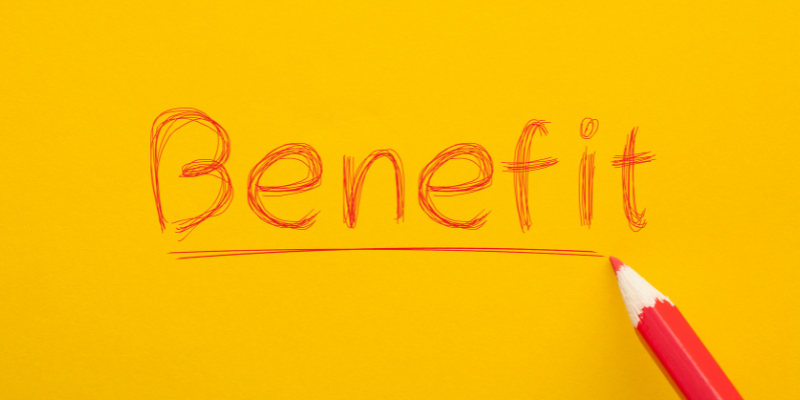 How a BPO Company Helps Your Business: 
It is truly not rocket science to learn how outsourcing vendors help your company. Your executives must analyze your business functions and find out where the organization is struggling. All those operations which are consuming a lot of time and are laborious must be brought to the light. It eats the time you could spend with customers to make their experience better. First, however, you need to list all the requirements and find an outsourcing company that meets them perfectly.
It is wise to discuss everything with your provider in detail. Inquire how they will determine your needs and meet the metrics. It would be best to personalize your plan to make the most out of your support services.
The 5 Fabulous Benefits of BPO Services: 
Business process outsourcing mainly works to boost your efficiency and help you manage time at affordable prices. It smoothens your operations while giving your team ample space to take better care of the core corporate activities.
Here are our top five pros of a BPO company:
Handle Non-Core Processes Seamlessly

Focus on Core Activities
1. Help You Control Costs: 
Outsourcing is your best friend when you are looking to save potential costs. When hiring an in-house team, you have to give them space to work, provide them with benefits and bonuses, and take care of the rent and electricity bills. It is a costly process when compared to an external team. A BPO service provider has a huge talent pool with distinctive agents that can handle complex tasks. You do not have to pay anything that you arrange for your internal team. In addition, you can hire them for a specific time or task rather than paying them for the entire time, whether there is work or not. You pay only when you require assistance with an outsourced team of experts.
Your provider often comes with a single license to help you take care of various operations. For instance, outsourced reps handle CRM to store your data and manage customers securely and accurately. So even if the price of licenses and tools increases, it is all handled by the provider rather than you. So it is very cost-effective to streamline your operations.
2. Optimize Your Worktime: 
Your responsibilities increase as your company grows. You do not have enough time to take on processes like HR or accounting. You need to focus on your core operations rather than spending time on such jobs. However, we do not deny the importance of these functions. So, outsourcing comes here to help you manage your time better.
BPO agents take care of these regular-day processes and allow you to pay attention to your integral operations. These experts can handle a lot of mundane obligations without robbing you of your time and money. For instance, if you are an eCommerce store, you need to stay active 24/7. You can't afford to hire different teams that keep your brand up and running. So there are live chat support services or other support system agents that cater to your customers round the clock. In addition, your work is completed fast and comprehensively. This is one of the major perks of a BPO partner.
3. Reach New Markets: 
After the COVID-19 pandemic, many realized the importance of remote working. With this realization comes the need for a BPO company. One of the biggest reasons is its round-the-clock availability which empowers the support system. Your business can define the rule, and the external team will work in line with these guidelines.
These agents belong to different regions. They will work from their home in different countries. Not only that, but you also receive the power to communicate in other languages. You can hit new markets with a diverse team of agents. So, we recommend hiring an international worker that can help you build your company. BPO companies already have various representatives on their panel, so it is easier to ask them than to hunt for one yourself.
4. Handle Non-Core Processes Seamlessly: 
We discussed how you find enough time and energy to focus on core activities with outsourcing agents. However, do you know that its flipside results in improved non-core processes as well? For instance, an outsourced accountant will execute the task better than a newly-hired manager. What we mean here is that that agent would be less prone to making mistakes above generalizing costs. Similarly, an outsourced human resource rep helps you comply with the updated rules and regulations to avoid violating any state law.
The bigger picture looks at you as a complete business. Not only that, but you also get access to the latest tools. So, BPO services help you stay updated with the latest market trends and keep your company modernized. As a result, it is easier than ever to manage your business without spending a fortune.
5. Focus on Core Activities: 
The bottom line is that you need enhanced efficiency to see higher sales. Forget about the office space, forget those extra working hours you have to pay for, and forget everything else that adds to a localized workplace. Furthermore, you also need to let go of all the costs and concerns of training a new team. You can't afford a full-time trainer and other employees while trying to flourish in this economy. From a bookkeeper and payroll staff to TLs, you find everything under the same roof at a BPO place.
The time is here when you can channel your energy to focusing on core activities. You name the task, and a BPO provider will provide it. These guys improve the competitive nature of your company and land you at the top of the market. It is time to do what you do the best and leave these tedious tasks to outsourcing.
Play the Market Game Smart with DOS: 
A BPO company serves businesses of all sizes. It is even better for startups and SMEs and helps them build fast while sustaining their bank. However, it is not possible without a good service provider. So, DOS is what you are looking for excellent BPO support services. 
Digitech Outsourcing Solution (DOS) is a competent provider that houses a team of talented agents. Whether you require multilingual support or 24/7 services, our team is always available to serve you. We value all corporations alike by bringing a free trial that helps you analyze our services and find a tailored plan per your business requirements. So connect to our team and expand your business exponentially today.