In today's market, brands need to maintain customer services to boost consumer loyalty. Using live chat support services has a number of benefits for your clientele as well as your business. It is a crucial component of a business in this digital age. It gives clients a means to interact with you and receive service in real-time. As a result, not only your consumer satisfaction surges but your retention rate also experiences a boost.. 
In fact, more than 61% of customers said they are more inclined to revisit a website with a live chat option. Live chat is a tool every brand requires in this age. We will share why it is the need of the hour: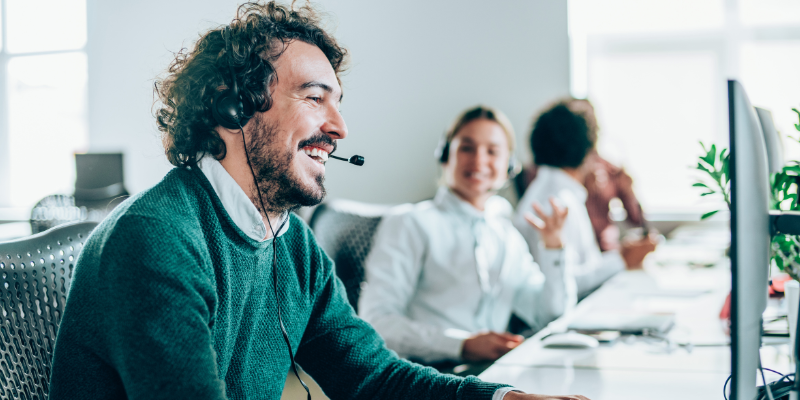 Live Chat Support: What Is It?
Live chat is a communication tool that allows customers to interact with a brand representative in real-time. It brings value to businesses when used correctly.  Customers can receive prompt responses and waste less time browsing your website's knowledge base or waiting for a solution. 
Brands also use chat support not only to attend customers but also increase conversion through upselling. Live chat has made sure customers do not feel frustrated waiting for a reply. However, chat support services are versatile and offer more than prompt customer support. To explain why live chat is essential for your business, we have listed some benefits. 
Live Chat – The Preference of Every Customer: 
The live chat has revolutionized how firms serve customers. Consumers often prefer live chat to email or phone support. In contrast to 59% and 44% for email and phone, respectively, live chat offers 75% CSAT.
Customer support either makes or breaks your brand as the first impression your consumers have about your business is going to persist forever. Live chat is not just a mode of interaction but a way to gain higher sales. So, read on to learn about why people are crazy about live chat support compared to other communication modes:
Convenience: Customers despise waiting on hold for hours to receive a response. Chat support offers instant help and answers queries more clearly. After all, customer comfort is the number one goal of any firm. 
Multitasking: Multitasking is one of the most valuable elements in adding a chat plugin to your website. Customers can browse your site or products while they shortly wait for an answer. Almost 53 percent of consumers like live chat for this purpose. . 
Promptness: The waiting period is dreadful. About 44% of customers think that web chat or instant help is the best feature of any website. Because with outsourced chat support, you can help customers on the spot, saving them the hassle of calling customer support.
The benefits live chat provides are countless. However, you never know its full potential until you outsource chat support to a skilled service provider. So, you will only find your value boosting with your budget in check. 
Gain Competitive Edge via Chat Support:
The competitive nature of businesses in this era makes it a must to offer the best service possible. To stand out as an individual and build your name, you must offer special services to grab consumers. 
Why not step up and take the lead by providing live chat on your website, giving you an edge over your rivals? Because of the multiple benefits live chat offers, companies will eventually find it impossible to avoid it. As a result, brands that do not have a live chat option will go extinct soon. You can lead the pack until that time. 
Place your offer in front of the competition. Then, make prime customer service and live chat with your brand's cornerstones. You will have the help to forge leads and turn them into devoted clients once you have got your live chat in customer support. But, that is just a start, whereas there is a houseful of different rules you should follow to strengthen your brand reputation.
A competitive edge could once be created and held in a number of ways. For instance, others do not find it tough to offer a similar product as industries have developed. But you can still establish your brand identity by outsourcing live chat support to a reliable service provider. DOS is one such example that considers your customers their top priority and ensures they return to get your service again.  
Boost Your ROI Efficiently:
For the majority of eCommerce and marketing managers, a tech asset or outsourced service must increase the sales and return on investment (ROI). Live chat support aims to achieve the same goals making it a cost-worthy investment. It is a business tool that helps you grow your customer base while bringing in higher profits. 
Live chat support outsourcing offers much more than just satisfied customers and serves the existing clients with the best touch. It also generates and increases conversational sales by providing all the necessary information. It reduces cart abandonment issues – when a customer proceeds to checkout but leaves the cart at the last moment. And lastly, it gives an ROI that proves to be beneficial to your company and its employees.
Maintain Your Budget and Time:
Firms can minimize their operational cost and increase the efficiency of their staff by hiring a chat support. Researches show that the revenue growth of the company has increased by 26% and the hiring cost has reduced by 8%. However there is a marked growth in the customer satisfaction level.
Entrepreneurs  are always looking for reliable and low cost solutions  for their businesses. Modern businesses are embracing the change by hiring chat support agents that prove to be more efficient and cheaper as compared to hiring an on-site employee. Customer service is mostly provided via phone and email and has been for a long time. These systems have a number of downsides, such as wait periods and back-and-forth exchanges, and they require time and money to maintain.    
Moreover, using live chat is quite inexpensive and easy to set up as per the business needs. It has a handful of benefits which make it a better medium. For instance, both the customer and the agent can multitask at one, according to research an agent can handle about 7 chats at a time. Not only that but you will find yourself with a lot of time and money to use in other core operations.
Outsource Live Chat Support with DOS:
Customer support is a fundamental unit of any business these days. If you are missing out on the various benefits chat support services at DOS can offer, hire one now to make the most of your business. Live chat is not limited to timely responses and addressing customers. It helps foster lasting relations with customers to benefit your organization in the long run. Building customer relationships while retaining them for future purchases is not a piece of cake. It requires time and effort.
Digitech Outsourcing Solution (DOS) provides you with the best outsourcing solutions. They help simplify your business's connections and enhance CXs. We make sure our team has in-depth knowledge of your business requirements. So, they do not miss out on any information regarding your policies while chatting with a customer. If you are not yet sure about hiring a VA, you can check out our free trial option. This will help you understand our operations better and personalize them as per your needs. Our agents can speak multiple languages to handle your international customers as well. 
DOS believes in giving you an exclusive experience. Our chat support agents are well-trained to fit any business' online work model. Hence, scale your business with the help of our 24/7 live agents at affordable rates. Reach out now.