Virtual assistant are dominating the global market with a plethora of benefits. Businesses are hiring VAs to speed up their growth, managing different parts of a company. You can find a VA proficient in various industries. So no matter what market you are in, you can find a remote worker with the required expertise.
Research is one of the main parts of a business, and you need to delve into thorough studies to improve your company. However, it is also a time-taking process that hinders you from focusing on the core elements of your business. So, people are hiring virtual researchers that run analyses on your behalf while you take care of main business functions. This blog looks at things you need to know before hiring a virtual researcher: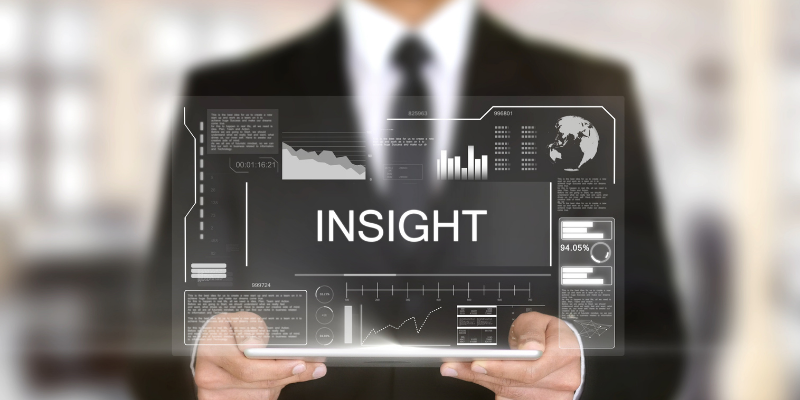 The Skills of a Virtual Assistant Researcher: 
You need to learn that there are a few differences between a virtual researcher and an assistant. Both are similar in many ways but also vary in different aspects. That is why we break down the variances of both so you can hire the best virtual assistant for your company. 
Following are the skills you should look for:
Analytical Solution

Database Management

Keen for Details

Logical Reasoning

Time Management

Comprehensible Data

Collect Primary Data
1. Analytical Solution: 
You must be able to hire a worker that has expertise in decisively extracting data for the company. In addition, your VA must have the ability to separate relevant information that your team can apply to improve the business process. This skill is vital to derive meaningful values and make necessary changes.
2. Database Management: 
With the progress of time, companies are using advanced tools to gather and control data. More and more brands are using digital channels to obtain data about customers. This is important not only to make the CX better but also to acquaint your team with the latest trends.
There are various aspects your personal virtual assistant must cover to give you a complete experience. You do not need a highly-trained professional but some basic to intermediate skills on different things, which are as follows:
Spreadsheets

Database

IT solutions
You do not necessarily require a data scientist but someone who could work around these commonly-used applications.
3. Keen for Details: 
Having a general VA can help you find information regarding standard topics. However, if you want in-depth knowledge, you need someone who is an expert at this thing. You need virtual assistant services that have an eye for detail and can draw data that is precise and to the point.
4. Logical Reasoning:  
Companies can't afford to have space for emotional views or personal bias when conducting proper research. Those competent in this area can use the data to rationalize it for information identification. It helps you find relevant data and enhance your business activities.
5. Time Management: 
Business projects are based on deadlines. You can't miss them as it affects your whole process. These researchers are quite proficient in time management and organizing it along with the workload. You can find many service providers that will give you expert time managers to smoothen your functions.
6. Comprehensible Data: 
It is important to manage the data in an understanding way. Data will be of no use if it is in a cluttered form. A virtual researcher articulates the findings that help your team improve the work. So it is essential to keep the information in a comprehensible form.
7. Collect Primary Data: 
Last but not least. One of the major benefits that a VA offers is the ability to collect primary data. It covers various tasks, such as:
Create and run surveys

Arrange and conduct interviews

Manage focus groups

Share and comprehend insights
So you can hire the best researcher for your company by keeping all of the points mentioned above. It will give you a complete resource that will leave no stone for error but provide extensive features.
Research Tasks Handled by Virtual Assistants: 
Every industry relies hugely on research. Whether you work in a medical profession or finance, it all requires proper research for better results. We have already discussed the main traits a VA must possess. Now, we will take a look at the projects your VA can help you with.
A VA is proficient in market research. It can help you optimize your website or content with SEO and keyword research. Moreover, these resources gather data from the public domain for better understanding. You also receive competitive analysis and can use data to mine for leads. Furthermore, a brand can hire VAs for the product, image, and content research.
When outsourced, your provider will have all the tools and techniques to perform proper research. They require tools that are the best for collecting accurate and valuable data. However, you must be mindful of finding one that relates to your line of work.
Why You Need Virtual Assistants for Research: 
Many have the option to go with a research company or any local vendor for this job. Then why choose a virtual research assistant? It varies from company to company. However, we are going to take a look at some of its main benefits:
It saves you time and money with financial and contractual agreements.

You find direct communication with your VA, making your management simple.

Flexible working space for prioritizing your tasks.

It is easier to upscale your team per your requirement.

Companies can focus on core operations with VAs handling research tasks.

Your virtual assistants are available 24/7, so your business runs round the clock.
Additional Benefits of VA Services: 
Either you can hunt for a virtual researcher yourself or hire a third-party company that will employ them for you. Both approaches come with their own perks and drawbacks. However, it is essential to realize that you receive some additional benefits when contracting it to a service provider company.
Firstly, you will find a large talent pool and can choose one based on your preferences. Not only that, but it also makes the entire process fast. It is easier for your company to assign them designated tasks. It saves you from all the hassle of going through several profiles online.
You will find different VAs with varying rates. But, you find a linear charging rate with a service provider. It is also comparatively affordable than using an in-house team for conducting research. Moreover, you receive a hassle-free experience with guaranteed service.
Want a Virtual Assistant? Try DOS 
The next time you want to carry out research for making your customer support as well as business processes better, consider hiring a VA. It is one of the cost-saving approaches that help you with comprehensive research. It will spare your focus from directing towards less essential tasks. However, you need a trustworthy VA service provider to execute it flawlessly.
Digitech Outsourcing Solution (DOS) is the best service provider in the market. Our agents are proficient in thorough research. We are available 24/7, so your research tasks are done quickly for instant success. You can also try our free trial option to see how competent our team is. You can discuss your business plan with our experts and find a feasible VA plan. So contact our specialist and find yourself with an affordable service plan.