Do you know that the market size of the hotel and resort industry worldwide is $722 billion? This business is done on customers, and providing them with the most relaxing and smooth experience is what makes you different from others. Not only that, but hospitality customer support services are also significant as guests check in at your hotel when on a trip and want the best experience ever.
The hospitality industry understands the need for support services to increase revenue. You create brand development, which leads to retaining consumers. However, outsourcing is the secret ingredient helping many hotels in current times, but we need to see first what customer service experience really means in this market.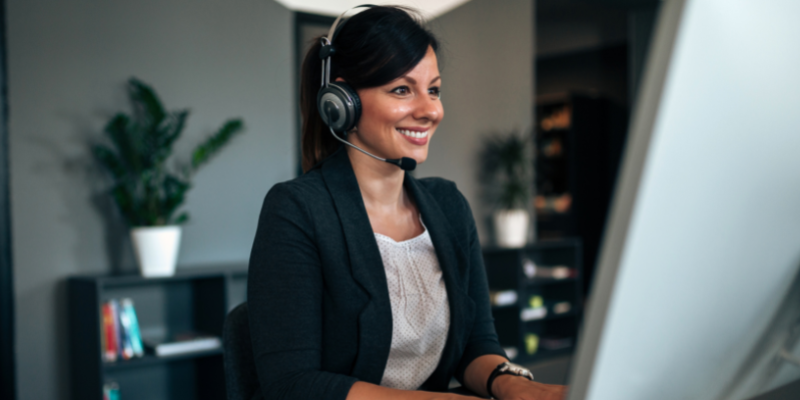 Importance of Hotel Customer Support for Higher Revenue:
Guests want nothing short of a great experience at a hotel. However, this is one market in which a poor experience can mean a business is lost forever. Whether on a business trip or touring a beautiful city, comfort is on everyone's list who is traveling. Customer service's importance varies from industry to industry, but this is how you can make it best in this one:
Aim for Perfection: 

Hotel staff must concentrate on even the minute details. No one can teach you this, but you have to have a unique working culture and a passion for serving people.

Personalize the Stay: 

Customers served with a personal touch mean real business. Customize the stay to cash on opportunities, like birthdays, parties, or any special event in your guest's life.

Exceed the Expectations: 

Guests always have in mind what they want with a hotel. Figure out their expectations and go above and beyond to make them lasting customers.
These ideas might not look clear until you learn how to use them in creating an unparalleled customer service experience. For instance, many businesses outsource customer support in order to find ample time to serve their guests. While the outsourced team handles the phone, email, social media, and other channels, your in-house team can develop creative strategies to make your guests stay happier.
5 Ways to Provide Exceptional Hotel Customer Service: 
Take Your Guests' Feedback

Go Beyond Your Limits

Build Tactical Partnerships

Empower Your Staff

Use Humor in Your Resolution

 
1. Take Your Guests' Feedback:
Customers love speaking their thoughts and views, and guests are really helpful with letting you know what needs to be improved. The meaning of surveying has changed over the years. You can send them emails with a short survey. It can include multiple choice questions with a suggestion box or a simple 3-question form. While your support team handles this, your desk agents can inquire about the guest's stay. Do not sound cliché but be specific with your question.
How was your overall experience with us?

How have our hotel staff been throughout your stay?

What is one of the main things you would like us to work on?

Is there anything you want to be fulfilled the next time you visit?
Questions that make people think push them to provide a genuine answer. Not only them but the hotel employees can also handle any issue faced or gift them something to make their experience wholesome. People mostly travel for bleisure and providing them with 24/7 customer support is more important than ever now.
2. Go Beyond Your Limits:
Everyone in the hospitality industry is making efforts to provide a unique guest experience. So in what ways can your hotel stand distinctively? You have to think out of the box for your valuable guests and show you are passionate about your work. For instance, a valet drove back and forth for six hours for a guest who forgot her luggage at home. Of course, this is an extreme example, but it shows what businesses do for their clients.
Make every effort and strive to show the customer you care. Look for opportunities and make the most out of them. So you need to do something your competitors would not do. Staying available for your guest round the clock is one the imperative things. 24/7 support services make guests comfortable, knowing that you are always present for them. On top, treat them like royalty as a customer is a king. In the end, doing something no one else has done will provide you with profitable organic results. 
3. Build Tactical Partnerships:
Hotels are the busiest and do not find enough time to manage everything. Therefore, it is wise to take some outside help. Outsourcing solutions will provide your hotel with the latest tools to handle your customer base. Service providers have the best-in-class support agents who take care of customers on call, email, live chat, social media profiles, and more. This is a cost-effective method for making bookings, storing guest information, resolving ticketing issues, and more.
You can also make strategic partnerships for branding. For instance, you can offer a premium a la carte from one of the renowned restaurants in your country at your hotel. Not only will the restaurant benefit, but your hotel will also get the promotion at their eatery. Similarly, you can offer a commute to tourist attractions or fun activities like skydiving. Set the mood for your guests by joining hands with those with a similar tastes.
4. Empower Your Staff:
Higher management can't always plan an exceptional experience, whereas your staff has some creative ideas up their sleeves. Hotel management should encourage their staff and acknowledge their expertise to make the entire guest experience wow. Teach your team how to improvise to succeed when met with an unfortunate or unplanned event.
Hotels have rules and regulations for various scenarios, but sometimes those become mundane. You can't handle every situation with scripted tasks. Your hospitality customer support must have the ability to be creative with the issue and manage them while being amiable. That is why an extensive training program is a must for hotels to empower their employees. It is what helps you provide guests with exceptional customer service.
5. Use Humor in Your Resolution:
We understand that there is a difference between being professional and informal. However, staying friendly and humorous while performing your task is important in this industry. That is the reason you read fascinating stories about a hotel experience online.
Having a sense of humor is good for keeping the mood light. For instance, if your guest had a repairing issue in his room, send them a basket full of chocolates shaped like tools. Read their mood and tone and act accordingly to create rapport. However, your support team should not start joking over the call when the guest is frustrated or looking to make a booking, as it will hamper your CX. So it is crucial to know when to use your humor and when to handle them seriously yet nicely.
For More Details:
5 Top Tips to Boost Customer Trust via Live Chat Support Services
Knowledge Process Outsourcing: Definition, Perks and Practices
What Is The Role Of BPO Companies In Real Estate Industry?
Why Phone Answering Service Crucial for Restaurant Businesses
Your Customer Support is Our Responsibility:
Regardless of your budget and resources, there are always ways to make your hotel work flawlessly. We understand the hassle of hiring, training, and empowering staff. However, this market's employability scale has become quite lower after the pandemic. As things are gradually restored, you can't slack off. Hire service providers, like DOS, who offer the best support agents to run your operations smoothly.
Our incredible team has worked in the industry and brings a handful of experience to help you create a guest experience found nowhere. Provide guests with the best hotel customer service experience with DOS. Remember that you must relieve travelers of their stress and make them feel at home at your hotel.