What does a business want? To be visible on the customers' radar and increase its consumer base. This has been possible in today's age with the help of customer interaction channels, such as live chat, phone support, and email services. Email outsourcing is being hailed as a breadwinner by shaping a customer experience while keeping companies in check with the current trends.
Email marketing is what acts as a bridge between customers and your brand. To make sure your one-time buyers turn into lasting consumers, brands need to consolidate their image in the market. Businesses might have a few questions regarding outsourcing and do not know where to go. Many factors come into play when considering a third-party service provider. This blog will shed light on what businesses, especially small brands, need to know to make an informed decision.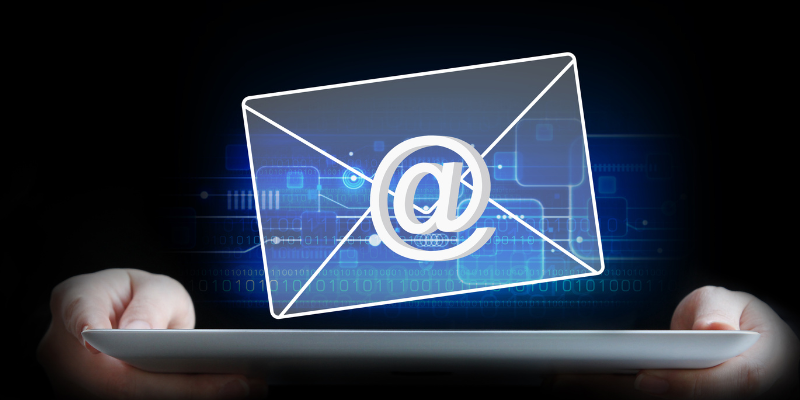 Add Value to Your Business with Email Outsourcing:
Take Care of Your Budget

Accelerate Your Services

Faster Email Responses

Advanced Email Deliverability

Take Benefit of Moment Marketing
1. Take Care of Your Budget:
Email is still one of the most powerful channels for communication because of its affordability and rich return on investment (ROI). However, the cost margin is even better when you compare your in-house staff with outsourced email agents. Big brands might not care about it, but it can make a significant difference for SMEs.
Outsourcing partners provide companies with an extensive workforce pool and plans that are developed in line with their budgets. You also save money on tools as these providers come with tech equipment and expertise in organization to turn your email marketing into a money-making machine. In addition, you can also hire VAs who can create marketing campaigns from start to end and bring everything under one solution.
The following list shows where you save costs:
Workspace

Infrastructural outlay

Taxation

Employee benefits

Any sort of insurance, namely medical and unemployment
Your company saves more than the points mentioned above. Furthermore, you can also increase or reduce your team with the then-current business situation. Also, you can choose to pay reps for the service time only, unlike the in-house team that is paid for the entire time, whether there is work or not. Email support outsourcing helps you weigh your needs and budget for ultimate success.
2. Accelerate Your Services:
Forming your team is only half of the work. Real work starts when you have to train them according to your functioning speed. Your support team can't slack off while other units give their best to maximize the outcome. SMEs do not have time to hire teams and provide extensive training. It can be exhausting and take your attention away from core tasks.
Training your team is one thing and expecting them to give the best is another. Let's suppose you find the time to keep the training in motion, but what if your agents can't track relevant insights or work in line with other teams? Your brand outreach is the one that gets affected. So you can accelerate your operations with email support services.
Outsourcing solutions take care of the training and give enough resources to work without worry. Even if you are not completely satisfied with a rep, you can easily replace them without fretting about training them overall. So all your time on recruitment and training can now be used on your operations.
3. Faster Email Responses:
This is established that email outsourcing is the most convenient way for many brands. Hiring a reliable support service company with proven experience is the smart choice. Outsourced agents are proficient in customer dealing and will resolve issues at their earliest. Agencies who have worked on similar marketing campaigns will give you an additional edge.
A support team with the required skills will take your brand to its goal effectively. On top of that, they have a QA team that ensures each email is crafted well and all the customer interactions are handled efficiently. Not only do you gain momentum but also quality with a third party. Outsourcing agencies work on the below-mentioned conventions:
Execution

Management

Delivery
So a complete pathway is created to ensure a seamless workflow – one of the main reasons why brands should outsource their support services.
4. Advanced Email Deliverability:
Do you believe creating an engaging copy with high-res templates is enough to design an email campaign? We do not deny their importance, but what if they do not make it to your customer's inbox? Small enterprises have to optimize the deliverability to reach their consumers seamlessly. It is a complex method that requires a proper strategy, such as follows:
Test your emails with the 

A/B testing

 method to find probable mistakes.

Check if you are conforming to ISP standards.  

Use tools to filter your email.

Implement measures to avoid permission-built blocking.
Brands do not face its effects instantly, but bad deliverability will deprive you of high click-through and open rates. As discussed before, SMEs are tight on budget and can't have agents who can handle all the facets. Email outsourcing will provide you with a team of experts who know how to perform it flawlessly and improve your deliverability for increased success. 
5. Take Benefit of Moment Marketing:
Customers will read and respond to emails that will provoke and engage them. Personalization is one way to do this, but it is a part of the bigger picture. Brands need to design campaigns that are trending and connect with customers. Therefore, moment marketing has become a must for businesses. Have you not heard about it? It is about understanding the current trends and creating marketing campaigns in accordance.
To explain it better, see how companies leverage from various movements such as #BlackLivesMatter or a mega event like FIFA World Cup. You can raise awareness around some trends or promote their products using sports as their backdrop. Those who take benefit of it enjoy success by capitalizing on human emotions. However, do not take it as a piece of cake. Your teams have to be attentive at all times to figure out the best trend.
It is called moment marketing for a reason, and finding that moment is crucial. After that, understand if you have the resources to arrange a campaign that reflects the moment. You can't mostly prepare in advance about them, and when they arrive, you already have a lot on your plate. You can't avoid your in-house tasks as same as this opportunity.
So outsource moment marketing to see ultimate results. Outsourced email agents are laden with expertise and creativity to craft a campaign that appeals to the masses. Your service provider has a versatile talent pool that would bring up some exciting ideas for different events.
Email Outsourcing Makes Your Brand:
When starting out, brands need to make the most out of their email marketing. Outsourcing is the key tool to tap into your brand potential. However, finding a reliable service provider is not easy as it seems. Digitech Outsourcing Solution (DOS) is the best email service provider for many reasons.
Our agents are experts in handling customers 24/7/365 with multilingual support. You can tailor the service plan to your brand requirements. Our reps are proficient in creating surefire email campaigns as well as managing your customer base. Use our free trial version to understand our operations better. This is all available at affordable rates. So get in touch today and find an email plan that puts your brand on the track to success.