Are you among the businesses that are considering live chat outsourcing? It is undoubtedly a cost-efficient approach for brands to satisfy their customers. Outsourcing is not news, and companies can find multiple vendors in the market. But, choosing the right one is a challenge nowadays as the market is crowded with all sorts of service providers.
There are a few things you need to keep in mind:
Consider their prices to match your budget

Their experience in sales conversion

Service provider's expertise in customer relations 
So if your brand checks any or all of these conditions, you should outsource without wasting another second. We do not want any business to go with a poor choice as it can adversely affect your bottom line. However, this blog introduces you to a few elements you need to consider to find the best outsourcing team.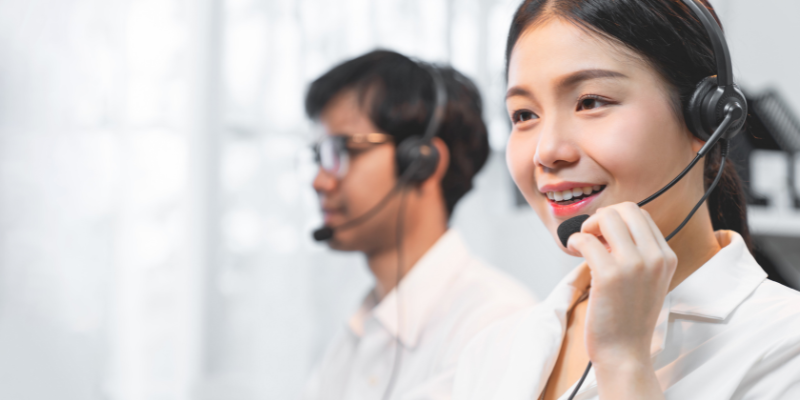 List of Live Chat Outsourcings Points to Consider:
Analyze Your Outsourcer's Infrastructure Provision

Choose Service Providers with Sufficient Experience

Evaluate Vendors Through Customer Reviews

 

Service Partner Must Match Your Brand Tone

Assess the Outsourcing Partner's Security Wall
1. Analyze Your Outsourcer's Infrastructure Provision:
Outsourcing does not seem as easy as one thinks. For instance, companies do not get the option to determine their infrastructural requirements. However, there are a few things companies need to analyze before considering the infrastructure of your outsourcing agency.
Following is the list that one should consult to meet their infrastructural needs:
Find the storage capacity of your outsourcing partner to store your data optimally.
Check the capacity of 

the Live Chat Outsourcing

 team to determine whether they can handle customer overflow or not.
For SMEs, it is vital to learn about the number of 

online chat representatives 

a service provider can offer for your tasks.
To understand your provider's service cost, inquire about their support requests' automation and ask if it is included in the plan.
Discover if your vendor also assigns sales reps other than the support team.
Our list will help brands understand their requirements and assess if your third-party service provider can meet your framework needs completely.
2. Choose Service Providers with Sufficient Experience:
Before you sign up with any outsourcing company, it is crucial for companies to find out about their experience in your relevant industry. We understand that experience does not always speak for someone's skills. However, seasoned providers have worked with all sorts of businesses and people and understand the true value of customer relationships. 
So you want to go with market leaders that have enough experience. In addition, knowing about the clients your outsourcer is handling currently is great. Companies can assess the capability of service providers by learning about the points mentioned above. So, overcome your customer support challenges with the help of a pro service vendor.
3. Evaluate Vendors Through Customer Reviews:
For ultimate assurance, you need to read what people have to say about a vendor. Despite having experience, it is a great practice to learn what your chat support provider brings to the table. Brands can read online feedback to get an idea of the competence and success ratio of an outsourcing third party.
Do not trust all the reviews you read about chat support services. Go for credible sources, like Google reviews, to find authentic ones. Not only that, but you can also visit social media profiles to see their rating and comments.
Many brands are active on Facebook, Instagram, and other social media platforms. So you can reach them through various means and find different sorts of testimonials. In addition, another way to evaluate a company is by checking:
How fast a business responds to clients with an issue?

The response rate to customer queries or concerns.

How frequently is a page updated regarding support?
If you see a lot of positive reviews about issue resolution, then you should really talk with the service provider and share your needs.
4. Service Partner Must Match Your Brand Tone:
The next thing in this list is to find the brand voice your support partners have. You can't ignore this as it is what really defines your tone for customers. So, hiring an agency with a marketing tone the same as yours helps you craft a CX that targets your desired audience. It also shows your consistency with your consumer base. 
Maintaining your stability is crucial in live chat outsourcing. So, companies must have a tone representing their business values while communicating with customers. Not only that, but your prospects find a voice to relate to. Your brand tone shows your efficiency in sales, support, and other activities. 
So sit with your outsourcing experts and determine their voice in line with your processes. Knowing what style their reps use when chatting with customers will help you know whether you want them or not. However, you can also check if your provider has enough flexibility to match your business tone. So, ensure this before you hire them for your live chat handling. 
5. Assess the Outsourcing Partner's Security Wall:
You first need to ask yourself if your service provider can protect your data. Are they proficient enough to enable a safe transaction for your buyers? These questions help you understand the depth of data safety. A secure experience is what you want from your vendor. You do not want to go with a service provider and worry about these things down the line. 
Do not only review operational safety but the legality too. Please check if your outsourcer is meeting all the legal requirements. There are a few providers that work with your required clauses and make changes in the contract. In addition, learn what actions would be taken in case of a data breach. Also, get to know about the preventive measures your vendor takes to avoid severe consequences.
Once you are satisfied, sign a legally-bind contract. It will help both parties understand the repercussions in case the data is compromised. Also, go over the data encryption tools your BPO company uses to attain utter satisfaction.
Bring the Best Live Chat Outsourcing Team on Board:
The outsourcing market is vast, and you do not want to feel lost in it. Contracting out your back-office processes is a smart move, given the rising inflation. Many SMEs can't take a hit from current economic conditions and want a viable solution. Not only them but also the big names in the market also do not wish to suffer from these circumstances. You might know what your company requires from reading this blog, but do you know where to look for it? Good for you that we are here to help!
Digitech Outsourcing Solution (DOS) is more than a service provider and thoroughly understands the needs of businesses. What elements make us the best are as follows:
Our team stays active 24/7 to keep your brand up round the clock.

Your business explores new areas with multilingual support.  

Regardless of the company size, you can personalize your plan with us.

You can opt for a free trial version to learn about our chat support better.
Our benefits are more than we can list here. You can get in touch with our experts to know more about us. Our prices are in line with the market's rate and do not blow your budget equation out of proportion. So, this is how you are going to get the best chat support team that will bring higher sales with an expanding consumer base.