Every company wants to reduce its expenses and boost its profits. Managing a budget is no less than a challenging task, especially when it comes to customer care. This department needs complete attention and a budget of its own to grab customers. Phone support services have become a blessing for businesses that can reap more in a budget-friendly package. 
You can now handle your customers better by tracking communications without blowing up your resources. No matter what industry you are in, you can find customer support agents with desired expertise. So outsourcing services are gaining attention because of their various features. We shall look at everything your company needs to learn about these phone services.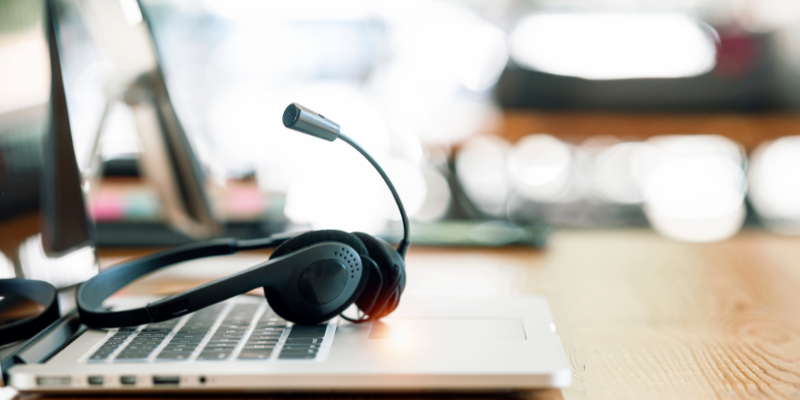 Things to Know About Phone Answering Services: 
Out of all the support channels, the phone has been there for the longest. It has helped all businesses to set up a foundation of trust between customers and companies. From receptionists to call centers, there are dedicated services for this channel. Connecting with your clients after business hours or when you are not at the office is the way modern brands work. So let's take a look at the services a support system provides:
 Don't Miss Your Business Calls Again

 Give the Personal Touch Customers Want

 Document Your Caller Information

Manage Your Finances Better

Power Up Your Business with Advanced Tools

 Industry Experts Handle Your Company

 Provide a 360° Customer Service Experience
Don't Miss Your Business Calls Again: 
With outsourced phone support, you do not need to worry about ever missing any call. Outsourcing teams actively answer every call and maintain your brand image. It saves you a lot of time which you can spend on key business activities. However, it depends on whether you want to outsource your phone entirely or for a specific time or project.
So you can easily leave your office or stay asleep while these experts handle calls on your behalf. Your caller will not find out if you are taking external help as they act as an extension to your company. You can assign the call type to them and smoothen your processes. You can also retrieve messages and reach out to customers yourself. However, the professionals adapt to your business requirements smartly and run your support team efficiently.
Give the Personal Touch Customers Want: 
Customers do not like to hear a recorded message when they call looking for a solution. Voicemails, canned responses, and no one answering at all will destroy your brand in a blink. Do you think a prospect will call back? Sometimes, they might, but mostly they take their business elsewhere. You are not the only company offering products and services. A lost customer is a lost business.
Business phone answering services help you solidify the customer relationship for ultimate success. So, now your customers can find a warm, actual human voice whenever they call. On top of that, personalizing every call adds to your success only. Therefore, hiring phone services is necessary for having a professional outlook.
Finding a live agent automatically somewhat neutralizes the situation. You can calm the caller by greeting them nicely, listening to them thoroughly, and assuring them to resolve the issue at your earliest. This is one of the main benefits of hiring phone support.
Document Your Caller Information: 
Phone agents not only answer your calls but also collect customer information to make it more accessible. You can update your database and use it to boost your productivity. This is quite helpful for SMEs with insufficient resources to keep a check on everything. So they can manage their database at an affordable cost. 
With the help of a centralized system, you can access messages in real-time. It paves a path to success for your business. You can handle your customers and take care of everything simultaneously with the help of support services. So be available for your clients in a complete manner with outsourced phone support. 
Manage Your Finances Better:
Satisfaction only comes with in-house employees. However, it also brings a lot of problems along. For instance, your receptionist might need to go on a vacation or fall sick. How are you going to cover up? We are not even talking about salary and benefits yet. Outsourcing solutions might need everything too, but without any issues for your brand.
Support agents have got you covered at all times. In case there is an emergency with a rep, there are always a few on backup. So your business keeps running at all times without any hiccup. In addition, you do not need to pay for workspace, benefits, insurance, and other tools. Moreover, you need to pay them only if your business requires their services. So it is the best cost-saving technique.
Power Up Your Business with Advanced Tools: 
This world is revolutionizing at an incredible speed, and keeping up with the latest equipment is costly. So having a well-reputed service provider on your end will equip you with cutting-edge tools without spending a fortune. Outsourcing modernizes your company within your budget. You do not have to worry about a power outage or technical issues as phone support agents operate from their base and free you from this tension as well.
Service providers have internal technical experts available round the clock to ensure your business operations. Also, they fix any issue right away. They are always present to help you with any problem. So, this is the easiest and most affordable way to use the latest technology.
Industry Experts Handle Your Company: 
Interviewing, hiring, and training is quite time-consuming and drains your energy. It becomes frustrating when a trained agent leaves and you have to repeat the entire process. Businesses require highly-trained reps that have expertise in handling a high call volume. Furthermore, outsourced agents are skilled in EI and empathetic interactions. 
Your callers will receive the quality they deserve, and that too in a personalized manner. You need to inform your external team of your business knowledge and leave everything to them. 
Those running a startup or not too big of a company can't depend on the personal line. It messes up your own life and turns into an issue rather than a blessing. So let experts handle your customers with care 24/7. 
Provide a 360° Customer Service Experience: 
Do not think of a phone support service provider as a call center. These modern-day businesses do much more and empower your company with state-of-the-art strategies. For instance, you can hire virtual receptionists, increase the number of agents as much as you wish, along with additional phone lines.
Besides phone services, you can also avail live chat, email support, and other support solutions from these providers. With the help of a known third-party service provider, brands can give their consumers an unforgettable experience.
Step Up Your Business Game with Our Phone Support: 
Businesses feel afraid of outsourcing their tasks to third parties. They are concerned about whether service providers can maintain their reputation or really increase it securely. That is why your executives should look for reputed and known outsourcing companies before taking this decision. Digitech Outsourcing Solution (DOS) is a recognized name in the market, and our clients' success speaks for us. 
To make it even more seamless, we provide you with a free trial that does not charge you a single penny and allows you to use our services for a few days. After that, you can manage your requirements and personalize a plan that suits your budget and vision well. Moreover, our agents work 24/7 to make sure your brand does not miss out on any prospect. So, have you made up your mind? Then, get in touch with us today and receive the best phone support solutions.