Technology has become a part of many businesses in our day. eCommerce support services  teams must acquire skills to deal with customers fast and accurately. Whether a user requires quick help with a product or wants to buy something, you should provide instant gratification.
The online market is growing at a rapid pace and will bring many more trillions in the coming future. It is estimated that the market will grow to $7.4 trillion by 2025. You find everything online now, and it is time you start caring for your customer with advanced technology to have a positive impact on your business. However, what can you do to improve your customer service? We have brought five efficient ways to boost your customer experience (CX).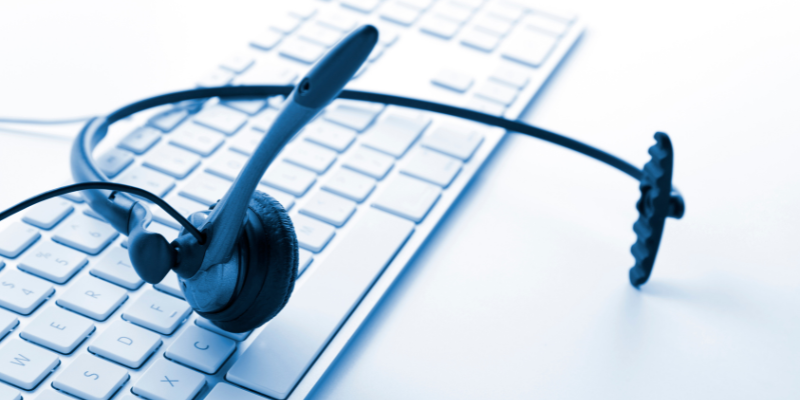 5 Practices for Improving eCommerce Support Services
You can't afford to stay behind in this challenging market and must meet the latest customer landscape. Your customer support team leads the future of your business. Companies need experts who can develop lasting customer relationships by expanding the consumer base. Here are X practices for upping your CX game:
 Management is New Success

Handle with a Personalized Approach

Stand Apart from Competition

Don't Underestimate Customer Reviews

Minimize Your Response Time

 
1. Management is New Success
Companies – especially small and medium enterprises – have to learn the art of organization to succeed. It is one of the main aspects in defining your success in the CSR department. For instance, you might have a team of professionals who can smoothen the process. However, without management, things will eventually fall apart. 
There are many ways you can improve. Firstly, you should track your chats with customers to improve the overall CX. Secondly, you need to provide your team with the latest tools to help them perform efficiently. 
You can also use a shared inbox or templates for similar inquiries to empower your eCommerce support. It will help handle matters fast and in an efficient way. So managing plays a crucial role in the long run for your brand.
2. Handle with a Personalized Approach
Every customer is unique, and your brand needs to understand it. You can't give a similar experience to everyone and expect fruitful results. Every person must be approached with a tailored experience that shows you really care. Support teams need to communicate with them to understand them and craft a relationship with a lasting impression.
SMEs need to adapt to the ever-evolving demands of customers. For instance, some people prefer connecting to you via phone, while others feel more comfortable with live chat. So you need to equip your team with all the communication channels for an omnichannel experience.
Everyone owns a phone, laptop, and other smart devices. It was seen that about 65% of people use three different channels to interact with customer support teams. So, it is no wonder if you find companies investing a huge chunk in eCommerce support services. It is not everyone's cup of team, and therefore, they resort to outsourcing solutions. It is a cost-effective method that streamlines your online processes without any hassle.
3. Stand Apart from Competition
Not only a customer wants an instant reply but a complete experience with your brand. You need to provide your customer base with a personalized CX to stand distinctively in the market. Brands need to learn that eCommerce support services is not only about tracking deliveries but giving an experience that retains your buyers. Your reps can guide prospects to make the right choice with your brand. It will show that you care about them and will rope them in for the future too.
A report stated that 33% of consumers often leave a brand due to a lack of personalization. Consumers of today's age want a tailored experience, and those who do not find this aspect will leave you in frustration. So, having a customized service is what you need to stand apart from your competition.
4. Don't Underestimate Customer Reviews
Customer is and has always been everything. Your business is based on them, and no one can ever leave any stone unturned in pleasing them. Especially in today's time, buyers are empowered to make well-versed purchasing decisions. Therefore, your team must make them feel heard. Not only that but they also want to read other people's experiences with your store. 
Reviews play an integral role in influencing a customer's decision. In addition, it also helps companies in improving the CX. Many customers prefer a business that encourages proactive invitations for customer review. Customers firmly believe for brands to take proper action on customer feedback.
Many business owners saw a surge in growth when they used customer review tools. It is an influential social proof of your quality and also helps your agents gain insights into improving the customer experience.
You should not only look for positive but negative feedback too. It is a great source of development for a business. You will learn about your gaps and improve them to become a complete brand. This is where you need to act smart with your reviews. Always accept feedback as a source of improvement for the perfect bottom line.  
5. Minimize Your Response Time
Companies need to understand that eCommerce support services works on comfort and speed. People do not have enough time to waste online and seek a prompt reply from your team. Most US buyers express that slow response is one of the major reasons behind irate behavior.
You can provide customers with multiple communication channels to interact with you. However, it is not enough in today's time. You need to maintain your speed and convenience in order to give the customer an unforgettable CX. So, your brand grows when you provide fast and high-quality services across all the platforms.
You might not have expertise in handling customers across all the channels. So, you can also hire an outsourced team that is laden with versatile skills. These agents make sure to run your brand round the clock with prompt replies. It is one of the affordable ways to handle your customers without spending a fortune.
Hire DOS' eCommerce Support Services for Unimaginable Growth
Brands need to meet the increasing demands of the current market. Customers are having new demands with each day passing. In order to survive and rule the online world, you need to keep your customer support team up to the market. However, this seems like a difficult task without a reliable outsourcing partner.
Worry not, as Digitech Outsourcing Solution (DOS) is present at your service. You do not need to sweat over anything as our proficient workforce handles everything fast and precisely. We offer multilingual support that helps you interact with your international customers hassle-free. Moreover, our team stays operational 24/7, so you will not miss out on any prospects with us. Our team tailors a plan that fits your budget conveniently.
To make it even more satisfying, we also provide you with a free trial option. You can use this service to use our support team for a few days free of cost. So get in touch with our experts and personalize a plan that fits your brand well. This digital era requires extraordinary effort at your end, and we are there to provide that. So let's make a partnership that rides on the waves of success.