Just like you close your business at 5 pm, your customers also get free from their work at the same time. This is the time when they get active and find time for themselves. How would customers feel when they find their favorite shop closed? Not only for making a purchase but to seek assistance with a product or service they bought from you? Making your phone services available 24/7 is the first and foremost step to growing your consumer base. 
This is the main reason many brands are hiring outsourcing solutions to stay operational round the clock. However, not only eCommerce but other businesses also need to make their customer support active 24/7 to see a promising edge. We bring 7 proven tips that help you expand your business with after-hours answering services.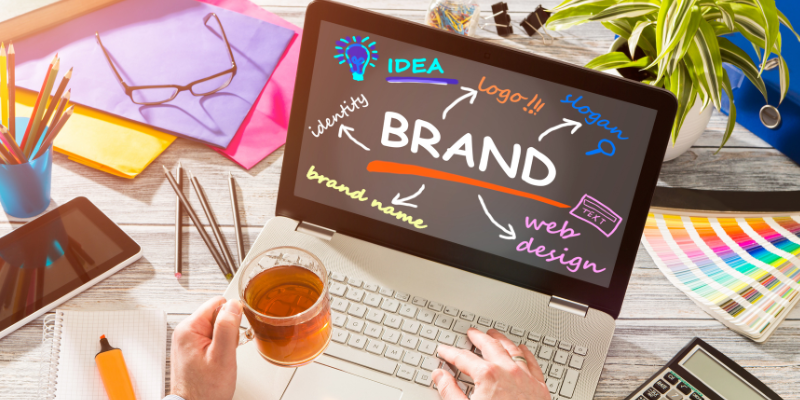 7 Tips For After-Hours Phone Answering Services: 
Operationalize With Knowledge Base

Provide an Emergency Line

Use Recorded Responses

Limited Weekly Support

Leverage Voicemails

Bring Cloud Network in Action

Outsourcing is the Ultimate Key
1. Operationalize With Knowledge Base: 
One of the most cost-effective ways to empower your brand is through a knowledge base. It contains almost all the solutions to common queries and concerns. So even if a customer visits your website late at night, he or she will not leave without an answer. In addition, it is an affordable way to bring after-hours support to customers.
Small and medium enterprises do not have resources to spend on hiring many employees to keep the company up throughout the day and night. Therefore, the self-service knowledge base is quite beneficial in terms of cost. No matter the time or day of the week, your customers will find their queries in no time. Encourage them to self-service and handle the volume efficiently. Even if it all feels like a hassle, you can outsource phone support services that will employ actual humans who will communicate in real-time.
2. Provide an Emergency Line: 
Sometimes your effort is all customers need to see to build trust in your company. So if they see an emergency line, they will have that sense of power and might wait until you are operational again. It might make them think whether their concern is really too important or can wait until morning. For instance, experiencing a service outage is defined as an emergency and requires assistance. Not knowing how to install a plugin or find a feature can wait. However, showing your availability is what assures them that you really care about your consumers.
You can improve their experience by leaving a message saying that the non-emergency problems will be dealt with soon. However, meanwhile, customers can explore the knowledge base to find something useful.
3. Use Recorded Responses: 
You can't always look to the knowledge base to find the desired solution. Not only that, but it can also result in irate customers. However, your customers might go easy on you knowing it is not a usual time and you have also empowered them with a few alternatives. So you can use recorded responses to common queries that will help them without poking your team. There is a high possibility that your caller might find the exact response and leave satisfactorily.
It does not end here as you can use answering services as the next step in case it does not satisfy your customers. You can make your customers more comfortable by informing them about the average response time.
4. Limited Weekly Support: 
As an SME, you can't afford to hire extra employees to handle after-hours customers. However, you can rotate shifts to have an individual available for customer care on a weekly basis. Your employee can work from home too to find more flexibility. However, it is your responsibility to inform customers that this service is available on a limited basis.
You might find it similar to an emergency line as your consumer will know you are accessible. So integrate mobile support to your employees so they can check on customers when they ring you. This way, employees can do personal stuff and only listen to customers only when they call.
5. Leverage Voicemails: 
Voicemail has been companies' best friend for a very long time when it comes to after-hours customers. Using this system can help you encourage callers to leave a detailed message with an acknowledgment. Your customers will not have to repeat themselves and might forget details in frustration. So this way, they are aware that the part on their end is done, and when you reach out to them, they will not have to repeat the entire problem.
This also helps your team in multiple ways. Your phone services team can listen to the voicemails repeatedly to get to the core of the problem. Moreover, they can also skip to the crucial part and call back with a working solution.
6. Bring Cloud Network in Action:
One of the most beneficial tips is to freelance your support system to give the best CX to your callers. With time, your customer base increases, and it is not easy to handle it with recorded messages or voicemails. So, integrating a cloud network makes the entire process seamless. You receive employees that work when you need them, no matter the location. In a cloud network, your company has to pay only when you require their services. So you can evade the cost that comes with in-house staff. This is affordable and quite efficient.
7. Outsourcing is the Ultimate Key: 
The best thing you can do for your company, as well as customers, is to outsource your entire phone services to a reputed BPO company. These agents are proficient in what they do and adapt to your business model in no time. You can minimize all the customer frustration by providing them with friendly touchpoints with actual human agents.
There are client-centric service providers who understand your needs thoroughly and employ phone reps that craft an experience that not only retains your current customers but expands your consumer base by a huge margin. It is an excellent option for small and medium companies as it is affordable and meets their requirements smoothly. So find yourself in control again with outsourced phone support.
Outsource Phone Services For Reliable After-Hours Support: 
We are now aware of the things you can do to make your operations smooth. However, outsourcing is your best bet if you want to gain the most within a limited budget. It comes with lots of perks and empowers your business in multiple ways. However, if you are looking to find a partner that treats your customers as their own, you have come to the right place. 
Digitech Outsourcing Solution (DOS) completes your support team with the best-in-class phone agents. Our reps are quite proficient in multiple languages to serve clients globally. In addition, you can use our services 24/7 to deal with after-hours complexities. Are you still unsure about it? Go and try our free trial to understand our services better before you make a choice. Whether you are a small or big company, our experts will personalize your service package as per your needs. 
So, pick up your phone and reach out today to satisfy your customers with industry experts.