Healthcare institutions are currently on a spree looking for medical receptionists. A medical receptionist is more like a coordinator between a patient and a medical staff. There is no room for error in this profession. Currently, medical call centers are looking for agents who can address tasks within the scope of their responsibilities, such as:
Schedule appointment

Provide information to callers

Collect insurance data

Perform call screening

Make sure to follow up

Share medical records

Process billing

Have knowledge about HIPAA

Ensure confidentiality and more.
This blog will help potential candidates prepare their resume and personality with the skills that will help them secure a job. So, if you are trying your luck in this industry, read on. Similarly, if a healthcare facility needs to narrow down traits required in a receptionist, this blog is for you too. Let's take a look at how you can improve your chance of selection: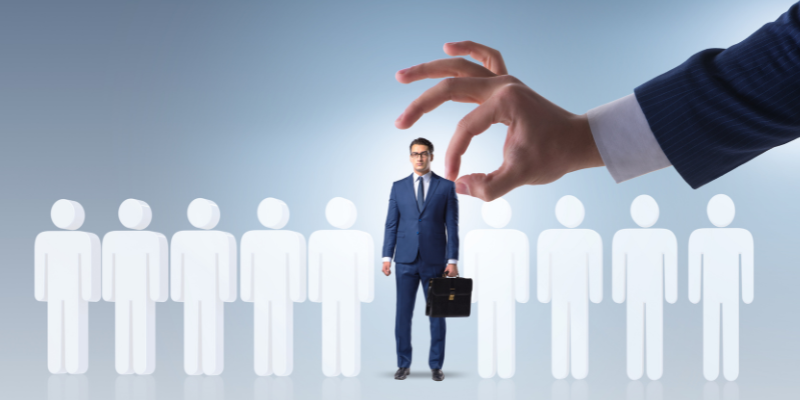 Main Expertise Employers Hunting: 
This is not news that medical receptionists are required to have an eye for detail and customer support to work proficiently. A person usually picks up a few skills through studies and various jobs. Agents have to empower themselves enough to manage daily tasks, some of which include addressing every call. Not only that, but your obligations also comprise routing phone calls to the appropriate member. In addition, a receptionist always has to be welcome and warm towards a patient.
Next in line is setting doctor appointments, documenting and managing paperwork, and scanning health cards to make their lives easier. Managing a database also comes under your duties. This retains storing demographic info in e-cards with referrals for office visits. From taking patients through a set meeting with doctors to processing medical billing services, if you offer a complete experience, medical call centers will hire you happily. 
On the other hand, those who want experts without diving deep into the recruitment process and spending a fortune should contact a service provider. Both have their own pros and cons, but we will see what skills are required to strengthen your employment chances. 
The Most Important Skills for a Medical Receptionist: 
Administrative skills are what will help you staple your ground in the health industry. A rep must have proper qualifications and abilities to handle this job. Start with mentioning the most relevant expertise. Your employer should be able to see through your CV and interview that you can perform clerical tasks and interact with patients effectively. Your resume, cover letter, and interview should speak for your soft and hard skills.  
So, in order to show your competencies, there are a few things you need to consider. Not only go through them but also get a grip on them. But, first, let's take a look at the list of main aspects that rank you on top among other prospects for medical call centers and hospitals:  
Management

Tasks Prioritization

Customer Support

Communicational Competences

Technical Assistance

Problem Solving

Time Management
1. Management: 
The first and foremost skill you want to have is management. It is considered highly valuable to maintain regulation of tasks, namely checking in patients, answering calls, and setting appointments and records. As a receptionist, you need to keep your desk neat and assist staff and patients efficiently. So not only master this skill but also flaunt it if you are excellent at it. You work from a remote location as a virtual receptionist, which requires you to excel at this as you receive more cases than usual. 
2. Tasks Prioritization: 
You will have multiple things to handle at once but knowing how to arrange them sets you apart from others. For instance, a medical office receptionist should know which task to prioritize among the sea of them. Then, once you have sorted them out, transfer the important ones to the relevant teams and departments for timely completion. Ignoring it will create a mess and will see you out of a company in no time. So, an operator should know how to prioritize tasks and complete them accordingly. 
3. Customer Support: 
Medical receptionists are the first to attend patients. In order to ensure professional services, you must have in-depth knowledge of customer assistance. The first impression matters a lot, and receptionists are the ones who set the mood for a positive CX. Treating them nicely while discussing their issues is one example. So, companies nowadays want virtual medical receptionists who can express and provide warm touchpoints through the phone. Patients are not in the best of health, and handling them warmly shows your value as an employee as well as a human.
4. Communicational Competences: 
The basic condition for customer-centric jobs is to have remarkable communication skills. Once your knowledge flows freely and builds patient relationships, companies will not only hire you but will retain you for longer. In addition, healthcare operators that are proficient in verbal and written interactions find more opportunities. So welcoming a patient nicely, handling them empathetically as well as chatting with your team are a part of your oral competencies. In contrast, written skills reflect how you dictate memos, send letters, and schedule patients. So those who are good in both are likely to ace the job interview better than others. 
5. Technical Assistance: 
With the evolving era, you need to educate yourself with gadgets and all the latest tools to show your employer how competent you are. If you are flexible in using the latest tools, medical call centers will consider you over other prospects. The reason is that employers want someone who can work with scheduling applications and patient charting software. Everything has become digital, and being tech-savvy will only make your CV look stronger. That is why staying updated with the tech is vital, as you have to use systems to your benefit.
6. Problem Solving: 
Responding to patients' queries and concerns about the clinical services is crucial. Those who can deliver this exceptionally become the top choice of many medical employers. Only worried or disturbed people get in touch for medical advice. So the caller seeks solutions without spending too much time on a call. So if problem-solving is among your expertise, you can handle and resolve issues easily. So, just do not mention it on your CV for the sake of it, but be apt in this area. 
7. Time Management: 
Agents can't spend a lot of time on every call as many customers are already waiting in line. If you do not know how to manage each call, then it will not qualify you as a great phone rep. It is even more crucial for medical receptionists as patients are already going through poor conditions, and waiting just adds to their pain. Those with excellent management skills and who know how to handle every caller come off as a force for many healthcare centers. So start practicing it if you think you are not good at it. This is one thing that is mostly looked at in call centers. 
Master the Art of Communication to Land a Job: 
Whenever we search online for jobs, we see that many list the skills mentioned earlier as their main requirements. From answering inbound calls to setting up doctor appointments, a medical receptionist has to be a master of many talents. You grow with a company when they find you passionate about streamlining their processes and maximizing your own potential. Medical call centers currently want an agent in the market who can adapt to the changing customer experience with the help of innovative tools.