eCommerce virtual assistants can change your business' face in today's competitive market. Hiring a VA is one of the best ways to make your online business sleek and stylish all over again. With a talented team on board, you can grow marketing campaigns by scaling up their operations with ease. 
Whether it is something as simple as creating new content for seasonal sales or boosting SEO rankings through keyword research, hundreds (if not thousands) more tasks would find ideal matches in the form of a VA. 
Virtual assistants can handle a variety of tasks professionally. VAs come equipped with different skill sets, including administrative work or creative endeavors. They can do anything you require. The freelance economy is a growing force in the world of work. This means that there are now more freelancers than ever before. Their expertise in current business processes while working hard on core tasks benefits various industries around the globe. So, let's take a brief look at the seven marketing tasks you can outsource to experience smooth business functions.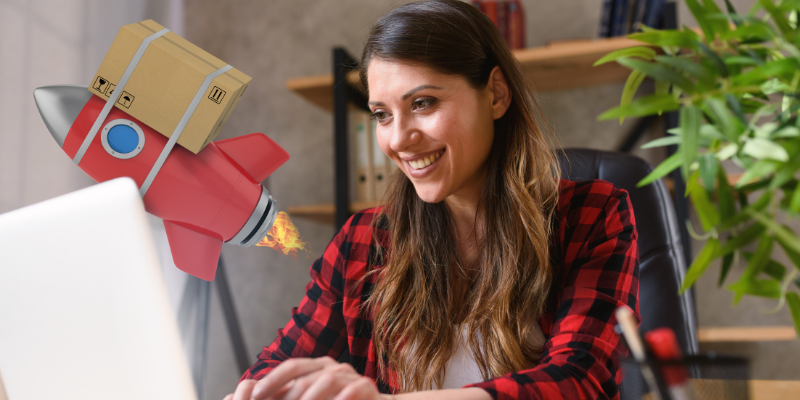 7 Marketing Tasks You Should Outsource
Marketing is essential to the growth of any type of business. With so many companies adopting digital marketing, it has become even more popular than before and will continue to be an important skill in the future. It helps brands understand how their work can affect customer behavior down the line. 
It is crucial to have a strong marketing strategy for your business to run successfully. Virtual assistant services can help create and manage social media posts, hit target audiences, and increase your brand value. Here are a few tasks you should consider outsourcing: 
Redefine Your Customer Service
Reach Billions with Social Media Management
Increase Your Revenue with PPC Ads
Manage Your eCommerce Fulfillment Services
Rank Higher with SEO Assistants
1. Redefine Your Customer Service
Global brands invest heavily in customer service because they know it can make or break their business. Companies have put a lot of time and money into building up their reputation for being great with customers. You would want to find an assistant with strong people skills so you do not end up frustrated with your sales numbers. Sometimes there is nothing worse than dealing with angry customers. These VAs are trained to calm the situation and bring in more sales with a redefined customer service experience. 
2. Powerful Email Marketing
Whether you are an experienced eCommerce entrepreneur or just starting, having an outsourcing company on hand can make marketing your business easier. You can't succeed without an engaged audience. The more people you have on your email list, the better. A good way to grow it is by hiring a VA with experience in creating engaging content that converts emails into sales and customer engagement. This way, they become loyal advocates for all of your brands' offerings – both now or down the future road when you come out with new products.
3. Reach Billions with Social Media Management
The convenience of the internet has made social media an essential part of the eCommerce business. The number one way to connect with customers is through these platforms. However, with this high demand comes higher expectations. For instance, one post every other week is not enough because consumers want ongoing content that is tailored to their needs and interests. It should also provide valuable insights into what drives purchases at your store or brand page.
Handling social media pages for your business is a time-consuming endeavor. To keep up with the latest trends and attract new customers, you need skills as well as an understanding of what will work best on each platform. It could be tough without extensive knowledge about how these networks operate.
You can focus on more important tasks with an eCommerce virtual assistant by your side. Some of their obligations are as follows:
Manage a social media calendar with posts scheduled for the entire week

Create engaging content of all types

Utilize tech tools to track your audience along with other vital tasks
4. Organize Your Finances
The accountant is the glue that holds your business together. Without them, you are left with nothing more than an unorganized mess. It could not be easy to recover from it financially speaking. Not only does accounting help keep track of revenue and expenses, but it also helps make sure all funds are being spent as per their mission statement or other key points. However, you will find some of the best virtual assistants that are proficient in bookkeeping, tax services, creating invoices, billing, sending out payments, and many other financial processes. So, you can hire a VA to manage your finances.
5. Increase Your Revenue with PPC Ads
Paid advertising is one of the strategies wherein you will need an assistant with experience setting up ad campaigns. Pay-per-click (PPC) has the highest return on investment for digital marketing. If your goal is to focus resources, getting a VA with similar expertise would be smart. Virtual assistants are the new trend in advertising. They handle all your PPC needs by managing accounts, creating adverts, and targeting audiences. Moreover, this program can schedule posts, run ad campaigns and monitor quality scores, so you do not have to worry about anything.
6. Manage Your eCommerce Fulfillment Services
The struggle of finding time to do everything is real for e-store owners. Failing at inventory management can cost you a lot. You might not be able to take care of your customers' orders, download barcodes and product labels from the warehouse as well as track deliveries all by yourself. An eCommerce virtual assistant must have experience fulfilling orders and will help you manage it all. This is the most affordable way to meet your fulfillment obligations. 
7. Rank Higher with SEO Assistants
As you may know, SEO is an integral part of digital marketing. It is useful for social media posts and website content to help get your name out there in first place on Google. This way, users see what kind of things your brand has up its sleeves. By all accounts, it seems like good business because who does not want more traffic? You need to be able to conduct keyword research, perform backlink activities, and build proper links.
So how do you find the perfect assistant? Well, there are certain skills that only someone with specific knowledge and expertise can provide. If your business processes require a particular function to complete, it might not work out for everyone. Hire VAs depending on the tasks needed within each process identified during the assessment phase. You now have an elite team of experts at hand should any future challenges arise.
Win the Market with eCommerce Virtual Assistants
As a business owner, you are probably too busy trying to make your mark on the world and keep up with everything that goes into doing so. As such, an eCommerce virtual worker can help by handling tasks from daily operations like sales or marketing material distribution. They will allow you more time for growth initiatives.
It is not easy to find a trustworthy partner for your e-store endeavors. Digitech Outsourcing Solution (DOS) has the best virtual assistants in line to help your brand grow. Our VAs keep your brand running 24×7 while providing you real-time feedback on everything. You need to sit with our specialists and create a personalized strategy that helps your business at affordable rates. So, what are you waiting for? Reach out now!