B2B companies and their services are entirely different from B2C ones. You need to have completely different sales and marketing strategies to please those running their own business. Every business is looking to expand its consumer base using multiple customer support channels, learning different behaviors, and developing unique personas for different brands. 
In terms of customer services, B2B clients have different requirements and resolutions to present themselves in a unique group. Quality is the key in order to securing a sale successfully. How quickly and extensively you resolve an issue is what defines your success, and B2B brands have to get it right for positive results. This blog sheds light on why quality B2B customer support matters and what are the latest trends that are helping companies lead the market in current times.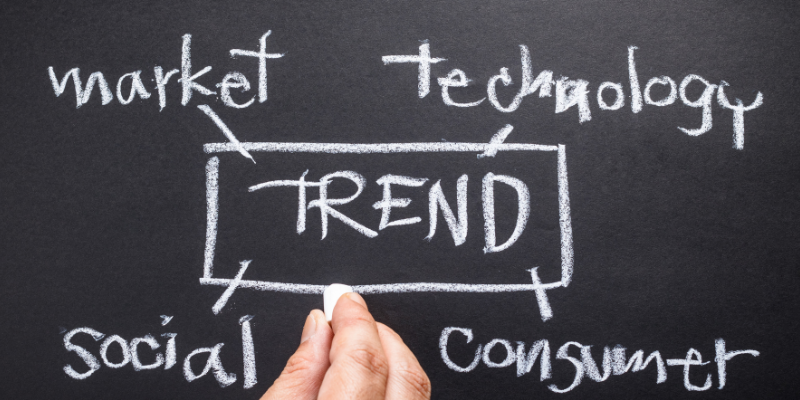 Top Trends Business Customer Service Should Follow: 
Highly Personalized Consumer Experience

Multiple Online Communication Channels

Empower Base with Omnichannel Support

Automate Your Online Brand

Work Outside Regular Business Hours

 
1. Highly Personalized Consumer Experience:
You connect with a lot of investors when working in the B2B space. So, it is normal not to find a consistent revenue stream as it keeps varying from client to client. For instance, big clients would spend a lot and expect a service of the same magnitude. This is the reason many brands are shifting to scalable B2B customer support models that craft a well-personalized CX.
But, what does a company get with such a model? For starters, you will experience an improved retention rate. Secondly, your customer lifetime value (CLV) also sees better results. However, researching and understanding what all shareholders expect is quite crucial in this matter. Similarly, a CSR should be employed for personal consultations to help agents perform better. Not only your customer base but also your team should be on your mind for positive outcomes.
There are two types of businesses, such as:
Those who are using advanced analytics to forecast business trends.

Those who upgrade personalization with a proactive approach.
To explain it better, suppose a tech service provider has identified a problem that is causing a problem to many customers. The company will notify consumers about the situation, current status, and resolution methods within an expected timeframe. Likewise, a follow-up email will update them with the issue and its fix. This limits the damage and also shows customers that you care for their business. So not only tailor the experience but also leave an impression by interacting on a comprehensive level.
2. Multiple Online Communication Channels:
With the increasing digital job opportunities, online customer support demands profound expertise in order for a brand to stand out. Forrester stated that B2B eCommerce will reach about $3 trillion in the US by 2027. Most of the B2B transactions take place online. It shows how fast the online market is improving. In addition, brands with powerful digital channels that know how to make the best out of technology make about 8.2% of revenue growth, which is nearly twice of others.
About 68% of customers use at least three platforms to interact with a brand. To make your customer's experience with your brand better, you must be available on multiple channels, such as email, live chat, phone, social media, mobile application, IM apps, or more.
Companies should empower their support teams with a synergetic rapport. Having a CRM system will ensure seamless information sharing across every team and department in the company. What brands can do to improve the CX is combine the customer support data with the CRM processes. In addition, having a CX dashboard will boost your agents to strengthen the CRM base.
3. Empower Base with Omnichannel Support: 
Customers hate to repeat, and about 70% or more have to contact a brand for issue resolution several times. People run customer support platforms in silos to date, and it requires more than that to resolve this issue once and for all. But, let's understand this with a thorough example: 
A customer called your brand regarding a problem. However, the person had not received a follow-up call within the given period. So, he started talking to your rep via live chat only to find out that there was no inquiry ticket or record in the database. What is the reason? Many brands use different systems to log multiple tickets, through which many are lost without reaching the concerned team. Having no proper system in place will lose many tickets, making consumers more frustrated.
Around 75% of shoppers want to use the desired channel to chat with a business. In contrast, 73% of people do not have a definitive platform and would use multiple ones. At present, many B2B phone support services teams are cashing on the omnichannel system. It helps gather all the conversations in one place despite the number of channels. Many companies are integrating all the dashboards and software for a 360° look and control. So having a centralized hub is more crucial in the B2B market.
4. Automate Your Online Brand:
The COVID pandemic has changed the face of how businesses work. The customer volume increased more than double as people preferred talking virtually for health reasons. Even after the pandemic eased down, people preferred live chat or phone support to stay in their comfort zone. So, to manage the overflow, brands started taking the help of bots to resolve issues in real-time. It helped reduce the waiting times and agent burnout not only to maintain but improve efficiency. Following are a few AI and automation systems that help the eCommerce customer support agents:
AI Chatbots: 

It helps address basic queries while support reps take care of complex issues. Using them smartly has helped businesses resolve tickets by a huge number of 69% without any human intervention.

Self-service Tools: 

Your site can empower people to help themselves without even interacting with an agent. You can provide helpful options, like a knowledge base that talks about FAQs, troubleshooting methods, tutorials, and more.

Triage Bots: 

Your customers are presented with a dropdown menu through which they can reach the concerned agent. This reduces the data input time and connects consumers with the right team in no time.
These are a few of the many tech-oriented solutions that will take your brand to the top. However, make sure your reps are not overdoing but wisely using them to maintain a warm, human interaction. Customers will get mad when they find a bot handling a serious issue. So, how you use the tools to your help is also an art.
5. Work Outside Regular Business Hours:
Customers do not have time to wait and would move from channel to channel for the answer. We have seen that AI and bots have made it possible to meet their expectations, but it is not smart to leave everything to them. With the increase of hybrid and WFH models, B2B businesses need to adapt to a 24/7 customer support system. So no matter the time or day, your brand will help customers round the clock.
Many brands should plan soundly to meet the increasing need for excellent B2B customer service. One thing businesses should know is that this practice is here to stay, and one should adapt accordingly. Staying online round the clock is easier now as there are many service providers. For instance, Digitech Outsourcing Solution (DOS) has support agents who keep your brand up and running 24/7/365. The affordable plans with a free trial version are all you need to make a difference. You will also find multilingual reps at DOS that will help your B2B brand go global. So it is wise to tailor the support plan in line with your brand needs.
Meet the Current B2B Trends for Market Relevancy: 
Modern-day consumers want businesses to not only meet but exceed their expectations. Market trends change from time to time, but the ones we have outlined are here to stay. Train your agents in line with these trends and increase your overall efficiency. Currently, the market is looking for reps with mentioned skills to improve the CX.
B2B brands are in luck as outsourcing partners are helping them streamline their operation without breaking the bank. They are updated with the latest trends and revise the team with whatever is hot in the market at the time. So, use this blog to empower your brand in a seamless manner.