Consumers in today's age are significantly more updated. The customer is spoiled with versatile options as the competition heats up. Getting new clients is not easy, but retaining old ones is even harder. This necessitates a greater investment by telecom firms in preserving and retaining consumers through excellent customer service.
Do you know the importance of customer support service in a telecom company? We offer an ideal solution in telecom customer services to build a relationship with users.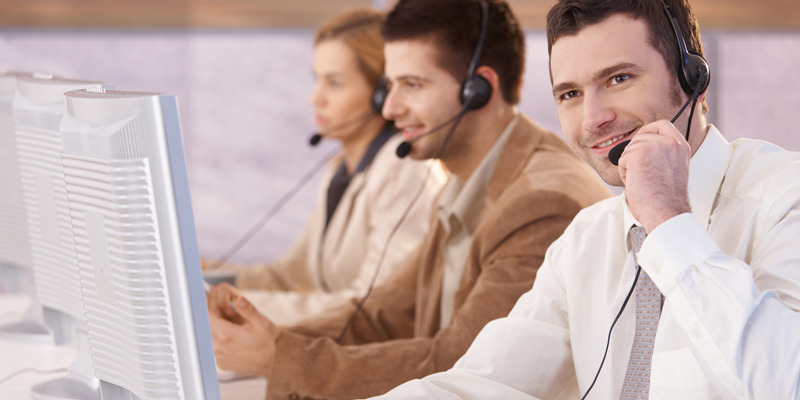 The Importance of Telecommunication:
Telecommunications is an integral part of businesses. It enables organizations to communicate effectively with clients and deliver the best customer service standards. In addition, telecommunications allow employees to collaborate easily from wherever they are, remote or local.
The Arrival of Telecommunication: 
With the invention of the telegraph, the telecommunications industry began in the 1830s. Since the early 2000s, the market has accelerated innovation and rapid deregulation.
As a result, traditional markets have been turned upside down, as the growth in mobile services outpaces the fixed-line and the internet starts to replace voice as the staple business.
The telecommunication sector comprises companies that make contact possible globally, whether through the internet or the phone, wires, or wirelessly.
Furthermore, these companies create the infrastructure that allows data in words, voice, audio, or video to be sent anywhere in the world.
Telecommunication & Studies: 
An article in the International Journal of Innovative Research and Development concerning the positive influence of social media marketing on the industry performance of telecom customer service companies provides an exciting perspective.
In particular, the study points out that telco companies who have invested in IT and digital development have made social a big part of their marketing strategy.
According to a study by Frederick Reichheld for Brain and Company, a 5% increase in retention rate can increase 25% or more in profit of a product. Unfortunately, if you only reduce the customer by 5%, you can increase profitability from 25% to 125%.
On the other side, a 2% increase in retention can reduce the cost by about 10%. The increased profitability mentioned above is linked to an aspect that represents an additional benefit of retention.
A more involved and loyal customer tends to buy 90% more frequently than a consumer who is not engaged with your organization.
Furthermore, a loyal customer tends to buy from the same brand, spend more than 60% on a single transaction, and have a 23% higher profitability than the average customer.
Industries worldwide are adopting technologies like chatbots to improve customer support and onboarding. According to IDC estimates, 75% of enterprise applications will use AI services by 2021.
The Key Role of Customer Service:
According to research published by Forbes, low-quality customer service could cost businesses around $75 billion. This happens in a generalized way in large and small companies and affects all types of economic activity, including telecommunications.
A report by We Are Social, the Think Forward Report 2020, says that companies who want to be relevant on the web must take a position to acquire their own voice and their own communication space. In other words, it's all about communication.
On one side, digital innovation is continuous, and this requires telecommunication companies to work to improve the technologies made available to users constantly.
In contrast, customer expectations are continually rising, setting ever higher standards for quality that challenge some companies to address those changes proactively.
Furthermore, a 2% increase in retention corresponds to a cost reduction of about 10% for any organization. A loyal client tends to buy 90% more frequently than a client who does not feel involved in your company.
In addition, a faithful consumer tends to buy from the same brand and spend more than 60% on a single transaction, thus guaranteeing unit profitability of 23%.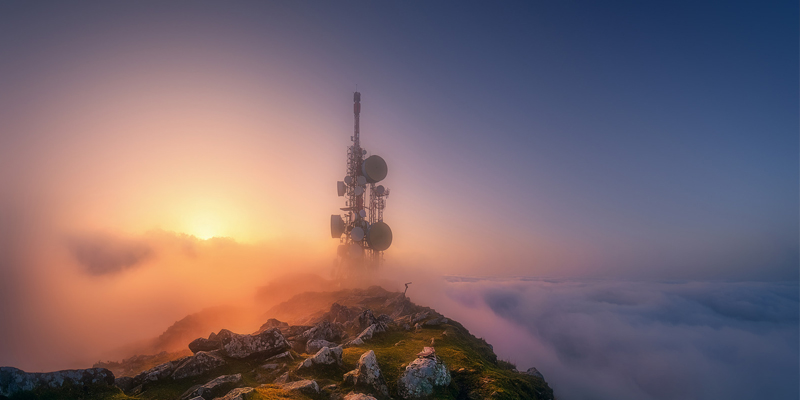 Investing in Telecommunications:
Telecommunications organizations are a rarity among equities. Their shares have, at times, exhibited characteristics of both growth stocks and income. The small companies offer wireless services that provide the best option for share price appreciation.
In contrast, more prominent organizations dealing with equipment and services tend to be havens for traditional, income-focused investors. However, if you want to get the best telecommunication services, you can contact our support service.
 DOS – An Ideal Solution in Telecom Services:
We provide telecom customer services that grow profits at affordable rates. The modern customer expects immediate, effortless, and convenient support.
Consumers are more connected and less patient nowadays. They expect immediate resolutions every time. We are available 24/7 to reduce the churn rate.
Segmentation Based Services:
The difficulty lies in the telecom industry's current state of customer service. DOS is still struggling to support its customers and existing services as complex new offerings proliferate.
While customers look over service quality, company management examines organizational efficiency and the cost of running the service operation.
Good Service Sells:
According to the latest trends in telecommunications, including service portfolio diversification, create new opportunities and demand a new strategy.
Establishing good customer service is critical to delivering customers in a way that creates optimum service quality, cost optimization, and service efficiency.
In today's changing environment, four areas are needed to support optimal customer care, which includes:
Organizational structure
Associate profile
Quality practices
KPI monitoring
These points will improve service and lay the groundwork for increasing sales to different customer segments.
Below are several telecom customer services one should consider:
Service Assurance Analytics: Identify stuck orders (and issues causing them) to meet SLA levels.
Customer Sales and Billing Analytics:Track activations, disconnects, and find new opportunities for cross-sells, upsells, and re-engagement.
Call Center Analytics: Receive more insights into your agents' performance and service levels.
Service and Fault Analysis: Gain more information about common service problems and their root causes.
Ensure Customer Satisfaction:
According to Forbes magazine, surveys conducted in different regions revealed that most enterprises consumers dislike the telecommunication industry. So that's why the sector needs to devise ways to improve customer experience and satisfaction.
In addition, customer satisfaction involves ensuring customers' functional and emotional satisfaction. While emotional fulfillment is totally based on the experience of a service, functional satisfaction deals with the performance of a service.
Therefore, telecommunication operators should ensure that they meet customers' functional and emotional satisfaction to enjoy customer satisfaction benefits. Reach out to DOS to find the best telecom customer service without breaking your bank.