In a world where everyone is connected through phone, live chat, social media, and other channels, the medical profession has also become one of the areas requiring the latest services. Every aspect and detail of doctors' practices is critical for their success. It also includes how the medical answering services are used throughout the day.
Medical staff must ensure to answer all patient questions correctly and instantly to maintain a positive image for the hospital. However, the medical workers are always occupied with odd work hours. With so many patients, it is challenging at times when there is too much on the plate. Your voicemails provide an option for others who need help, but it is not an ideal solution for emergencies.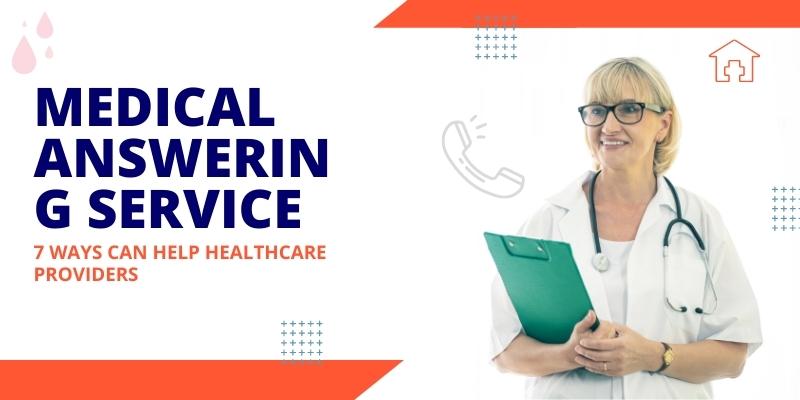 So, there is a lot to talk about, but we will take a look at seven ways the phone answering services can help you in this field:
7 Benefits of Medical Answering Services: 
The medical phone service is a great way to get info and resources without long wait times. Medical officials can easily access all they need from one source. It includes patient records as well as data on the latest treatments. 
Patients Become More Satisfied

24/7 Quality Availability

Follow-ups and Appointment Reminders

Implement Management Systems

Manage Your Budget

HIPAA Compliant Phone Service

Solidify Your Relationship
1. Patients Become More Satisfied: 
The medical industry aims to keep a balance between quality and speed of care, but it is easy to lose sight when you are always striving. Patients provide necessary resources for practices with their visits so that doctors can offer better treatments or services in return.
A call answering service is a great way for patients to have their questions answered instantly. It also enables you to take care of any other business while ensuring everyone's needs are met.
When prior no appointment is required, patients feel more valued and cared for as they receive proper responses from the experts in no time. 
2. 24/7 Quality Availability:
Medical emergencies can happen at any time. Answering medical support that is available 24/7 puts patients' minds at ease as they know their condition will be taken care of quickly and efficiently. They do not need to worry about taking long ambulance rides or waiting on hold for help to arrive.
In the medical world, it is important to have a well-operated phone service that can respond promptly. When patients are put on hold for too long or answered by an automated system, they become frustrated. It leads them to seek treatment elsewhere.
The medical facility with an answering team that can promptly and effectively pick up calls will see better feedback. In addition, a highly-trained and informed staff offers quick responses to inquiries, improving the quality of care. No matter what hour it is, these teams will stay active at all times, so not a single patient goes away without getting the help they need.
3. Follow-ups and Appointment Reminders: 
Streamlining medical schedules will maximize efficiency and get you more payments from billing. To help the staff be as efficient as possible, medical facilities need your input about how things should work out when it comes time to streamline patient transactions.
It is vital as it leaves fewer options to produce revenue from healthcare providers if someone cancels out. However, medical answering services help you keep track of all your patients' sessions, follow-ups, and reminders.
Moreover, the medical answering team is there to take care of each patient's info by recording it accurately. With optimized service, these outsourced teams can ensure the highest quality of care for your customers.
4. Implement Management Systems: 
The billing and revenue management systems in current practice are very advanced, allowing for easy data integration. The company's system can record and evaluate every call. You can store each call as per the time and days. They also assess any medical claim rejected by the insurance provider, making sure it is in line with what they are willing to cover.
It is vital to use the latest tech to make sure that you are left behind in accordance with the global needs and demands. So, using the latest systems will help not only your staff but the patients alike. That is why you should stay updated with the current tech tools. 
5. Manage Your Budget: 
There are many ways to manage medical expenses without compromising patient care. One option is using an effective answering service that can work within your financial capacity and help you develop a solution while still maintaining a high quality of service for all clients.
You can't afford to let your staff take calls for long periods. So, you need a service that will answer patients' questions and provide them with the info as quickly as possible.
Medical answering services are a great way to increase efficiency and cut down on liability. Trained call center reps can help you meet your patient's expectations while reducing costs and helping you manage your budget. It is one of the best ways to save costs and use it in more important areas. 
6. HIPAA Compliant Phone Service: 
The protection of patient privacy is a top priority for healthcare providers and the government. For instance, the Health Insurance Portability Accountability Act (HIPAA) regulates all medical information, ensuring it is closely protected from hackers who could misuse this type of data to steal your identity or any other malpractice.
The healthcare industry is quickly becoming one of the most cut-throat industries in the US. To stay on top, medical offices and practices need to have a quality HIPAA-compliant call service that answers patient questions while also securing their Protected Health Information (PHI).
You need to be careful about the services that handle your patient data. The HIPAA criteria require you to protect their privacy and avoid any violations, which could result in legal action against both parties. The punishment for a HIPAA breach can be severe. Avoid these mistakes by choosing an answering service that complies with all health care privacy rules before you start accepting patient calls and messages.
7. Solidify Your Relationship: 
The doctor-patient relationship is a core part of healthcare. From earning respect and empathy to creating trust with patients, it is all about having a good rapport to provide exceptional care to everyone.
When it comes to maintaining a good relationship, the first step is laying down some groundwork. This can be tough and time-consuming, but you should also try your best not to let these efforts slip through the cracks by keeping steady communication.
No one must treat patients as mere numbers but as people with significant needs. Healthcare providers must learn how best to interact with those feelings of trust by showing empathy to grow patients' confidence. So, go with a service provider that delivers quality and boosts your relationship with them.
So, if you want an edge in the field, you must follow all the points discussed above. We brought the seven best ones to help your facility become the most liked one in the town.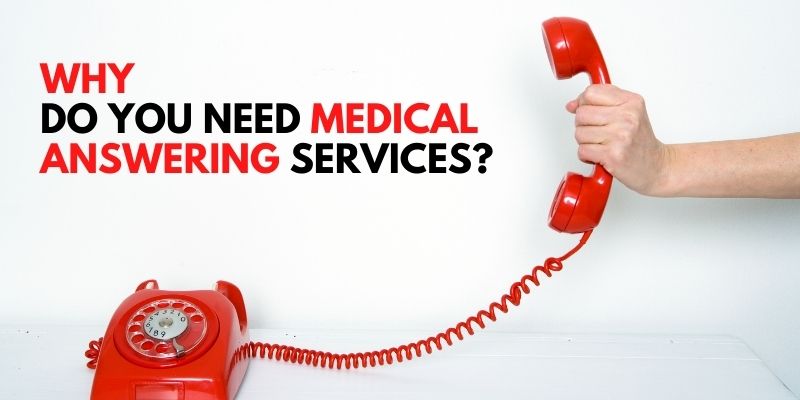 Why Do You Need Medical Answering Services? 
Medical phone support is a great way to ensure that your patients' needs come first. For instance, following the COVID-19 pandemic, people call healthcare centers for medical advice or prescriptions to avoid visiting hospitals.
This is because those who contract the illness do not want to spread it. Not only to save others but yourself too by avoiding these places. So this has seen an increase in phone calls.
Moreover, people are now more aware of signs and symptoms to look out for. Medical practices need all sorts of help from technology to better communicate with their patients. For this reason, many are moving to phone service providers.
They would provide care while meeting standards set by law during these times. We can see that not only do you save a lot of costs but also your time when dealing at the clinic or hospital. You do not need to worry about the availability.
These teams are present round the clock and do not need any complex training to get their heads around how you work. Not only that, but you can also test it with a free trial option. This way, having excellent phone services is your best friend in today's time. Look at all your requirements and opt for a company that meets them perfectly.
DOS – The Best Partner for Medical Answering Service:
Digitech Outsourcing Solution's medical answering team has a proven track record of providing health facilities with excellent service. We are dedicated to delivering the best care possible, which means that you can rest as we take over for 24/7 communication.
It is easy to take care of your patients when you have an amazing team behind you. You can focus on your core activities as our experts address concerns and handle requests timely. 
When you need a doctor's appointment, lab report, or patient service, our team force has got you covered. With the right medical staff, you can provide your clients with an experience they will want to share. This means less waiting time and stronger patient care. Our experts will sit down with you and discuss all your plans to come up with a plan that fits your needs the best. So, reach out to us today to have a simple and memorable experience. 
This guide has informed you about the top ways an answering service can help you streamline all your healthcare tasks. We hope that now you have everything you need to make your decision on outsourcing.