Even with the growth and expansion of eCommerce, many businesses still prefer to operate as brick-and-mortar stores. This is because there are advantages to having a physical store that sells goods: you do not have to worry about shipping costs, you can display your items so they look their best, and many customers prefer being able to inspect an item before buying it. But the downside is that there are a lot of things you need to handle as a physical store that you do not as an eCommerce site.
An eCommerce virtual assistant can help you relieve the burden of running your store so that you can focus on its success. Here are some tasks that can take some load off your plate to give you more time for what really matters: growing sales and retaining them.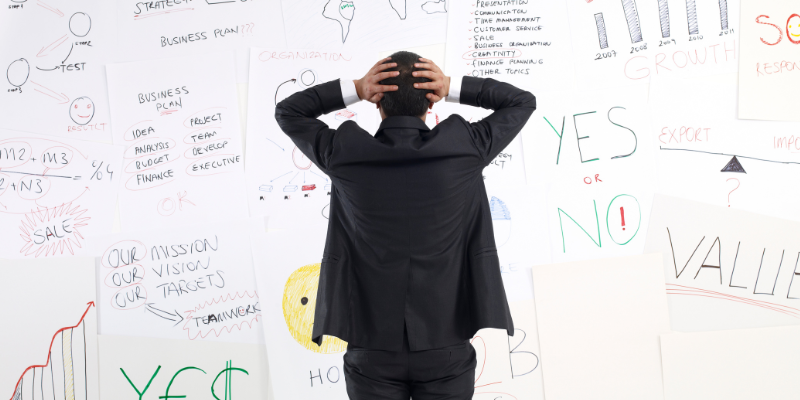 Create a Compelling Online Presence:
Before selling anything, you have to make people aware that your store exists. This is where your online presence comes into play. When choosing an e-commerce VA, make sure they have experience in creating compelling, high-quality content that will draw customers in. They should also understand how to use social media to their advantage — if you don't, you are leaving a lot of sales on the table. Beyond creating an engaging website, your eCommerce VA can also help you manage your reviews. 
Reviews are important no matter what kind of store you have, but they are especially crucial for brick-and-mortar stores since they play a key role in convincing customers to buy from you. In addition, customers want to know what others think about your products and services, so make sure you have a way for them to leave you feedback. Your eCommerce virtual assistant can help you manage your reviews by making sure they are posted where your customers can see them.
Run Effective Advertising Campaigns:
Do you know what the most expensive item on most retailers' budgets is? Advertising! If you are planning on expanding your store, you probably already know that advertising is an important part of that. Since this is the case, why not hire an eCommerce VA to do it for you? An eCommerce VA specializing in advertising can optimize your campaigns to reach your target customers. And they can do it in a cost-effective way as they do not have to worry about spending on office space, tools, or hiring additional employees. A VA delivers high-quality service that too for less money and involvement. Hence, if you want to grow your store but do not want to go broke trying to do it, hire eCommerce support services.
Hire and Manage Staff for You:
A VA is a person who helps manage your workload. They can do tasks like schedule arrangements, research data, and handle some basic executive tasks. A virtual assistant can also be a great way to hire in-house staff. In fact, there are many companies that use VAs to find a competent team. eCommerce virtual assistants can either work for you full-time or part-time. It all depends on how much time your brand wants them to dedicate.
Even if you have a large staff, having a VA can still be beneficial. It allows you to delegate tasks and share the workload with someone else. Remote assistants can also save you a lot of money by reducing employee costs. Hiring a VA is an excellent way to save money while getting the same level of service as hiring an employee full-time.
Manage Repairs and Renovations:
If your store is old or you have a lot of foot traffic, there is a chance that you need to make renovations. For instance, if you are operating in an old building and the floors or walls are in bad shape, you may even have to replace them. These are expensive projects that are best replaced by an eCommerce virtual assistant. They will not require your company to spend your money on unneeded upgrades. 
Your VA can also help manage repairing updates. For example, if a product breaks, you may have to replace it with a new one — but you may have an older version of that model in stock. Your eCommerce VA can help you track which products need to be replaced, keeping a trail of everything from inventory to employee hours to reduce your workload.
Answer Customer Service Requests:
An eCommerce virtual assistant is mostly likely to be hired for customer support services so that the owner or managers do not have to attend to customer calls and queries all day. 
Customers may still want to take their purchases home in person but want them shipped. While you may be able to send a few items out each day, you can't expect to ship them all out at once unless you have a warehouse full of shipping boxes and people to load them up. Your eCommerce customer support can help you make sure all of your shipments get out on time so that you do not lose customers. 
They can help you track packages so that you know where each one is and can let customers know when they will receive their items. They can also help you track and manage returns to keep your customers happy.
Avoid Representative Burnouts:
Burnout may result from long working hours. Staying involved in every business activity can cause mental exhaustion. An eCommerce virtual assistant can manage a large portion of the surplus activities, reducing your workload. This will keep you focused and ready for anything that requires your input.  
In this way, a VA can help you reduce the burden of running a brick-and-mortar store so that you can focus on its success. They can do everything from creating a compelling digital presence to managing repairs and renovations. As a result, when you hire an e-commerce VA, you get to focus on your business's core activities and better serve your customers.
Choose DOS to Hire an E-commerce VA:
Outsourcing is a great way to save money and have more time for other things in life. But it is important to do it right. A good outsourcing solution will have all of the tools that you need to succeed. They should also have clear policies and processes in place so that you know what to expect. The best ways to find an outsourcing solution are online or through word-of-mouth referrals.
Digitech Outsourcing Solution (DOS) is a comprehensive platform for hiring an eCommerce virtual assistant. It allows you to hire VAs at competitive prices. It is the best choice if you need a reliable VA to take care of your e-commerce business. We have a team of experienced VA who are well-trained and ready to work 24/7. You can outsource any task, including data entry, email management, customer service, marketing, and more. 
DOS has been around since 2010 and has hundreds of clients across multiple industries. The platform is designed to streamline your business operations by eliminating the need for human resources. You can also save time and money by outsourcing the best virtual assistant services. You can employ DOS for small businesses as well as large corporations. So get in touch with our experts today and find yourself the best service plan.