Customer service is at the forefront of any business. The most valuable asset for any business is its consumers. A client's trust and loyalty to your brand ensure your success. Providing the customers with exceptional services assures your strong position in the market. 
Many consumers still want to talk to a human and prefer talking on call. Though many companies find it expensive, offering efficient answering services for small businesses builds a strong customer base. Having loyal customers always works in your favor.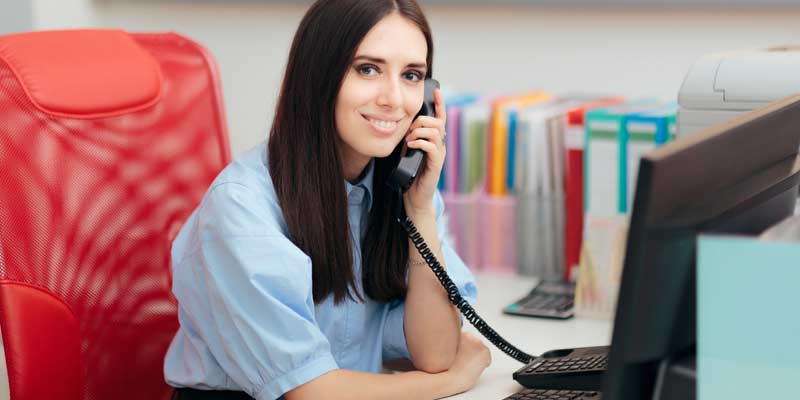 Why Do Businesses Need Phone Support Services?
Whenever you start a business, you want it to succeed as soon as possible. But that cannot happen if your customers are not satisfied. And consumers are not happy when they cannot get answers quickly. 
To increase your customer satisfaction rate, you need to deliver an efficient call support service. This will attract more customers and aid you in retaining them. There are many reasons you need phone support. Let's take a look at some of them. 
Enhanced sales

Cut costs

Improved brand value

More customers are satisfied

Increased productivity and efficiency
Enhanced Sales Rate:
Clients want to speak with you directly and want answers right away. Queued customers become paying customers with good phone service. Finally, it improves your sales rate and gives you a competitive edge over your rivals.
Cut Costs
: 
It is pricey to hire new customer service workers. Similarly, it takes time to train new members. However, you do not want to wait too long because the market is rapidly growing. 
As a result, outsourcing your phone support service saves you money. It will cut your expenses, and your client satisfaction will improve.
Improved Brand Value: 
Customer satisfaction improves the brand's position in the market. Buyers appreciate you and talk about you on social media. They also tell other people about you and your exceptional customer service. 
Your firm's worth rises as a result. In addition, your business draws in more clients, ensuring your success. 
More Customers Are Satisfied: 
Customers feel valued when they contact you and get a prompt response. When you take their worries seriously, it makes them happy. In addition, your excellent catering to them makes them loyal customers.
As a result, clients are happy and likely to return. Thus, the company prospers. 
Increased Productivity and Efficiency:
Outsourced phone support helps you improve your business' productivity. You can easily focus on your other services when a professional team handles clients' worries. As a result, your company's productivity increases.
How Do Call Answering Services Work?
Whenever someone contacts a brand about their concerns, the call support team resolves their problem. How do they take care of your concerns so efficiently? It does not happen overnight. It takes time and effort to reach this stage. 
Following is the procedure every Phone Answering Service team undergoes to deliver customer assistance:
Planning strategies

Efficient training of agents

Using management information system (MIS)

Keep tracking the performance of workers

1. Planning Strategies:
The whole team devises a plan to meet the requirements of the customers. The agents discuss everything from the difficulties a consumer can face to the solutions you provide. Moreover, they pay attention to the minute details to ensure consumer satisfaction.
2. Efficient Training of Agents:
The call support team members take proper training before they start working. In addition, every new recruitment undergoes the training procedure. This is done to make sure that the quality of the service is not compromised.  
Using Management Information System (MIS):
It is a system that collects, manages, and publishes data user-friendly. Every phone support personnel does use MIS to keep the data saved for the future. It improves the efficiency and productivity of the business. 
Keep Tracking the Performance of Workers:
To ensure that customers receive satisfactory services, the company keeps a track record of each member's performance. The team re-trains and stay up-to-date with every change in the market. 
Inbound Services Vs. Outbound Services: 
There are two types of answering services. One is inbound phone service, and the other one is outbound services. Both have their perks. Let us compare the two to make it easier for you to understand. 
Inbound Phone Support: This means that when a customer calls the company with a question, the employees of that company answer the phone. The company receives the call and provides the best assistance to the customer.
Outbound Phone Support:  When a company makes outgoing calls to shoppers to sell their products or services, these are outbound calls. The call support agents make outbound calls to consumers on behalf of the business. 
Inbound Phone Services:
Although the customer is the main service of inbound phone support, it also provides many other services. 
Checking and Qualifying Lead

: Includes the exceptional qualification and verification of the leads. 

Technical Assistance:

Sometimes, the customer needs a simple answer. Get the solutions you need to give with useful technical support.

 
Processing of Orders:

So that you do not miss out on any golden chances. It helps customers complete their purchase over call.

 
After-hours Support

: To assist customers with their queries and problems. It includes working overtime to ensure client satisfaction.
Outbound Phone Services:
The sales rep makes outbound calls to attract clients. This also helps in market research. In addition, it assists the company in knowing about the requirements of clients. Outbound services include the below-mentioned services. 
Generating Leads:

This includes creating more leads for your business to accelerate your company's growth.

Client Surveys:

Obtaining feedback from the customers to ensure they got satisfactory services. 

Making Appointments:

Setting appointments and confirming follow-ups from customers. 

Market Study:

Gathering vital information to increase business' productivity. 

Retaining Customers:

Call your loyal customers for feedback to get a personalized experience.
| | |
| --- | --- |
| Inbound Services | Outbound Services |
| Checking and qualifying leads | Generating leads |
| Technical assistance | Client surveys |
| Processing of orders | Making appointments |
| After-hours support | Market study |
| | Retaining customers |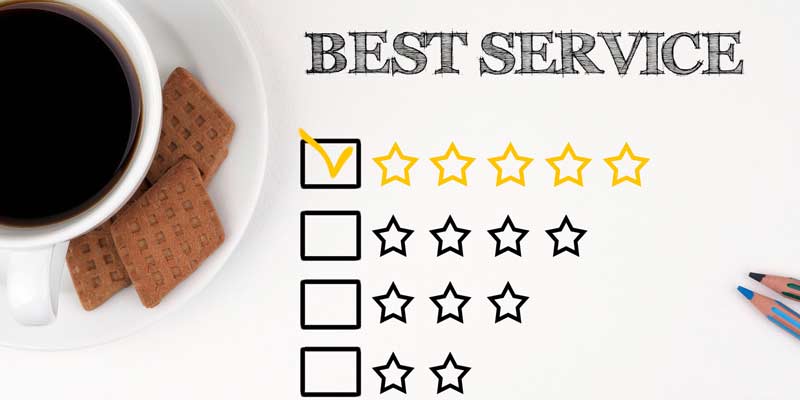 5 Tips for Best Answering Services:
Being a customer representative is not easy. You should have excellent communication skills. Moreover, you should have complete knowledge about your business. When customers do not get their answers, they drive away and choose someone else. 
Therefore, delivering the best call support helps you retain your customers. Buyers want to know that their concerns mean something to you. By ensuring that their queries are essential to you, you gain their trust. 
There are many ways you can improve your phone assistance service. Some of them are listed below:
Introduce yourself

Taking notes

Addressing customers by their names

Share your experience with coworkers

Be patient
1. Introduce Yourself:
Introducing yourself at the start of the call makes customers gain confidence. It makes them connect with you on a personal level. Moreover, they feel at ease in stating their problems. That is why making a good introduction leaves a good impression on your consumers' minds. 
2. Taking Notes: 
Keep a notepad with you when you take a customers' call. It helps you write down the client's problems. So, when you provide them with solutions, you do not miss out on anything. 
In addition, in case you do not know something, noting it down will help you remember it. Then, you can discuss it with your colleagues and get back to your customer with the solutions. 
3. Addressing Customers by Their Name:
Taking your client's name while talking to them sounds friendly to them. They tell you their problems as friends, and you gain their trust. So, it is a simple trick to retain your customers. As a result, your brand value increases, and your business expands. 
4. Share Your Experience with Your Coworkers:
Discuss your experience with your coworkers. You will get to know if you have managed the clients efficiently. If not, it will help you in the future if a customer comes with the same problem.
5. Be Patient: 
Sometimes when a consumer calls, they keep going on and on. They talk about everything other than the problem they are facing. Thus, try being patient and speaking to your customers politely in such a situation. 
Your patience will help you in the future while dealing with demanding customers. 
The Final Word:
As you have seen in this article, it takes a lot to provide the customers with exceptional answering services. Call support is an important factor that ensures your business's success. Dos provides 24/7 customer support services. 
In addition, you want to succeed in the market, let us help you. Choose us for your customer support and leave your worries behind.