The competition is getting more intense, but business leaders have found new opportunities in the face of it all. The pandemic also had a massive impact on business growth. Now solutions for minimizing the effect seem to be emerging in the shape of outsourcing.
We all know that running a brand is not easy right now. But do not let the uncertainty of times hold you back from finding new ways to succeed. One good strategy for thriving in challenging situations? Outsourcing your IT services, payroll management, accounting work, and everything else can provide flexibility without sacrificing quality or value.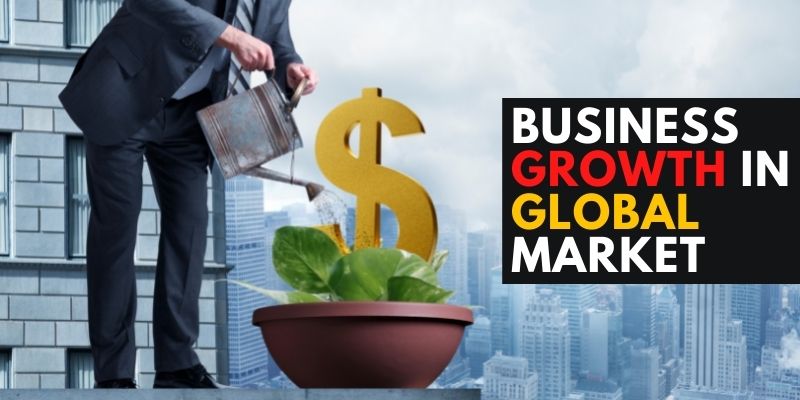 We will look at nine ways it will help your business grow to stay ahead in the market:
9 Authentic Ways BPO Services Help in Growth: 
Save Big on Your Costs

Focus on Core Operations

Hire Staff Without Training Costs

Minimize the Risk

Adapt to Changing Market Trends

 Improve Your Efficiency

Streamline the Onboarding Process

Grow Your Resources

Boost Your Customer Satisfaction
1. Save Big on Your Costs: 
Outsourcing can help companies maximize their efficiency and organize their expenses. In addition, it gives you more time to focus on other aspects of your business.
Moreover, the key advantages of an outsourcing company are reduced labor costs and increased productivity. You get a flexible staff that works according to your needs. You do not need them to stay active all the time but when the service is required.
It is a great way to save money on your operating costs. It is also beneficial to hire remote teams that give you access to an expert workforce at low prices while remaining competitive in the market.
2. Focus on Core Operations: 
As a business owner, you may struggle to keep your head above water after the pandemic took its toll on both personal and professional lives. However, you need every edge that does not overwhelm or distract you from running an effective company with strong core functions.
It can be difficult for small businesses to focus on the important things when juggling so many different responsibilities. It is common knowledge that some people do not have time, but what about those who simply do not want the hassle or burden? Outsourcing is a way to save time to focus on your main business functions.
If unsure which tasks to outsource, brands should consider their specific needs, like customer support, when making this decision.
3. Hire Staff Without Training Costs:
Hiring a new employee is costly, time-consuming, and requires a lot of effort. Outsourcing allows you to concentrate on what is crucial without spending extra on training or offering them a benefits package like an in-house team.
By hiring an expert, you can tap into their experience and skills to better serve your customers. This is an ideal choice for any business that needs help with specific services. So, it is the perfect solution for companies that need new talent or expertise to help them move forward. You get accessibility, flexibility, and cost-effectiveness all in one package for easy business growth.
4. Minimize the Risk: 
Managing risk and keeping things afloat can be challenging when running a business. But, outsourcing your business processes is a great way to share the risk with another company. However, if you do not choose your partner wisely, this could not go as expected.
The company you choose to handle your business needs should have a proven track record and be able to hit the floor running. The key to getting a good result from an outsourcing project is research. The best way is by doing research on their website, social media accounts, and past work.
If you are looking for a low-risk, high-reward strategy to get your company where it wants to go, look no further than Digitech Outsourcing Solution.
5. Adapt to Changing Market Trends: 
Companies must stay flexible and able to meet the needs of their customers for business growth. If you are not evolving with changes in demand, then someone else will take over. Outsourcing can be a great way to take on board new skills, perspectives, and ideas from outside your company.
It allows you to take on the responsibility of running certain aspects that are critical for success. By outsourcing, your business can focus its attention and resources on other tasks, leading it down a more successful path ahead.
The world is changing at an incredible pace, but if you are looking for ways to stay ahead in this ever-changing market, there is no better time than now.
6. Improve Your Efficiency: 
By partnering with the right service provider, you can free up time to do what is important. You may even find that your business skills improve due to outsourcing specific tasks.
When you hire a virtual assistant, they can do all of the tasks that would take hours for someone in-house. As a result, you will save time and money due to their efficiency.
Businesses are always looking for new ways to save money and improve productivity in our fast-paced world. Outsourcing can help them focus on core activities while external experts handle everything else.
7. Streamline the Onboarding Process: 
Onboarding is not an easy task but is necessary for a company's success. Without proper onboarding procedures, nothing will get done correctly or efficiently.
Outsourcing is a smart way to get your projects done without the hassle. You can outsource to a reputed provider and be confident in what they provide. It makes onsite recruitments seamless with qualified candidates. Outsourced employees are waiting for your call with expertise on everything.
8. Grow Your Resources:  
The only limit to what you can do with outsourcing is your imagination. You will be able to think of ways that professionals would never dream up on their own, and the possibilities are endless.
Outsourcing is a great way to expand your resources and reach new heights. Whether you need personnel for logistics, finance, marketing, or anything, you get everything you need for your business growth. It is a great way to expand your resources and reach new heights. The time saving alone makes this worth considering.
9. Boost Your Customer Satisfaction: 
To stay competitive in this world, you need to constantly innovate and improve your customer service. Customers are always on the run and shopping online mostly, so it is vital to have an easy-to-use and quick site. In addition, customer service needs to be friendly.
If your business is looking to fill in the gaps so you can continue delivering great products and customer service, outsourcing might be a good fit. When companies go above and beyond for their customers, they notice your attitude and pay off with loyalty, which results in future business.
The Element to Consider for Unreal Business Growth: 
The key to success is being proactive. When the economy gets tough, it is essential for your business and for yourself to stay focused on growth instead of stagnation.
The decision to outsource your business may seem like a no-brainer when looking at the list of benefits. But before signing any contracts, be sure that this choice will help you improve and grow in ways others can't. So, DOS is your ultimate service provider option as we bring a plethora of features in one affordable plan only.
Our experts will analyze your business needs and craft a plan that sits well with your vision. From phone support to virtual assistants, we offer everything at market-competitive prices. You also get a free trial option to check how amazing our services are. In addition, you get 24/7 multilingual support without burdening your bank. So, you achieve your goals with the right partner. We cater to all industries and are present to help you with outsourcing requirements.