The definition of eCommerce success is different for different brands. Some want to experience increasing customers, a high number of orders, or enjoy rave reviews. The competition is fierce, and over two-thirds of startups do not even last a quarter. BPO companies are the leverage many online businesses want to retain. Outsourcing is the difference between small and medium enterprises to boost sales conversions. 
Website visitors fluctuate from time to time, and analyzing the changing consumer patterns demands focus. However, you can't get bothered by minute daily tasks and hope to grow your brand at the same time. BPO is the bridge many need to sustain both support and core tasks.
From back- to front-office support, outsourcing partners help you manage everything. We have broken down all the facets of BPO to help you learn about them and see how it fits into your plan. So let's find out how this is the best solution for eCommerce businesses.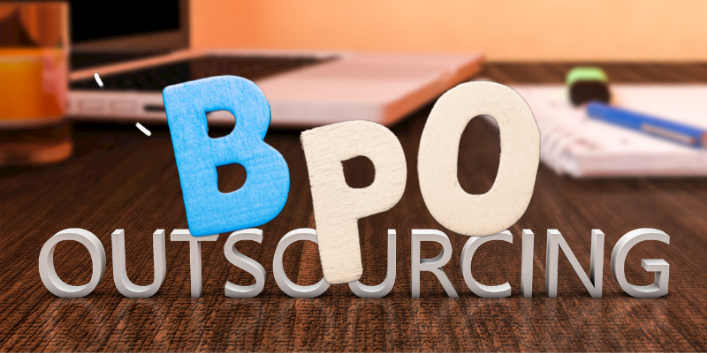 The Key Role of BPO in Front-office eCommerce Tasks: 
Not everyone has the budget and resources to swim in billion-dollar valuations. So what to do now? Business owners now turn to outsourcing services to not only stay relevant but grow. As a result, managing front-office is more accessible now, and let's see how: 
Employ Quality Call Center Solutions:
Not only for the consumer but customer support should not be lousy for reps as well. Having trained phone agents in your team shows customers the care and concern you have for their questions and problems. However, how do you figure out the appropriate BPO for your brand? An outsourcing company that improves your customer interactions, creates a plan with well-rounded strategies in sight, and a transformative approach is what you should look for.
Well-versed Commitment: 

Your outsourcing partner should develop metrics to meet customer expectations. This will make sure that knowledgeable call agents are present and motivated to resolve the problems at the earliest. 
Comprehensive Insights: 

Both inbound and outbound call centers must gain insights on every chat to learn about the driving factor for consumers. BPO service providers have tools to track and assess the analytics for improving your operations.
Tech-driven Support: 

Look for BPO companies with automation control to make the processes more efficient. You can speed up your operations and handle them smartly to craft a customer experience that will retain buyers for the future too.
Easy Scalability: 

Build rapport with a partner who knows how to manage your workload. They should understand when your eCommerce brand needs to scale to meet the increasing customer demands. From adaptability to integrating the latest systems, your outsourcer creates an impressive plan around your budget.
Thorough Email Support Services:
Customers are busy themselves and can't stay for long on phone calls or live chat. This is where email comes as a godsend. Customers can explain their issues in detail and attend to their work while the company resolves the problem. eCommerce businesses need to have an omnichannel presence to spread their wings and serve consumers everywhere.
People also prefer email as written proof of the conversation. Besides, not every issue can have a quick fix and, therefore, requires detailed instructions. In addition, customers can always refer to the email for future references. BPO solution provider has email support agents with the communication skills to write comprehensively. They can understand the gist of a customer issue and provide a tailored experience, which is vital in eCommerce.
Live Chat Support – The Life of eCommerce:
Chat support is undoubtedly the best and most preferred channel to talk to a brand. There is no response delay or stress to speak to an agent over the phone. It is similar to talking to someone over WhatsApp or Facebook. This is the most effective way to reach out to consumers. However, this tool also requires reps who understand the essence of communication. Outsourcing solutions again act as a piece of good fortune for online retailers.
Outsourced chat agents should have great command over conversational skills, phrases, and colloquial expressions. You do not want to sound like a robot; we have chatbots for that. You deal in real-time and have to be a notch above others to deliver an exceptional CX.
Live chat reduces response time, engages multiple customers, increases satisfaction, and generates leads. First, identify your needs to have the best chat agents for market excellence. Then, share your requirements with a BPO firm and work with them to bring the best chat reps on board.
The Importance of BPO in Back-office eCommerce Tasks:
Back-office work might not be on the frontline but holds as much importance as a front-office team. Optimizing the back-office processes is crucial for increasing the overall productivity and efficiency. Why spend your time on these tasks when BPO companies can do that for you? Think smart, play smart! As a result, executives find more time to focus on core activities. First, let's take a look at some of the back-office tasks outsourcers handle:
Virtual Assistant – The Success Booster:
Having VA services will help take your eCommerce store to the new limits of success. Virtual assistants operate 24/7 and help prospects outside business hours. You do not have to pay them what it would cost you to hire a night team. You can either have them in the form of automation or use live agents. A dedicated team will show continual progress and enhance your retail operations.
Ease Up the Order Processing: 
Imagine losing all your business due to sloppy data tracking and poor order processing. Can't even imagine? An outsourcing partner will make sure all your orders are handled well. Again, your team can focus on key functions when these operations are under your outsourced agents. 
Order processing is crucial as it is the next step after checkout. On top, outsourced agents are present round the clock to process them 24/7. So, it speeds up the processing of all the orders you receive. This eliminates the risk of losing consumers and speeds up order fulfillment. However, BPO companies go beyond purchasing, handling returns, inventory management, and more. 
Accurate Data Entry:
Entering data is the most boring job ever, but it requires meticulous attention. You can assign it to clerks, coders, typists, etc. But does it assure accuracy and rechecking when given to them? This task might sound lame, but this needs focus. You can outsource this job where you will get a staff who checks the data for accuracy, compile it into indexed libraries, and go over the forms. You will have competent data entry clerks to save your team from all the hassle.
Acquire Technical Support:
With higher eCommerce success comes the responsibility to optimize your tech stack. Your phone app and website will have an increasing number of products, which will make your technical infrastructure intricate. Hiring an in-house tech team is a costly affair. So outsource these obligations at a lower price with a higher service level.
From troubleshooting, updating, and repairing to warranty coverage, your outsourced team will stay on standby 24/7 to ensure smooth CX. Look for a service provider that is versed in this area. What you save from this is enough to offset your expenses made at the start.
The eCommerce Industry and BPO Companies Go Hand in Hand:
You do not want to hardly survive in the market but rule it. Your focus is the main ground for your brand growth. Finding time is not easy, and you can't avoid anything as each task makes up your brand. Nothing comes fruitful when you try to do it alone, so join hands with a reputed service provider, like Digitech Outsourcing Solution (DOS). We understand the market nature of eCommerce. Our agents are trained in line with the online retail market. From staying active 24/7 to providing multilingual support, DOS is your one true partner.
Our agents are experts in handling operations of both sides at affordable costs. We highly encourage you to try our free trial to see what we are talking about. Your brand maximizes its profits when you hire a personalized plan. So get in touch with our team today and empower your eCommerce business with a perfectly-tailored BPO plan.