Shoppers and businesses alike have been adopting eCommerce more than ever in the face of a stagnant economy. However, in order to increase eCommerce conversions, online stores need an understanding of what challenges they could face from potential customers who visit their site or buy something through them.
Increasing conversion rates can make your business last longer than expected. So, let's take a look at some specific challenges online stores face when trying to sell anything while also understanding how these problems might be solved, so you get the edge over other sellers.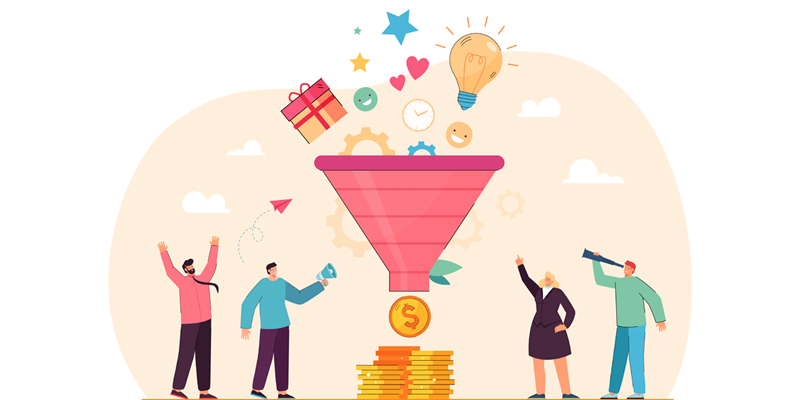 Credibility Problems Brands Face for Ecommerce Conversions:
Ecommerce websites are entirely dependent on trust. That is why it is vital to create a website that displays your products and services. Moreover, it should also show how they can help the customer achieve their goals – all in an effort to see and feel confident about buying from you online.
Shoppers are less likely to trust an eCommerce site than a brick-and-mortar store because they cannot physically feel or inspect the product. A visitor can't confirm that their impression was right, which leads them to 30% less trust on average. Shoppers rely on the images shown by an online store, which are just pictures.
When an online shopper purchases a product, they want to be able to trust that it will arrive at their door.
How can you ensure this?

How can you be sure that your products exist without the physical presence?

Will it ever reach them?

Do you have 

customer support 

to complain to if something goes wrong?
The credibility of your website is one thing that can make or break the success rate for any conversion. Unfortunately, you are left open to increased competition and lower profits without overcoming this obstacle.
Moreover, your quality design, upfront disclosure, rich content, and connection to the rest of the internet are four aspects of maintaining credibility.
Web design is an essential factor in gaining trust from customers because of how they form their opinion based on the first impression. Therefore, it is worth spending some money to have a professional-looking website with quality content and graphics to keep it up. This will not only instill confidence but also return interest for future purchases.
Maintain Credibility with Conversions Rate Optimization: 
By using CRO techniques, it is possible to identify the areas of your site that affect credibility. First, start by resolving design issues that make navigation on a website difficult for visitors. Moreover, use heuristic tests to find out where people get lost or click away from within an interface.
Using quantitative and qualitative research, you can determine what parts of your website create friction with shoppers. This lets you sort out responses from potential customers who have identified issues. They want them solved before entering the checkout process. It will give them more meaningful feedback while also providing a solution to their problem. It will help you grow your business in the most effortless way.
To build trust with prospects, you can provide outside references to the website, such as social media posts or reviews by authority websites. In addition, you can boost trust with security seals and marks that attest to your expertise or quality. In addition, improving website content and copywriters will help create an engaging user experience that increases conversion rates.
 4 Important Principles for Web Design & Copy: 
The four categories of rules to follow while creating your website design and copy are as follows:
1. Be Creative with Your Design: 
Ensure easy navigation

Offer accessible product categories

Leave whitespace for design aspects

Fix technical and content errors

Use professional images
2. Be Transparent About Products:  
Provide accurate product info

Visible contact info and expertise seals

Use ungated content
3. Thorough Content Pages: 
Use clear and comprehensive content

Make your product info comprehensible

Must contain entire information

Update your site regularly
The goal of a website or app's design is to make it easy for visitors to look at specific products on your site. If they can't find what you have, there is no point staying around. Then not only will people find whatever it is that they are looking for quickly, but also, more of those savvy shoppers might stay around long enough so that you can afford an ad or two.
Without a doubt, one of the keys to success in eCommerce is getting people into your store and then keeping them there. So why are people not converting on your site? Because the products they buy mainly come from those shown on the main page or reached using search engines.
Heuristic analysis is a great way to find out what people search for on your site without asking them. You can use this information when creating content, designing sites, or optimizing any part of the business process.
4. Connect with the Entire Web: 
Customers are more likely to purchase from a website that they perceive as being reputable. A lack of outside references will make them think twice about trusting your brand and credibility in this industry.
Social media is a great way to connect with people and find out what they are interested in before buying it. A study shows that many customers use social networks as their main source for buying products. So if we want our voice heard online, using these sites can be very beneficial.
How Does CRO Increase Engagement? 
The easiest way to measure user engagement is to track their behavior as they scroll through the website. This allows you to determine the most famous content among visitors and monitor how they interact with it. For instance, you can see how long a customer has watched a product or service video or the number of times they downloaded a product file or shared it online.
In addition, you can use traffic analysis to see which content leads to the most conversions. Also, you can personalize the user experience to make it engaging for the target audience with the help of segmentation.
Qualitative study assists you in figuring out what your buyers want. Your site will encourage even more engagement and trust if you deliver material that your clients want. Surveys may help you better engage your visitors while also providing useful info on their needs, problems, and how you can provide a tailored experience.
This is why many brands opt for outsourcing solutions, as they have a professional team that knows how to bring in prospects successfully. So, it would be better if you hire a remote team that works around the clock to improve your CX. 
Partner Up with DOS for High eCommerce Conversions:
Every online store wants to see high reach as soon as possible. You might be getting traffic but not enough conversions. We have covered some of the most important aspects as to why. However, if you want to smoothen your process even more, consider hiring DOS.
DOS is an excellent BPO service provider that caters to your needs perfectly. We are available 24/7, so our team works at all times to turn your prospects into leads. We offer chat support, phone, and email solutions. You also get VA services at affordable prices. If you are still unsure, try our free trial option to see for yourself the quality work we deliver.
However, the best CRO strategies work to improve your competitive edge. With a good design and unique content, you will have no problem distinguishing yourself from others.