Live chat has come out as the best communication channel in recent years. It is fast, convenient, and makes the interaction seamless. However, using this support system is pricey, and not all businesses can afford it. Live chat outsourcing is the most feasible option for companies, especially small and medium enterprises.
Businesses must know that chat support on their website really makes a huge difference. eCommerce brands benefit the most from this support system. You do not have enough resources or time to spend on its training, which is quite a mundane task. So, we bring seven reasons why you should consider outsourcing to make your chat operations smooth.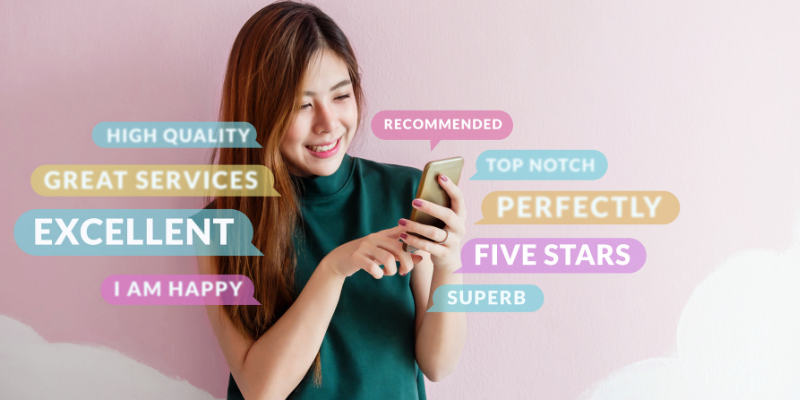 What Does Outsourcing Chat Support Mean?
The strategic process of hiring a remote team to handle your chat operations is known as live chat support outsourcing. These service providers are quite beneficial in today's time. They address all your customers' queries and concerns on your behalf. This function takes care of everything from answering a single incoming chat to providing solutions to several people.
The features outsourcing partners offer are commendable. You receive multi channel support, increased customer satisfaction, improved CX, cost-effective plans, and more. It has become a need of the hour for SMEs to compete in the global market.
Top 7 Benefits of Outsourced Live Chat Agents
The outsourced team is focused on providing prompt yet thorough answers to customers, ensuring a complete customer experience. So, let's see how you empower your business with it:
Nurture Customer Relationships
Experience a Versatility of Channels
Experienced Staff on Your Team
Serve Multiple Customers Simultaneously
Improve Your Overall Performance

 
1. Run Your Business 24/7
eCommerce businesses badly need to stay in operation round the clock. This industry is always up and running and can lose prospects in the blink of an eye. So what do you plan to do to tackle it? Are you going to hire another team that handles the queries that come late in the night? This sure sounds very expensive. However, hiring outsourced live chat support is the best option to stay active 24/7. Instead of allocating various teams to work three different shifts, you can use a single offshore team that handles your business round the clock on your behalf. Now, you can operate your brand at all times and capture all those running prospects.
2. Nurture Customer Relationships
Today's world is utterly moody, and your customer will not think twice before moving elsewhere. Maintaining an excellent relationship with your customer base is no less than a feat. Companies already have a lot on their plates and would not pay much attention to it. Outsourcing again comes as a blessing in disguise in this scenario. Chat agents are responsible for fostering customer relations with fast response and real-time conversation. This way, your customers feel more connected and develop loyalty towards you, resulting in higher sales for your brand. So, in order to grow, you need to take care of your CRM, which is what outsourced reps do. 
3. Experience a Versatility of Channels 
People would prefer using a phone to share their concerns or to ask a question in the past. However, it has changed with time. An increasing number of customers do not like to go through the hassle of talking to someone. So, live chat gives them the chance to communicate their queries without dialing a number. You can easily pop onto a website or use an app to start chatting right away. It would be best to have diverse communication channels to meet the preferences of everyone. You can also find call center outsourcing, so not only your chat but phone calls are also handled by specialists. 
4. Optimize Your Budget 
The reason why many companies resort to outsourcing is affordability. It makes sure you receive all the functions of an onsite team without spending a fortune on it. Gone are those days when you had to worry about the infrastructure, equipment, training process, KPIs, strategizing action plans, and more to improve your business operations. Outsourced chat agents take control of this vehicle and provide it all in a single plan. This is the most cost-effective way to benefit from all these services without blowing up your financial plan.
5. Experienced Staff on Your Team
People can lie on their resumes or about their skills. You can't go through the hassle of recruitment and training again and again. Therefore, you must consider live chat outsourcing that provides you with the workforce that fits your requirements. Even then, you must check their expertise and knowledge in line with your respective industry. Additionally, service providers train their employees as per your business model, so they feel like a part of your in-house team. Moreover, these agents constantly learn and stay updated with the latest trends, so you get a highly-skilled person with up-to-date proficiencies.
6. Serve Multiple Customers Simultaneously
When your business thrives, you receive a high volume of people at once. Hiring various people to manage that bulk will put a heavy burden on your wallet. Luckily, outsourcing solutions solve your problems in no time. The outsourced chat reps are trained to handle more than one chat at one time. You will not experience any reduction in quality while multiple customers will be entertained satisfactorily. This is quite a cost-effective approach for SMEs as you get the latest tools to handle all the chat quantity. So, it does not only work to save your money but also your precious time.
7. Improve Your Overall Performance
Another great benefit of having an outsourcing partner is that you receive comprehensive reports on your operations. You can assess the CSAT score, average response time, or any other key metrics that could help manage employee reports. Moreover, these agents store customer feedback with the help of surveys. Outsourcing does not miss anything and tracks all the points to improve your team's performance. Not only that, but you can also find the loopholes and rectify them to boost productivity. On top of that, service providers also use strict security measures to protect user data. So, you ensure data safety and troubleshooting under the same price.
DOS Empowers Businesses with Efficient Live Chat Outsourcing
Brands must have multi channel support in the current age. We do not deny the importance of email or phone support as both hold their place, but live chat binds your business together. You need a reliable service provider that helps you expand effortlessly.
Digitech Outsourcing Solution (DOS) brings a trained team of chat reps that determine your pain points, cater to prospects 24/7, and offer bilingual support for guaranteed success. Our chat support services ensure nothing but absolute success. You can try our services free of cost with our trial period option. During this option, you will receive an agent who will work for three to five days at least, showing you how our representatives operate. After that, you can reach out to our experts to share your business requirements. We will thoroughly analyze them and craft a plan that will suit your budget and brand.
We are a partner that takes care of all your organizational needs and helps you grow dramatically. So, what are you waiting for now? Contact us today to make your chat support cost-effective and efficient.