Everyone wants to give their customer the best experience possible. However, it is not easy to track, check, and fulfill all other tasks amid a plethora of orders to ensure consistency. Therefore, many businesses are turning to order processing services to have smooth operations and ensure a high satisfaction rate.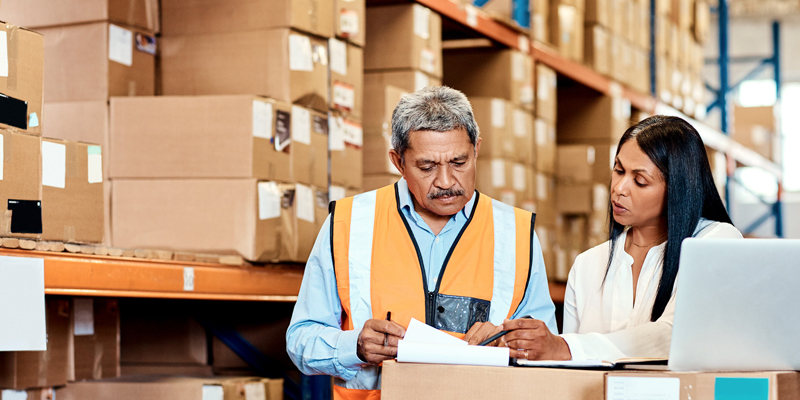 What Does Order Processing Mean?
Order processing is the management of receiving, tracking, fulfilling, and checking the customer's order. It's a complete process from order placement until the client receives it.
Management of order processing is the procedure that ensures customer orders are properly packed, prepared, and delivered to the right place.
Order processing mostly happens in a distribution center where pickers and packers work in sync toward order fulfillment. However, a single person or small group can also do it.
Importance of Order Processing:
Order processing is essential for the sales team and business. Today's companies can't succeed without understanding the customer lifecycle phases. An organization's brand's physical and online presence can support potential and current customers as they make their way through the different steps in the lifecycle.
Increase service time
Reduce accounting cost
Place an order from anywhere
The main goal is to enable loyalty among target customers and develop clients who stay in touch with you and recommend you to their friends and family.
What is Order Processing Software?
Order processing software is an online system that shares and stores data on orders, tracks order delivery, checks stock availability, and ensures that orders are filled accurately and on time. This is important because reliability increases customer satisfaction, leading to more sales.
7 Steps of Order Processing:
A reliable order processing system is significant for your business growth. This system makes you able to do things accurately and adequately. When you provide the best service to your customers, they become more loyal to your organization.
On the other side, when customers get inadequate benefits, they become annoyed and go towards other organizations. Keeping your customer happy is very important for your business growth.
There are specific steps for order processing:
1) Processing the Order:
Once the orders have been submitted and received by an organization, it's time to process them and get ready for fulfillment, ensuring the order is entered into the correct systems.
Clients are often given their online order status to stay in the know during the process. The order is one of the essential points in management, which is handled properly. Order fulfillment software work correctly.
Suppose there is an order placed through the online system. It is now in the processing stage. Customers always remain in a hurry to get their ranking back and mostly get an estimated date for delivery. They can see the updates regarding their product throughout the process.
When customers receive delivery according to system updates, they become more satisfied with the services. Outsourcing companies provide these services to different organizations.
2) Picking Inventory:
To efficiently pick orders, companies generally employ different picking policies, including but not limited to:
Batch picking is a type in which pickers collect products for different orders simultaneously, in batches.
Piece picking includes an essential item for one order at a time.
Zone picking is a type in which the picker is responsible for picking orders within the warehouse zone.
Picking inventory depends on different steps according to the order, and these steps show the value of services. Order picking is a highly controlled method because it influences the productivity of the overall order processing workflow. If the order is picked soon, it can be quickly packed and shipped.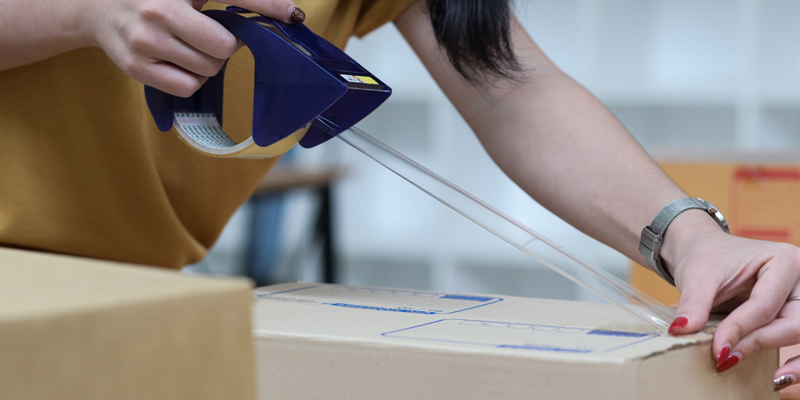 3) Preparing for Shipping:
Once the shipping has been done, it's time to safely ship the order to the customers. Packing, weighting, and labeling ordered items that occur before actual shipping services occur. There are different ways while prepare to ship.
If a product is breakable, the product will be packed carefully. Fragile products have a more rigorous preparation than a pair of shoes or another thing like that. There is a detailed operation during the preparation of shipping.
4) Shipping the Order:
There are two ways of sending the order to the customers:
Directly to the customers
Through the distribution
Shipping managers always see the most efficient and best way to ship the orders. Customers love to receive tracking details because they hurry to get their order. Therefore, the shipping system matters a lot in order management.
If an order of any sensitive product like glass broke out, and the customer opened the parcel and received a broken item, he became more annoyed with that company. However, it is the fault of distribution.
5) Order Cancellation:
Due to any reason, if you want to cancel your order that's in processing, you can cancel through the online system easily. Whenever a buyer purchases online, he will be checking other customers' reviews on the product, availability of the product, price comparison with other brands, and asking different questions on different things before proceeding to online shopping. So the buyer will expect a quick response from your side.
Once the buyer gets done with his shopping, then he is more concerned about the shipment, whether his product has been dispatched or not. And most importantly, when they should expect to receive it. The buyer is always in a hurry to get this process to be quick and easy.
All these things put pressure on E-commerce sellers. It is challenging for a merchandiser to handle all customers' concerns and respond quickly. So to enhance their customer experience, providing the best services to valuable customers is very important.
6) Handling Returns:
Then the next step is handling any order returns. Whenever an order is canceled and returned due to any damage, it also requires a proper procedure.
It's also imperative to stay in contact with the customer throughout the processes to feel relaxed to get alternate products and build up his confidence regarding that specific company.
Many outsourcing companies provide BPO solutions in different fields and make life more convenient for organizations.
7) Order Processing for Business Growth:
An efficient and reliable order processing is crucial for business progress and success for your customers. Without this system, backroom operations will disturb, front-end representatives will suffer, and customers will move toward excellent service competitors.
Crucial for business growth
Save time and money
Decrease order fulfillment cost
Provides faster shipping time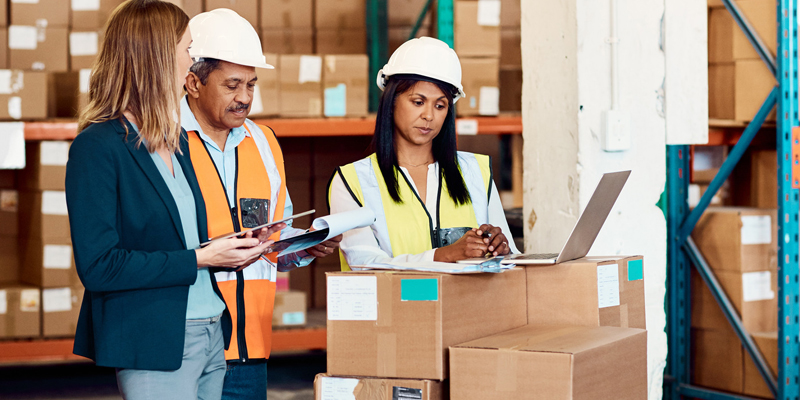 Why Business Needs Accurate Order Management:
Order management processes seem very easy when you run out of a small team to grow your business. When your business grows appropriately, it is challenging to fulfill every order independently. Therefore, you need accurate order management for business growth.
Types of Order Processing System:
There are two types of order processing systems;
The traditional processing system
Modern processing system
1) Traditional Order Processing System:
Traditional order processing systems rely on handwritten files and manual labor. From writing order slips to dropping off hand-packaged charges to the career company, all order processing is done by hands, usually by one person or a small group of people. This person or team is also responsible for tracking all orders, which can be a big task.
2) Modern Order Processing Systems:
Modern order processing system is prevalent nowadays. It has fewer chances of mistakes because an online system takes most tasks. For example, all data inventory and order taking to order delivery required specialized software. That's why it minimizes human error. Moreover, it also takes less time to proceed with the order.
Best Ways to Improve Order Processing:
Order processing is significant for any business growth. Many companies have unique ways to improve it. However, they always maintain the quality and system of order processing. Here are some tips to improve it.
Warehouse Management:
Warehouse management plays an essential role in increasing sales and productivity as well as decreasing costs. For example, a warehouse manages all the processes from order taking to order delivery in one centralized location.
Customer Communication:
Customer communication is essential because he wants to update every moment when a customer places an order. And when you provide detail to your customers, they become more satisfied with your organization.
Final Remarks:
Digitech Outsourcing Solution LLC is a leading organization with the most considerable outsourced E-commerce store support. We provide our E-commerce services, from online business assistance to making online decisions and resolving all product concerns.
DOS is a leading Front end customer service provider through email, call, and chat support, providing Front End customer support via different channels.
We stay with our customers from order processing until order delivery and refunds in order cancellation and provide a complete solution for our customers to make your life easy. So you can focus on growing your business. We can turn your ideas into a successful business.
eCommerce has been growing for many years, and now in the time of Covid-19, it has been increasing at its peak. Our e-commerce support solution will allow you to focus on your other priorities if you're running your online business.
We will improve your customers' experience, enhance your sales, and take your business to the next level. We provide:
E-commerce customer support.
Sale management.
Data management.
All other services you require for your business.
Furthermore, customers use different channels to contact you. At DOS, we provide services through various channels, including call, email, and chat support, and we never miss any inquiry from any of these channels.