The back-office process is an extensive part of a business that supports the front-office operations. You will find many companies offering back office support services to handle multiple functions, such as:
Tracking records
Database administration
Order processing
Technical support, and more.
The team that handles the back-office process has no direct dealings with clients. Yet, they need to sustain a close relationship with the front-office staff. You need to mandate smooth communication between front- and back-office staff to ensure your functions are in a flow.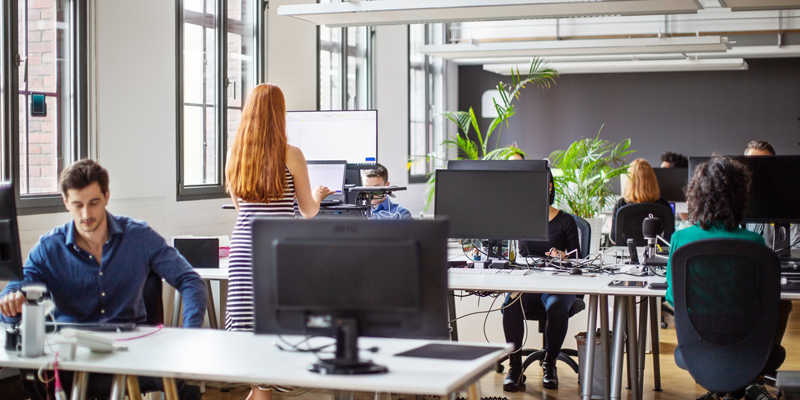 We will now look at the type of tasks that back-office employees can perform. Moreover, we will also discuss the three main reasons why you need back office support solutions. Its importance as well as the departments that can be outsourced will also be looked at below:
The Tasks of the Back-Office Team:
Your back-office employees play an integral role in sustaining the business. Some of the standard tasks are as follows:
Technical support
HR management
Data management
Order processing
Content creation
IT development
Finance administration, etc.
There are many branches and sub-branches that you can outsource. But, you need to understand its need first. Let's move on to answer your question about why your business should outsource it:
3 Reasons Why You Should Outsource Back Office Support:
In today's age, everyone understands the importance of BPO services. However, before we dive into the uses of back office support services, we shall look at the reason why your company should consider it:
It is not an easy task to hire and fire employees from time to time. You invest a lot of money and time into their training and skills. So, it becomes a frustrating process and can hinder your other business functions. Partnering up with a proficient company, like DOS, will help you streamline your operations and scale your firm efficiently.
You do not need high-level skills or experience for back-office employment. Thus, hiring too many staff does not reflect excellence at your end. You have to pay hefty wages, benefits, and a lot for such work. So, outsourcing back office support solutions is a money-saving idea.
Every business wants to make the most out of everything in this progressive world. Most companies are deprived of the latest tools to make their business activities seamless. That is why an outsourcing team is the best. They consistently implement strategies as per the latest trends, using advanced equipment to deliver precisely and perfectly. st Efficient
Key Factors for Employing Back Office Support Services:
We earlier shed light on some of the work lines that can benefit from the outsourcing solutions. You will find many firms that consist of many of the departments mentioned above. These branches are in charge of looking over the internal operations.
For instance, a transportation company would need a back-office team to be in charge of the tracking loads, document legal files, manage financial accounts, marketing services, sales, and other pertinent functions. You must be wondering why the back office is vital. We have compiled a list of key elements to ponder over. Let's take a look at it:
A) Manages Operations as Business Backbone:
The back-office team is actually the backbone of an organization. These divisions manage the entire operational duties, handle crucial data, and oversee the practical elements, such as payroll, account payables, and other essential activities to sustain the workflow.
B) Enhances the Business' Productivity:
One of the reasons you require a proper back office support solution is that the front-office staff requires accurate data to sustain the workflow. This is the duty of the back-office workforce to ensure the front-office team gets the data in a timely and precise manner. It helps to stay proactive and increase the overall productivity of the company.
C) Protects Your Entire Data:
It is crucial to store and manage the data in one place. But, managing a high volume of data is not an easy task. Hence, the back-office staff is highly trained and centered on processing the data while maintaining efficiency on a daily basis.
D) Creates Growth Opportunities:
Many businesses find scaling the team tough and pricey at times. So, outsourcing back office support services not only ensures cost efficiency but also equips you with an apt team of experts. You open a channel of favorable opportunities for many talented people.
No matter if you are a startup or a giant, it is no easy feat to manage a company. Along with dealing with onboard consumers, managing data and other essential jobs put a lot of burden on you. Hence, a trusted BPO service provider brings an experienced team on board, which helps the business grow.
Also, it accelerates the front office's operations and gives them space to concentrate on the core activities. Moreover, it results in creating various growth options for many.
Since 2010, Digitech Outsourcing Solution (DOS) has been helping businesses set up back-office assistance worldwide. So it is not an alien thing to DOS to provide premium services with enhanced businesses productivity and growth. You will find virtual assistance, email, phone, and live chat support there. You can also customize your plan as per your business requirements.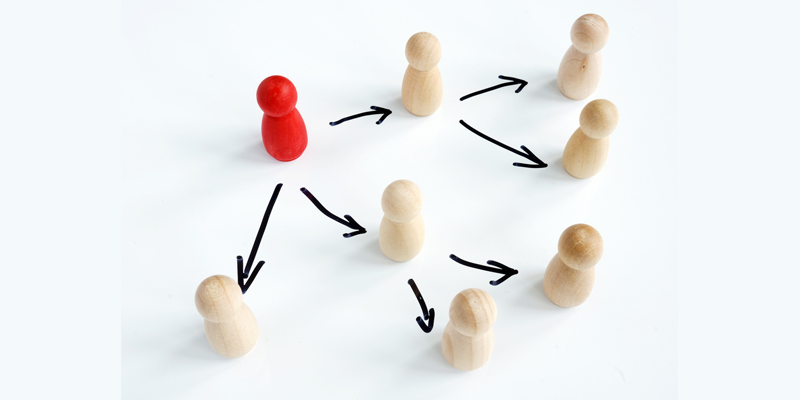 Some of the Core Outsourcing Back Office Support Services:
It is time to look at the back-office activities that you can outsource to make your operations smooth. Following are the core divisions to outsource:
HR
IT Support
Database
Marketing
Payroll
Human Resource (HR):
Without any doubt, everyone knows the importance of the human resource (HR) department in any office. HR looks after the hiring processes as well as encourages employees, and increases staff retention. HR has to maintain a connection with all other departments too. It is not as easy as it seems and requires dedication.
Moreover, HR helps strategize a plan to build a pro-employee work environment. So, you can outsource an HR team as it provides proficiency and access to the latest tools required. It will take off a lot of your burden while maintaining business functions.
IT Support:
You might be surprised to know, but IT support is one of the most outsourced tasks. IT is an extensive and vital division for any business to administer. In addition, hiring outsourced services will equip your company with the fast and latest tech tools while ensuring seamless system functioning.
So, availing IT support solutions makes sure that your workforce has remarkable services and the best software, hardware, and other essentials. Moreover, it is also affordable compared to an in-house IT team. We suggest going through the business needs to find the best outsourcing IT plan.
Data Entry:
Data entry is the storing of data taken from different sources into a company's computer devices. Moreover, it includes data enrichment and extraction. A database employee has to research, classify, interpret, and implement the data under the company's rules before processing it. It is a hectic and mundane task to perform.
So, outsourcing data entry tasks will allow you to focus on other business activities. Besides, an outsourced team will smartly manage and process the data, saving you from all the hassle.
Following are some of the data entry tasks a freelancer would do:
Online database management
Entering product catalog to an online system
PDF file indexing
Data mining
Record maintenance
eBook publications, and more.
Marketing:
Marketing does not need an introduction as it is what puts your business on the radar. It consumes a lot of time, but the marketing team is vital to scale your business. You can outsource a team of marketing experts to plan tactics.
In addition, an outsourced team will conduct thorough research and help implement techniques to boost the business. So, your business can leave the marketing campaigns and pertinent tasks to the outsourced team and focus on other functions.
Payroll:
Making payroll is one of the crucial things to do as you cannot afford to make any mistake. Yet, there are many chances of errors to occur in the calculation. This is because companies do not think it is a vital task, and anyone who does not even have expertise in it can perform it. The lack of expertise and focus often makes it prone to errors.
So, an outsourced payroll employee will have the skill to fulfill the duties easily. It also makes your company able to pay salaries correctly and on time. This is probably what makes your employees like you the most. So, opt for a payroller to make your business and team happy.
In the End:
Back office support services come with various benefits for businesses of all sizes. It ensures easy upscaling while going easy on your pocket. BPO services have become a must in today's time and seamlessly manage your business operations.
DOS is a name to know in the world of back-office services. If you are looking for a premium experience with a team of experts, reach out today. You will have a personalized plan that makes you come back for more.
Lastly, consider opting for back office support solutions for easy success at affordable rates. You now know about all the departments you can outsource. Explore your business needs and customize a plan accordingly.