Lead generation is a marketing strategy to grow your business. It is meant to capture the interest of the audience customers in a product or service to generate sales and grow business. Digital channels are used nowadays for lead generation mainly. Therefore, lead generation services are helpful for the marketing team for planning advertising efforts.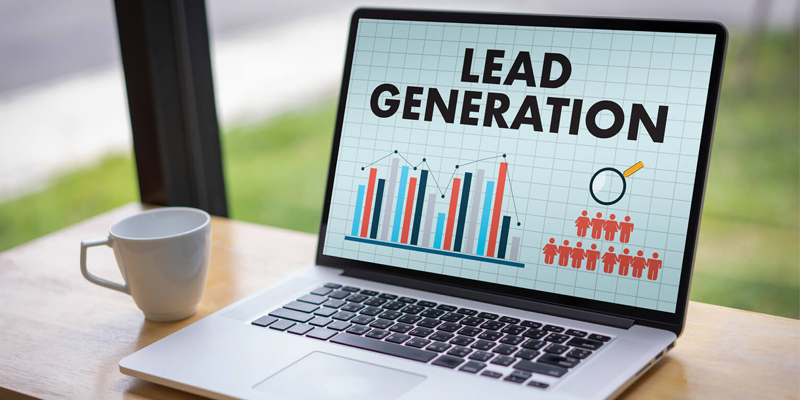 What is Lead Generation & How It Works?
A lead is a customer, person, or company potentially interested in your services or product. Every leader consists of detailed data that you have about any organization. For example, basic information would be contact details, organization name/location/job title, etc.
It's not a secret that the nature of lead generation and sales are changing. As a modern marketer, you must know how lead generation has changed and how this strategy fits your marketing toolbox to generate leads and convert new business.
How Does Lead Generation Build your Relationship?
Creating a lead generation program builds relationships, increases brand awareness, generates leads, and ultimately closes deals. The higher quality leads will result in sales. As a result, you are helping your company grow and earning your communion.
Moreover, you will develop the credibility of your marketing department. You will prove to be a valuable part of the revenue team and organization. Lead generation services providers manage different campaigns to discover and qualify clients for businesses, also known as leads.
Lead generation is an old process running for years, but methods have changed from simply finding a customer or client and sending the sales team their way. The self-directed client sees information first, so it's essential to find new, creative, and best and quick ways to reach the customers.
Instead of finding clients through mass advertising and emails, marketers must build relationships with their buyers. In the age of information technology, marketing is going through a massive shift.
Why is Lead Generation Important for Business Growth?
Lead generation is a vital process for the growth of a business. The marketing and purchasing process have both changed. That's why companies should work and focus on their marketing efforts to stay relevant.
If potential customers are interested in your business, it means they are no longer strangers, and you can contact them by offering your services, products, and solutions. When you know that customer is already interested in your services, he must come from the lead.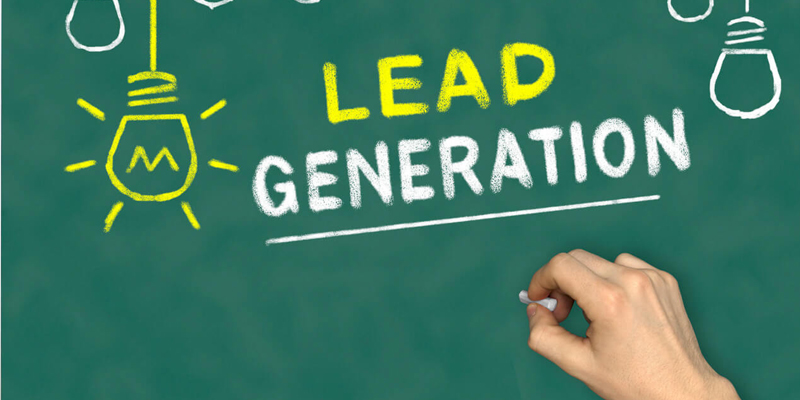 ROI of a Successful Lead Generation Program:
The ROI (return over investment) of a successful lead generation program depends upon qualified leads. Furthermore, it depends on moving them along the sales funnel at their own pace.
Lead Generation Drives Content Marketing:
According to research, 85% of marketers say that lead generation is their most important tool for marketing.
Relevancy Helps Direct Users to Relevant Content:
73% of customers come to your site because of the applicable content. Therefore, when you target users with relevant content, it will be easier to convert them into business.
Lead Generation Grows Revenue for All Companies: 
By building a lead generation technique, it has been seen that most of the companies achieve 133% greater revenue versus their actual plans.
3 Best Ways to Convert Warm Leads into Sales:
There are various methodologies and steps to convert leads into generation. However, here are some most common and meaningful ways to convert leads into sales.
Offer an Incentive:
Offering a small gift is a great way to convert your lead into sales. The discount doesn't have to be outrageous, and the facility doesn't have a high monetary value. However, the average consumer can't pass up a free offer or a limited-time discount.
Develop FAQ Page on your Website:
Answer common and basic questions your leads might have and make them prominent on your website. Many leads don't convert because they don't have a helpful FAQ on their pages.
Talk to your sales team and customer service representatives to compile a list of common FAQs.
Ask for the Sale:
Businesses become leaders because they are interested in the offers you give to them. If your business doesn't ask for the sale, your competitor will do it definitely. Ask your leads if they want to purchase your services or product and see how many customers reply positively.
What is an Outbound Lead Generation?
Outbound lead generation is the best way to engage with potential clients who might not know about your services and product. It works through the sales team sending out communications to potential leads and working day and night to generate leads.
The main goal of a sales representative is to generate interest in a product or service, build a sales pipeline, and earn his communication. The communication methods used for outbound lead generation include cold calling, direct email, social selling, and direct mail.
The Process of Lead Generation:
There are different steps of lead generation in the business. Let's look at these steps:
Customer Discovers Your Business:
First of all, customers or visitors discover your business through your website, social media, or marketing channels.
Clients Reach Out:
After discovering your business, the customer then contacts you through your website by clicking on Chat Now and taking some action.
New Lead Generate:
Once a visitor lands on your website or page and fills out a form to get more detail, you successfully have a new lead.
Effective Lead Generation Strategies:
Companies used different methods and strategies for lead generation. Here are some most common ways to generate a lead:
Facebook Lead Generation:
Facebook is considered one of the best ways to generate a lead. Initially, organizations used outbound lead generation links in their posts and information to attract visitors and customers to their websites. However, Facebook Ads was launched in 2007; at that time, its algorithm began to favor accounts that used paid advertising.
As a result, it helps you a lot to send your Facebook followers to your website. In addition, customer support service is a reliable tool to enhance your business.
At DOS, we provide technical support services to all our valuable customers. Lead generation companies find companies who need service by using advertising, cold calling, and other marketing and sales tactics.
B2B Lead Generation:
B2B (business to business) is a specific business model requiring a particular lead generation approach. SmartInsights found that it has become the most popular source for capturing business leads. Not to mention, effectiveness varies by channel.
Therefore, B2B lead generation is important for B2B sales and marketing teams.
LinkedIn Lead Generation:
LinkedIn is the most popular platform for generating leads nowadays. This is because LinkedIn created Lead Gen Forms and makes it easy to use, which auto-populates with a user's profile data when they click a CTA, making it easy to capture information. As a result, it has been increasing in the advertising space.
Real Estate Lead Generation:
Lead Generating comes with its own set of strategies and challenges in real estate, including finding the best software and tools to use and employing various customer experience strategies. A real estate lead generation is the name and contact detail for someone who is potentially a future customer.
How Do Lead Generation Services Really Work?
It is a service that is a process of attracting and converting leads into existing clients. A multi-faceted service increases your organization's ability to reach new levels in your industry.
Digitech Outsourcing Solution LLC provides top-tier sales structures to drive your business forward as a lead generation company. In addition, our B2B sales services help you to increase sales and scale faster. Finally, customer support service is your secret weapon.
DOS is the partner you need to improve your B2B sales strategy. Our team, latest technology, and our processes will fuel growth for your business.
Lead generation companies like DOS are working hard to grow your business to the next level. In addition, we are providing customer support services to all our valuable clients 24/7. We are providing different services to customers globally.
Our Multi-Channel Lead Generation Services Includes:
Lead Qualification
Appointment Setting
Rapid Inbound Lead Response
Dead Lead Revival
Lead Nurturing
Trade Show generating leads
Conclusion:
The most successful and effective lead generation happens while the prospect or client searches for information and data, not after being fully informed and ready to buy. While generating leads from an unknown user is not a big deal, it can seem mysterious. By focusing on the buyer's needs and persona, the buyer's journey, your ability to generate leads will magically improve and automatically generate business.
You can build better customer relationships by starting with lead generation services. B2B lead generation is perhaps best known for its appointment-setting services and most popular way to increase your business growth.
We are one of the top-rated lead-generating companies in the market. In addition, we are providing our BPO services 24/7 through email, call, and chat support.